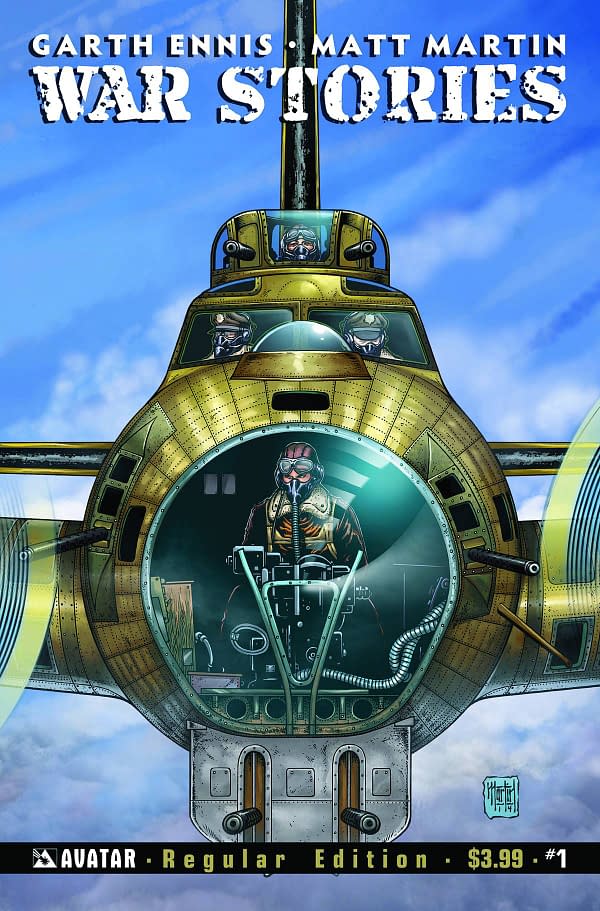 War Stories was a series of war comics by Garth Ennis and a number of prominent artists such as David Lloyd, Gary Erskine, Dave Gibbons and the like, published by DC Comics/Vertigo.
But that was nine years ago and there haven't been any new stories since. Dynamite published a number of similar stories under the Battlefields name which Dynamite have recently finished collecting.
But now Garth Ennis is to write a number of new wartime dramatic stories under the War Stories banner again, this time from Bleeding Cool's owner, Avatar Press, with artist Matt Martin.
Launching in October, the first book is soliited thus,
Garth Ennis' War Stories find a new home at Avatar with the launch of this ongoing monthly!  Pulling tales from real conflicts throughout modern history, this series is where a master storyteller brings the horrors of war to life in comics.  Ennis travels the timeline to pull some of the most harrowing tales of valor and bloodshed from history's most violent battles with his trademark wit and spot-on dialogue to show the humanity within the inhuman horrors.  The first story is Castles in the Sky, a tale of early bomber pilots and their incredibly difficult missions. Available with Regular, Wraparound, Good Girl Nose Art, and Battle Damage Retailer Incentive covers by Matt Martin.
Enjoyed this article? Share it!