Hasbro Hit By Sweatshop Allegations Over Bumblebee And Other Transformers UPDATE: Hasbro has now responded to the allegations below.
The Institute for Global Labour and Human Rights has condemned Hasbro for working conditions in its toy factories in a forty page report, specifically mentioning the Transformer Bumblebee, just in time for Christmas.
Many small children – and quite a few big children too – will be waking up on Christmas morning to a new Transformers toy. Some will be played with, some will fight other Transformers, some will be placed on a shelf away from little fingers and some will be kept in their original packaging… but little will consider just how they got inside those transparent plastic bubbles in the first place.
The Institute alleges the following;
Workers housed in filthy, over-crowded dorms, infested with rats and bed bugs. Workers report theycannot sleep at night from the bed bug bites.Workers describe factory food as "Pretty much like swine food."Workers allowed less than 9 minutes to assemble each Hasbro Transformer, for which they are paid 17 cents .

"We are drenched in sweat," workers say. Factory temperatures soar to 104 degrees F in summer.

During peak season, workers toil 12-hour shifts, seven days a week, while earning a take-home wageof just 92 cents an hour.

Workers undergo three body-searches each day, are not permitted to talk or lift their heads to look around, and need permission to use the bathroom.

Hasbro is open to the hiring of 14 and 15-year-olds on a "case-by-case basis."

Workers in the spray paint department fear they are being exposed to dangerous solvents.

There are no fire drills and some emergency exits are locked.

During the slow season, hundreds of workers are fired under false charges so management does not have to pay their legal severance.

Workers are cheated of paid sick leave and maternity leave.

Workers describe their work as mindless, miserable, constantly monotonous, yet furious and exhausting.
The report goes into full details of the above, quoting employees and showing photographs of the conditions. The Institute also draws irony from Hasbro's allowance of a voluntary code for the conditions of labour, with the very strong legal remedies they enforce for copyright and trademark infringement. And they call for labour protection for workers. The full report can be read below.
Previously known as the NLC, the Institute were one of the first bodies to raise the issue of sweatshop labour in the mid nineties, by targetting Katie Lee Gifford for her Nicaraguan-produced line, and have continued with many othr clother and sneaker manufacturers.
This is the first time they've gone after the Transformers however.
We look forward to Hasbro's response. Hopefully in time for the holidays. Thanks to TFormers.com
---
---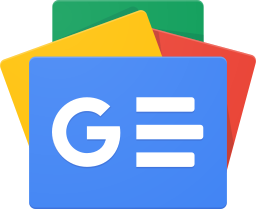 Stay up-to-date and support the site by following Bleeding Cool on Google News today!