Ray Chou writes:
Last time I wrote to Bleeding Cool in 2015, I detailed five lessons we learned from our first year in comics. Since then, we've continued production of our comic Skies of Fire and launched a new series Glow all while remaining 100% independent. In total, my partner Vince and I have gone to over 20 shows and sold over 15,000 comics in the subsequent years, growing our fanbase and industry presence along the way.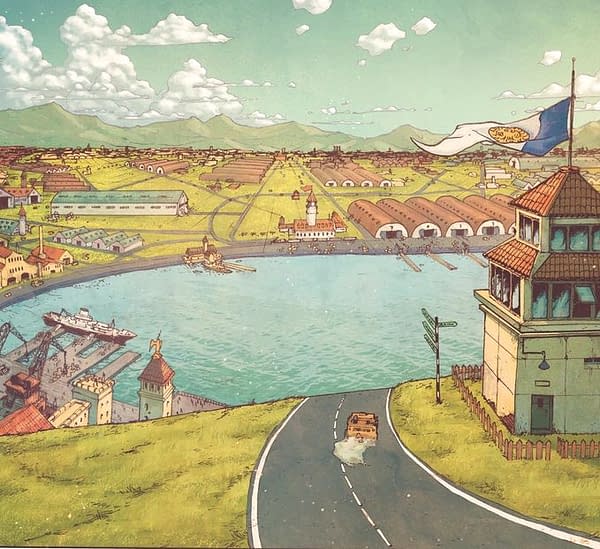 By many measures we're a growing young publisher part of a greater wave of indie comics coming to the forefront through crowdfunding and patronage. And though we've had some success, we've also been dealt our fair share of setbacks and lessons.
Con Burn-Out
Towards the middle of 2017, the convention scene began to feel like more of a burden than joy. Whereas once we revelled in the prospect of cold pitching anyone and everyone, we began to feel that what we were doing shows more out of a sense of duty than passion. It was becoming a job.
Which makes sense really, because it was. As we've progressed as comic creators, we've been fortunate enough to be able to turn our hobby into a self-sustaining entity. Doing so has required persistence — constantly going to shows and reaching new fans, all the while keeping both the creative and business side of the comics going.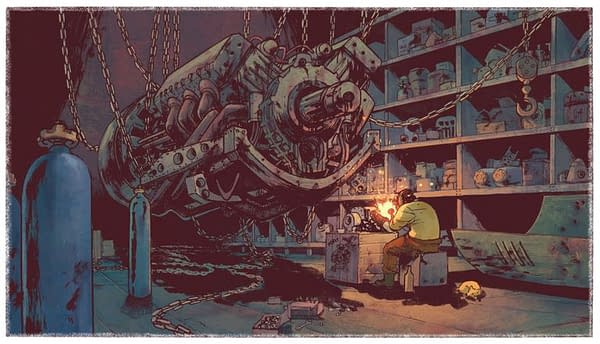 As the years went by, I noticed myself staring and sitting more than standing and greeting. My numbers gradually decreased, and for the most part was okay with it. It was fine, I reasoned. It made sense. I was no longer a fresh face, but a seasoned con vet. Of course my enthusiasm would wane. Of course my numbers would go down.
A Call for Change
Greg boothed across from me at Emerald City Comic-Con and had one of the most incredible displays at the show. Multi-tiered with prints strewn all over, his presentation instantly drew in the eye and announced his presence at the show.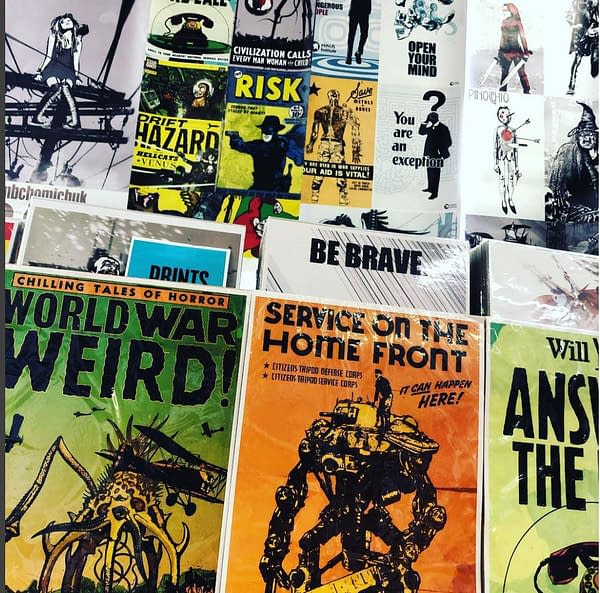 After one of the days, we had a drink together. He asked me about how the show had been going, and I explained to him my fatigue. He listened with a sympathetic ear before he explained how he made it work at shows — how he observed that the market for most comic shows were art prints. He had started off selling mostly his own comic work as well, but had to evolve to the demands of the market in order to survive.
In order to do so, he began making prints of his comics. These, he would display prominently to fill the space of his booth, drawing walkers-by in. His particular style is a mix of graphic and text which looks ominously dystopian and foreboding. Perfect for 2018.
When passerbys would inevitably ask him where the prints came from, he would proudly show them his original comic series, Midnight Series. That would enable him to pitch people with a level of interest already. The prints were a primary source of income, but the books were still his passion.
The talk that night gave me a lot to think about. For the first time in years instead of thinking about how rough cons were, I began thinking of ways I could improve and sell more in the work leading up to a show rather than at it. Smarter, not harder.
San Diego Comic-Con
In the leadup to San Diego Comic-Con, my focus was getting my con numbers back up. I knew that I would probably never be able to capture the enthusiasm of those first few shows, but that didn't mean I couldn't draw in attendees through other means.
With the help of my intern Ivy, I retooled the entire Mythopoeia booth from ground up. We used cardboard boxes to add tiers to display things at different levels, bought some telescoping phone stands to have even more display real estate, and invested in a beefy inkjet printer.
With the printer we created a nice selection of art prints from the comics and concept art we've made over the years, and then displayed them using the new real estate we gained by tiering the table.
The art would attract passersby, from which point we would be able to pitch the book. They would also provide a nice little boost in sales with a high margin and appeal to fans that might not otherwise be interested in comics.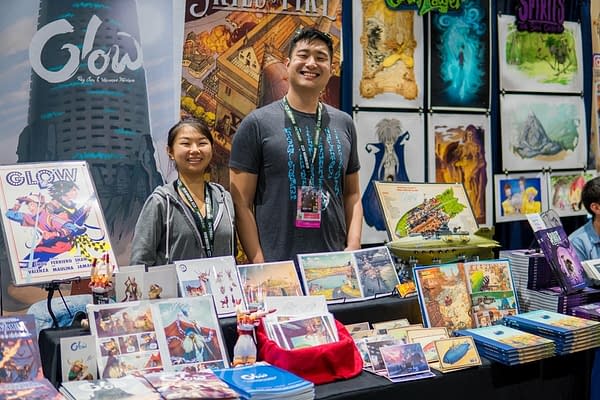 When the time came for the actual show, good things happened. We had our best convention since our first at NYCC 2014 with great sales from both the book and the prints. The hard work we put into preparation had paid off! I had more energy throughout the week, our numbers were up, and my mindset was right again.
On a professional level, the show was important because it allowed me to reaffirm what I do as a creator. Personally, the lead-up to San Diego also gave me a valuable lesson — that we always have to push ourselves forward, even when faced with setbacks and especially when blessed with success.
———————-
Ray is one half of Mythopoeia, the creative writing duo behind Skies of Fire and Glow. They're currently running a Kickstarter for the first collected trade of Skies of Fire. You can find it here.
Enjoyed this article? Share it!