In Wake of Financial Losses, IDW Hires 5 Seasoned Executives
IDW Publishing has announced the hiring of five new executives across its sales, marketing, operations, and design divisions. The hires include Rebekah Cahalin as General Manager/Head of Operations, Tara McCrillis as Director of Design & Production, Jud Meyers as Sales Director, Rosalind Morehead as Direct Market Sales Manager, and Anna Morrow as Marketing Director. Morehead and Cahalin have both worked for IDW previously. Morehead was most recently Consumer Marketing Manager for DC Entertainment, while Cahalin was Digital Publishing Director for IDW until 2018, when she left for freelance work. Meyers comes from Humanoids, where he was Director of Sales and Marketing, Morrow was previously Marketing Manager for the Book, Library and Academic markets at DC Comics, and McCrillis was Director of Publishing Operations for Fodor's Travel.
In addition, IDW also announced twelve hirings or promotions beneath the executive level:
Zac Boone has been promoted from Assistant Marketing Editor to Associate Editor.
Chance Austin-Brecher has been promoted from Assistant Warehouse Manager to Assistant Operations Manager.
Elizabeth Brei has been promoted from Assistant Editor to Associate Editor.
Lorelei Bunjes has been promoted from VP, Digital Services to VP, Technology & Information Services.
Deon Carrico III has joined staff as Associate Product Manager, Games.
Hector Castellanos, Jr. has joined staff as Royalty Staff Accountant.
Joshua Cureton has joined staff as Contracts Coordinator.
Jasmine Gonzalez has joined staff as Office Coordinator.
Ryan Jones has been promoted from Associate Product Manager to Product Manager, Games.
David Mariotte has been promoted from Associate Editor to Editor.
Andrea Palasi has been promoted from Social Media Coordinator to Social Media & Digital Marketing Manager.
Alonzo Simon has been promoted from Editor to Senior Editor.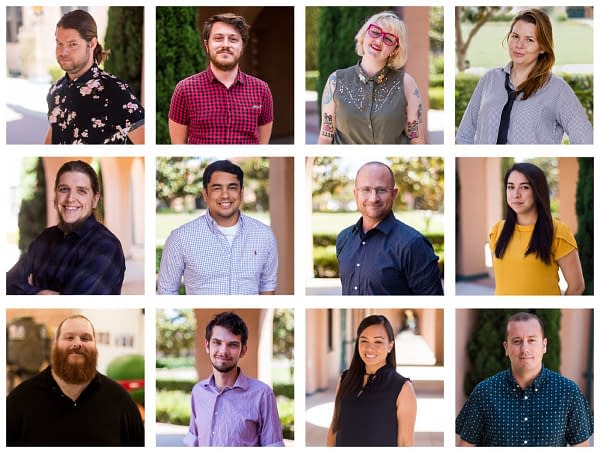 The hires follow IDW's most recent financial report which showed the publishing division lost $1.2 million during the period of May 1st to July 31st. Losses for Q3 were actually down from the previous quarter, where IDW Publishing lost $1.6 million. IDW also recently shuttered their Black Crown imprint and canceled a Magic The Gathering comic before publication. The investment in seasoned publishing pros to join IDW Publishing seems to indicate a redoubling of focus on the division in the wake of consistent losses quarter after quarter. IDW also recently launched boutique publishing venture Clover Press and announced a partnership with Sunday Press Books, and also added Alex Cox as Director of Merchandise and Products.
In a statement given to THR, IDW president, publisher, and chief creative officer Chris Ryall said:
It's been quite a year of change for IDW's publishing division, and we're incredibly happy with key roles within the organization being filled by some new and some well-missed faces. We have rebuilt the foundation of the entire publishing company in an exciting way, with knowledgeable, experienced, and well-respected people in all of these roles. IDW has long been adept at making good books and now we've stabilized the entire foundation for the next iteration in IDW's ongoing evolution as a publisher of premier comic books, graphic novels, art books, games and more.
And when Ryall says it's been "quite a year of change," he ain't just whistlin' Dixie! In fact, IDW's latest moves follow a tumultuous past two years. In May, parent company IDW Media Holdings engaged financial firm J.P. Morgan to assist them in considering options for bringing on a strategic partner, A.K.A. a sale, after one of the company's biggest investors, ADW Capital, sent Jonas a public letter urging him to do so. A major stock offering followed, with existing investors offered the chance to buy more IDW stock at a discounted rate, with a goal of raising $22.5 million to $25 million, a target the company did hit, thoughIDW Media Holdings Chairman, CEO, and controlling stockholder Howard Jonas himself purchased a significant portion of the stock.
These financial moves followed a year-and-a-half round of executive musical chairs at IDW. Back in February, we learned that Howard Jonas would replace a departing Kerry McCluggage as CEO of IDW Media Holdings. McCluggage held the role since July 2018, when he replaced Ted Adams as Adams left for a sabbatical. Back in December 2018, Chris Ryall returned to IDW Publishing to take over the triple role of Chief Creative Officer, Publisher, and President, replacing Greg Goldstein, who had taken on the role of Publisher in November 2018 after Ted Adams stepped down from that role. Ryall had previously left IDW back in March of 2018 and in April joined Skybound.
IDW is also facing some legal difficulties. In February of 2019, we learned that IDW Senior Advisor Chris Fenton is suing DMG, the parent company of Valiant Entertainment. And in March, Vice Chairman of the Board Stephen Brown was charged by the New York Attorney General as part of a fraud case against Cardis, a credit card payments company. We also learned yesterday that Brown has been federally indicted in a separate case of bank fraud and money laundering alongside Joseph Menaged, father of disgraced reality TV star Yomtov Scott Menaged.
However, though IDW was unavailable to comment before our story yesterday, a contact revealed to Bleeding Cool today that Brown resigned from IDW Media Holdings' board in April and no longer has an association with the company. However, no public announcement was made about Brown's resignation at that time or afterward, as far as we can tell. IDW could not immediately be reached for further comment on that matter. More on this to follow soon.
Below, see the bios provided by IDW for each of the new executive hires:
---
Rebekah Cahalin

Rebekah Cahalin returns to IDW Publishing as General Manager / Head of Operations, responsible for the areas of Information Technologies, Human Resources, and Operations, as well as assisting the company with process improvements.

"I'm thrilled to be back at IDW Publishing as General Manager / Head of Ops," says Cahalin. "We have the hardest-working people in comics here at IDW and I'm incredibly grateful to be part of the team."

In 2009, Cahalin started her career at IDW as a temp, working in the archive department. Throughout the years, she's had the opportunity to be part of the Production, Marketing, and Digital Services departments. She left the company as Digital Publishing Director in 2018. Cahalin has worked with a variety of organizations both on a freelance and pro bono basis, including the San Francisco Museum of Modern Art, Method, Levis Skate & Music, and the Bill and Melinda Gates Foundation. Most recently, she was lead producer on the annual Creative Growth Beyond Trend pop-up shop fundraiser where her efforts helped raise more than 50k in a little over one-hour.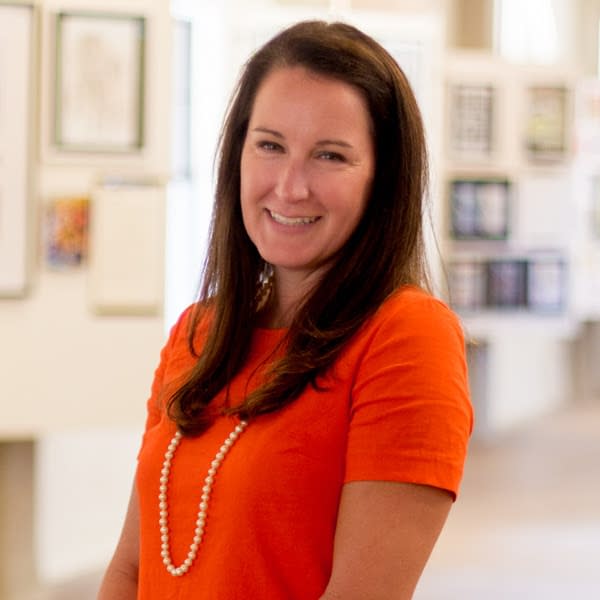 Tara McCrillis

Tara McCrillis joins IDW Publishing as the Director of Design & Production, responsible for project management between the Editorial, Digital Design and Operations departments and assigning work at all levels of comic book, graphic novel design and production.

"I am honored to join the hard-working team at IDW," says McCrillis. "It is my absolute passion to help companies evaluate the overall workflow process and make adjustments that allow their talented staff to maximize their creativity."

After spending more than a decade in Graphic Design, McCrillis moved into publishing operations and planning for Niche Media (currently Modern Luxury). She helped create a fully digital process for their print magazine workflow and spoke at the Folio conference in 2015 about the endeavor. After six years in the luxury magazine industry, she relocated to Los Angeles to work with Fodor's Travel as the Director of Publishing Operations where she oversaw its substantial publishing schedule and spearheaded the full redesign of the guide's main book series, helping to reposition the brand as a leader in the Travel Guide Market.
Jud Meyers

Jud Meyers joins IDW Publishing as Sales Director, responsible for developing the company's sales strategy, initiatives, campaigns and overall business objectives in all markets.

"IDW Publishing has always been both at the forefront of creator-driven, original content and the home of many of the most prestigious licenses in the worlds of entertainment and popular culture," said Meyers. "It's an honor to be in a position to help expand their reach even further, from young readers to their loyal global fan base who are hungry for more groundbreaking and entertaining comic book and graphic novel content."

Meyers began his career in comics working for Titan Publishing in London. From 1989 to 1992, he worked in comic book retail in the UK, including stints at both Forbidden Planet and Virgin Megastore. He has co-founded, co-owned, and operated three retail locations in Los Angeles over the past 16 years and is the co-recipient of the prestigious Will Eisner Spirit of Retailing Award. Most recently, Meyers served as the Director of Sales and Marketing at Humanoids Publishing, where he helped launch three successful new book imprints and expanded the French publisher's book market presence in America.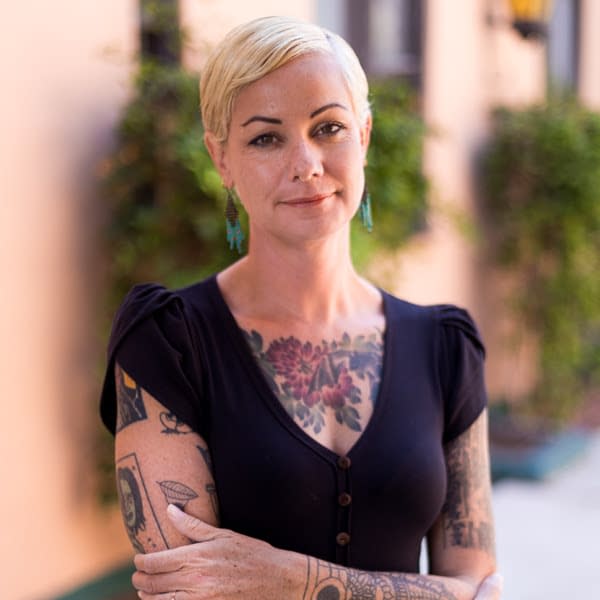 Rosalind Morehead

Rosalind "Roz" Morehead returns to IDW Publishing as Direct Market Sales Manager, serving as liaison to comic book retailer accounts and is tasked with developing and implementing a robust sales program.

"IDW Publishing was my first home in the industry that I love, and I am overjoyed to be back," said Morehead. "I am beyond excited to service the Direct Market – what I consider to be the best commercial space on the planet. I love the comic book store environment and am honored to work with the amazing women and men whose tireless efforts deliver that experience. I really look forward to helping IDW and the Direct Market grow together."

Morehead started her career in the video industry working for gaming accessory company Mad Catz. Over her eight years there, she excelled from Account Manager to Director of Sales and managed high-profile accounts such as GameStop. From there, she landed her dream job working in the comic book industry with IDW Publishing. For more than two years she was IDW's Marketing & PR Manager and then transitioned to Book Market Director of Sales. Most recently, she worked at DC Entertainment as a Consumer Marketing Manager.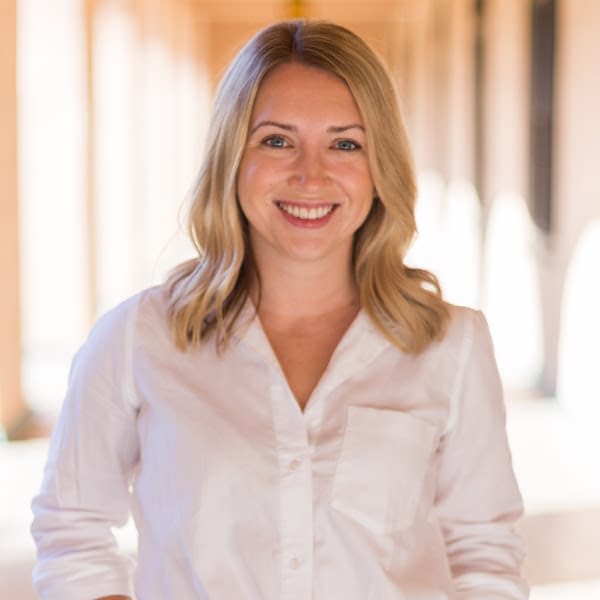 Anna Morrow

Anna Morrow joins IDW Publishing as Marketing Director, responsible for developing the company's overall B2B and B2C marketing strategy, including public relations, digital marketing, advertising, and conventions and events.

"I'm thrilled to join IDW Publishing, a publishing company with a celebrated 20-year history of storytelling," said Morrow. "Connecting readers to books, stories and characters they'll love has been a long-held passion of mine and I look forward to helping IDW further expand its audience of comics and graphic novels readers of all ages and backgrounds."

Morrow began her career in book marketing while working at Chaucer's Bookstore and has since held roles at children's, nonfiction, technical, and comics & graphic novels publishing companies. Most recently, she was the Marketing Manager for the Book, Library and Academic markets at DC Comics where she helped launch groundbreaking new imprints for middle grade and young adult readers and designed the "Be a Hero, Read a Book" literacy campaign.