Jason McNamara & Alberto Massaggia's Past Tense From Dark Horse
Past Tense is a new graphic novel by Jason McNamara, Alberto Massaggia and Paul Little coming next year from Dark Horse Comics. "Ashley is a tour guide at PAST TENSE, a company that sends camera drones into the past to view history's most depraved events. When Ashley discovers Silas Green, an unknown serial killer working in the past, she begins hosting "exclusive" tours of his murders. The only problem? Silas is still alive in the present. And when he learns of his newfound infamy, he is inspired to come out of retirement to make Ashley his final victim: Now and forever." There is no time to hide in this neo-noir thriller from indie comic veterans Jason McNamara (The Rattler), Alberto Massaggia (Hotline Miami), and Paul Little (Bomb Queen)."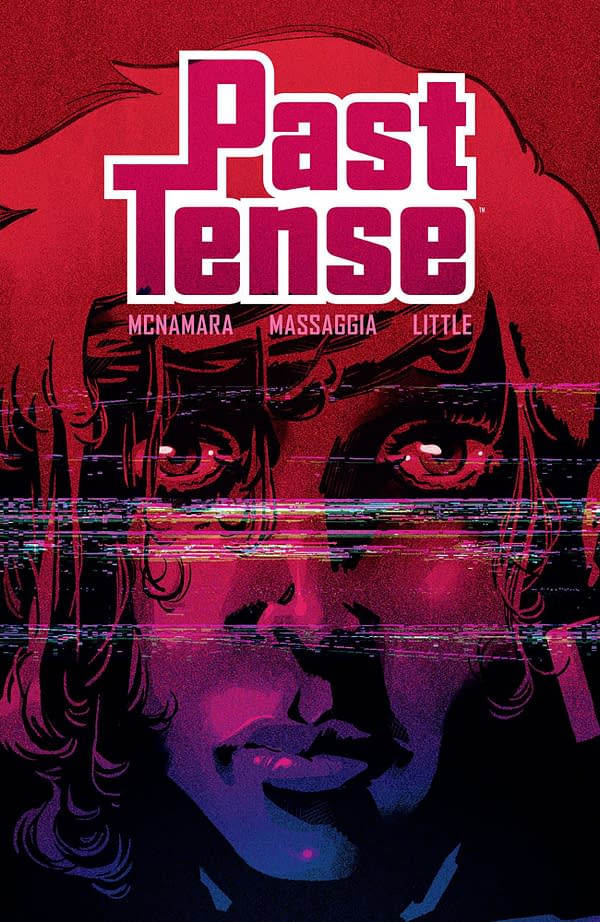 "To me, horror works best when it reflects real-world concerns," says Jason McNamara, "if we have a modern bogeyman, it is our loss of privacy. I wanted to couple that with my fascination with unsolved mysteries. What if we could send a hidden camera back through time, not to change history, but to view it as it truly occurred? I believe that we, like Ashley, would eventually stumble across a secret best left undiscovered. "
"Ashley is just that kind of character that I love to work on,"1 Alberto Massaggia says. "She's strong and stubborn, with a hint of cynicism because, a bit like all of us, she has to go through the challenges of life that become more complicated day by day. And when everything will be against her another time, she has to use just these features to face the distress and the pain that stands out in front of her."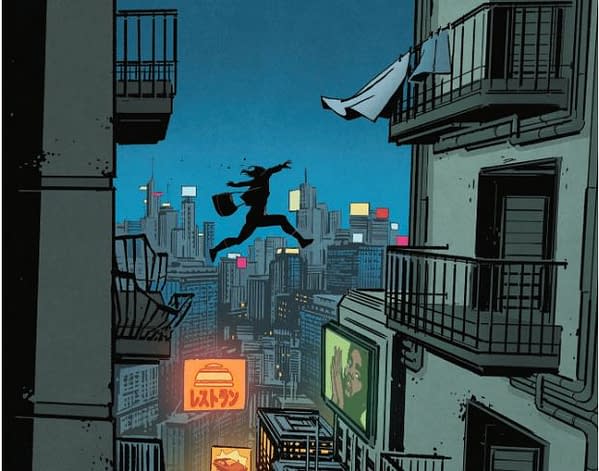 Jason McNamara, a professor at Pacific Northwest College of Art where he teaches scriptwriting, and is the co-creator of comic books including The Rattler, The Cicada, Sucker, Ghost-Band, Nocturnal Commissions, Short-Hand, The Martian Confederacy, First-Moon, Continuity and Less Than Hero, just tweeted "Shout out to my PAST TENSE co-creator @massaggialberto for turning in the last page of our graphic novel this week. The privilege was mine, Alberto, your work in this book SLAYS!"
Past Tense is published by Dark Horse Comics on the 20th of June for bookstores and the 7th of June for comic book shops.