The Jilted Lover of a Marvel Executive Who Saved DC Comics and Diamond
Bill Schanes co-founded Pacific Comics in 1971, an early direct market comics distributor and creator-owned publisher, before joining Diamond Comic Distributors. He's currently Vice President for Purchasing. And yesterday he shared a story from yesteryear.
Some may remember the time back in the nineties when there were a number of direct market comic book distributors in competition with each other. Marvel Comics bought one of them, the third largest distributor, Heroes World for $24 million, and went exclusive with them. As a result, Diamond Comic Distributors went exclusive with DC Comics, and then Image Comics and Dark Horse too, while the other distributors collapsed aside from Capital City, which went exclusive with Kitchen Sink Press and Viz Comics, which continued for a year before being bought out. In early 1997, when Marvel's Heroes World failed, Diamond got a new exclusive deal with Marvel.
And now, courtesy of Bill Schanes on Facebook, we get a brand new insight… about a phone call that made its way through to Steve Geppi, President of Diamond, in the December of 1994.
The woman was trying not to cry, as she started to talk with Steve. After a short while, she told Steve she had been seeing a senior Vice President at Marvel Comics, and was just told by him that he decided not to leave his wife, and that their long affair was over. Apparently the Marvel executive had shared some work related topics while they were seeing each other, and she had news she knew Steve would want to know about, and as a by product, she wanted to cause harm to the now ex-lover, a executive of Marvel.
This is a plotline from Dynasty, right?
She told Steve that Marvel had just purchased Heroes World (as of that time, this hadn't been announced publicly as of yet), and the goal was to stop selling Marvel comic books through the comic book direct market distributors, and make all of the comic book specialty retailers have to buy their Marvel Comics through Heroes World.
Which is indeed what happened.
If this news wasn't bad enough, she also stated that the plans included as short of a notification window to the current Marvel distributors as possible, which Marvel anticipated would put the comic book distributors in extremely poor financial shape, to the point of some or most would likely go out of business. This would intern hurt DC Comics, and the other key comic book publishers, causing a "domino" type of catastrophic failure of the whole industry, leaving Marvel as the main brand standing, with sales through their just acquired Heroes World Distribution company.
This didn't happen. But it might have…
After this call was concluded, Steve updated the Diamond executive team, and a call was placed into Paul Levitz, at DC Comics ASAP.

Up until this time, the comic book distributors yielded great power when it came to the day to day dealings with the comic book publishers, including DC and Marvel. After this blind phone call came into Steve, the executive team at Diamond understood that the world as we knew it was about to change in a major way, including the power shift to the major publishers Vs distributors, and the overall financial health of Diamond, and the other comic book specialty distributors was going to radically change within a very short timeframe.

The rest as they say is history.
And reflected in the Bleeding Cool Power List… and the comments below are worth reading too.
Filip Sablik (of Boom Studios) One of the great pieces of comic industry lore confirmed:) Thanks for sharing, Bill!

Charles Rozanski (of Mile High Comics) I was scheduled for a 2nd meeting with Terry Stewart and their Direct Market consultant on the morning that the Heroes World switch was announced. I had spent an hour the previous day trying to convince them (in very harsh and forthright language) that they were being total idiots, and that Ivan Snyder's organization would collapse if they tried this stupid gambit. Terry kept telling me that Ivan had assured them all would be OK. As I recall, Matthew Ragone was also in the room, and we commiserated afterwards about how unbelievably dumb these guys were to get sucked into this impossible arrangement. My 2nd meeting was cancelled by a clearly upset Terry Stewart when I arrived at the Marvel offices the next morning. He told me that a lower-ranking staff member in the Marketing department had accidentally just sent a fax that let all the distributors know that they were about to be screwed. He wasn't upset by the announcement, just the timing. His phone was blowing up, and they were busy trying to do damage control. Your story about the lover makes this all the sadder, as Diamond already knew what was about to happen…

Chip Mosher (of ComiXology) Wow! I always heard that someone from Marvel accidentally faxed Diamond something about the Heroes World offer. This is a much juicier the. I could have imagined. Thanks for sharing Bill!

John Jackson Miller (writer/reporter) Dec. 27 was the date of the news release — always seemed that the big news hit the week after Christmas. (The bankruptcy filing did, too.) I always regarded the prologue as having been back in May, when Marvel cut off distributor Comics Unlimited for criticizing Marvel in its catalog (over the Marvel Mart mail-order store).

Scott Dunbier (of IDW, then Wildstorm) I went to the Heroes World meeting in New York with a friend of mine who owned a shop. I remember sitting there and, along with everyone else, saying, "this is a really bad idea."

Ross Richie (of Boom) I was at Malibu Comics, which was all a part of the strategy — Marvel worried they couldn't expand more so acquiring Malibu gave retailers more SKUs to order. I still remember this era so well…

Gary Dawn Guzzo One day, I need to write down the true horror of being at Marvel, and being the Director of Publicity, when this horrible decision was made. It was the point where I knew my time there, was over. I was asked to 'spin this'……I did NOT.
Any more tales from the closet?
UPDATE: Rik Offenberger writes to add:
One thing your story didn't touch on, that I am worried may be lost to newer readers is that the Heroes World deal with Ivan Snyder wasn't Marvel choice entirely. Heroes World was the 3rd largest distributor and was in default on their payment to Marvel. Much of the buy ou of Heroes World was to avoid a bankruptcy that would have hart Marvel very badly. The Buyout was reactionary not proactive. With a lot of the payment being in paying themselves back with on the Heroes World. But the story makes it look like Marvel wanted to hurt DC and tank the Direct Market.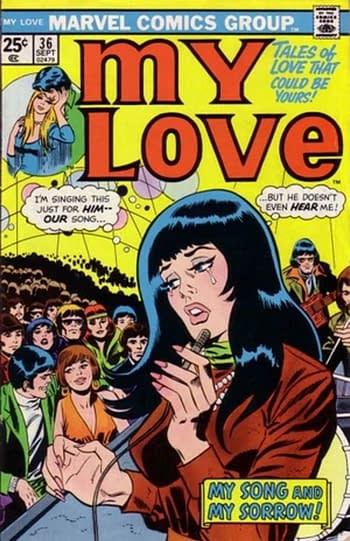 ---
---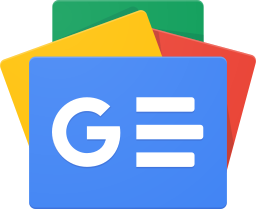 Stay up-to-date and support the site by following Bleeding Cool on Google News today!