In a move sure to please hardcore fans of the prematurely canceled space Western, Firefly, known colloquially as Firebronies, BOOM! Studios has released the next variant cover for their upcoming official Firefly revival comic book from artist Joe Quinones. BOOM! is releasing new variant covers for the series as part of a 5-week promotional event dubbed #MalCrushMonday. The press release explains further:
Acclaimed artist Joe Quinones (America, Captain Marvel) puts Captain Malcolm "Mal" Reynolds front and center on a special variant cover to FIREFLY #1, to celebrate the all new series revealing the definitive story of the Unification War — the intergalactic civil war that divided friend and family alike. New York Times best-selling writer Greg Pak (World War Hulk, Mech Cadet Yu) and artist Dan McDaid (Judge Dredd), along with series creator & story consultant Joss Whedon (the visionary writer/director behind Buffy The Vampire Slayer, Marvel's The Avengers and more) delve into the secret history of Firefly that fans have demanded for years!
BOOM! trotted out Executive Editor Jeanine Schaefer to provide the obligatory editorial press release quote:
Joe beautifully captures a key truth about Firefly – that the crew of Serenity may be led by Mal, but he wouldn't be the person he is without the women who fight alongside him every day. Firefly has always been about found family and the small dramas that take place between members of the crew, and those are the building blocks here, even as we go back in time and show their origins.
Of course, it's been said that one should never judge a book by its cover, so here's some info on what readers will find inside the book when it hits stores in November.
Mal thought he could outrun his past, but when a simple mission goes wrong, he's forced to confront it in the form of the Unificators, mercenaries deputized to hunt down war criminals…and they've got Mal and Zoe at the top of their list! War can make villains of even the best men, and Mal's quest for redemption will put him at odds with his own crew, forcing him to make a choice: fix the past or fight for the future.
Check out the cover by Quinones below, as well as previously revealed variants by J.G. Jones and Bill Sienkiewicz.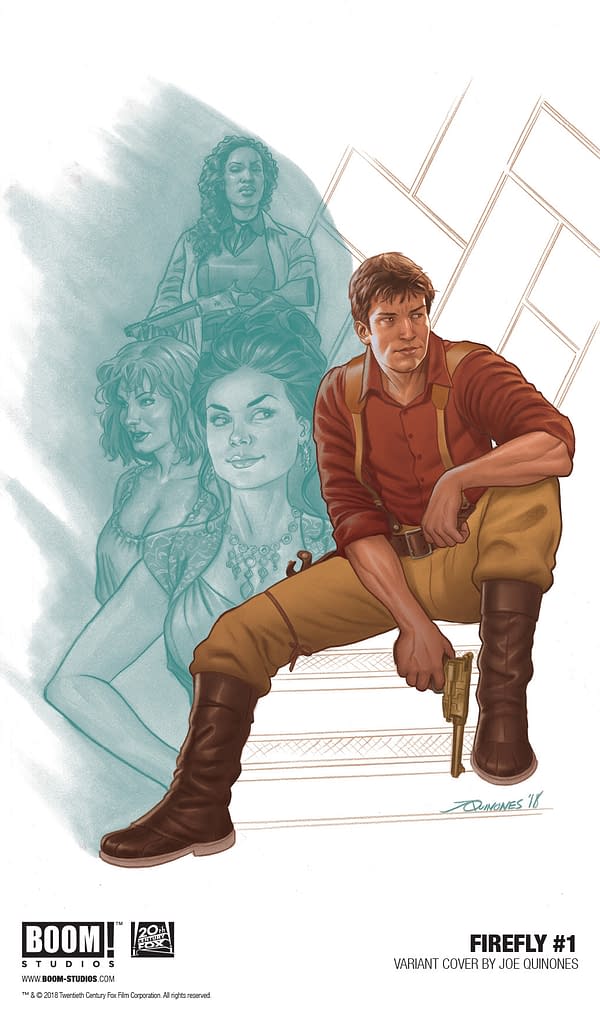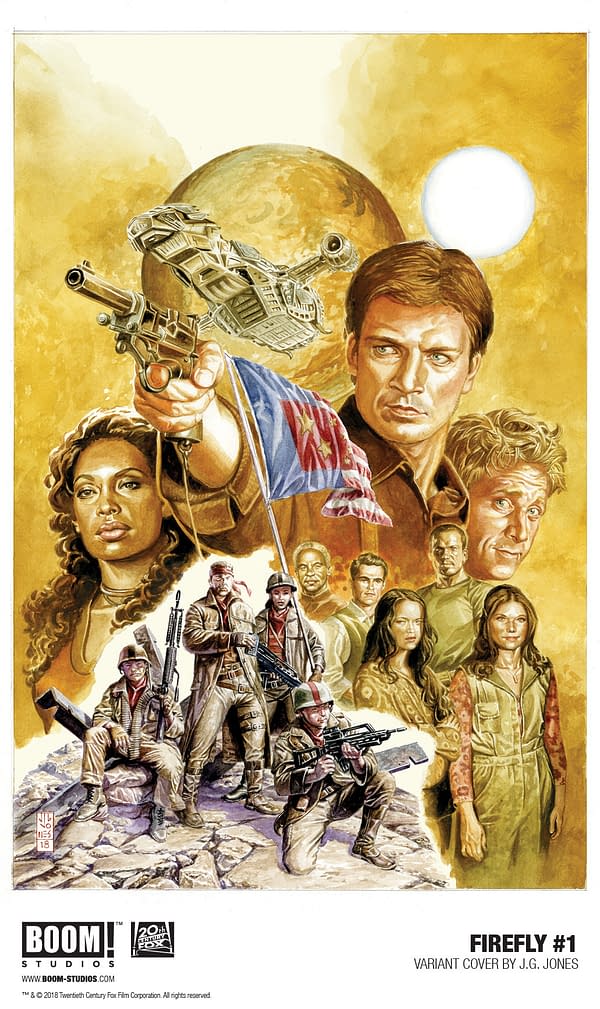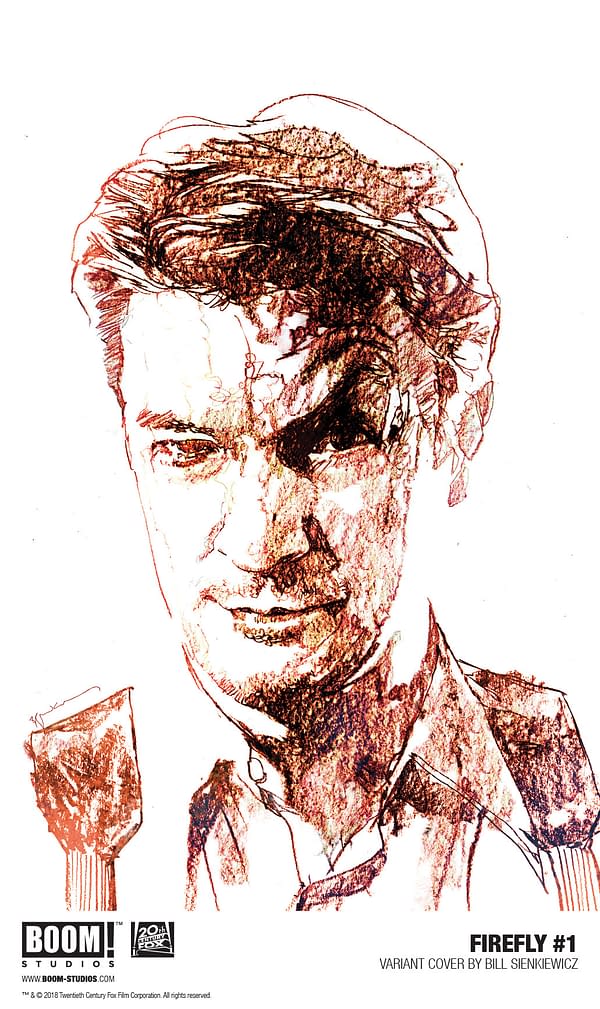 Enjoyed this article? Share it!