John Werner Replaces Travis McIntire As EIC Of Source Point Press
Source Point Press is entering the new year with a new editor-in-chief as co-founder Josh Werner assumes the responsibility from Travis McIntire. Werner, who has served as art director at Source Point Press for nine years, states that he hopes to "maintain the rapid growth Source Point Press has experienced in recent years while facilitating a more diverse, inclusive and robust line of genre-focused comics as editor-in-chief… Our publication lineup is going to start reflecting my vision for the company more strongly. By that, I mean a bigger diversity amongst both characters and creators and a balanced mix of experienced talent and new voices in the industry. I want to have some of the best stories in the market in the genres we choose to focus on."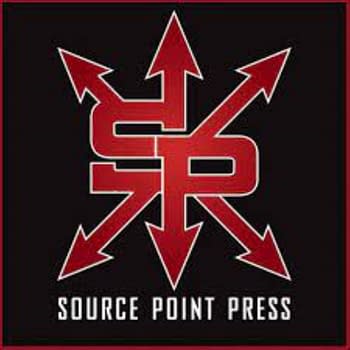 At the Pennsylvania College of Art & Design, Werner was encouraged to pursue comics professionally by Timothy Truman, After graduation, Werner continued to freelance while working full-time designing jackets for Pelle Pelle, the Detroit fashion brand and began self-publishing his own writing and freelancing for Gary Reed, founder of Caliber Comics. In 2012, Werner co-founded Source Point Press in order to publish Jack of Spades and ended up publishing close to 10 titles from other creators. Among the publisher's first releases were short story anthologies featuring David J. Fielding and Gary Reed.
During these early days of Source Point , Travis McIntire was upstate launching the Michigan Comic Collective, a community of comics talent collaborating on self-published anthologies. Once McIntire discovered Source Point Press, he drove across the state to meet Werner at a signing. Soon afterwards, the Michigan Comic Collective and Source Point Press joined forces, with Travis acting as the editor-in-chief. McIntire remained the editor-in-chief for six years. In 2019, Source Point merged with Board Game Publisher Deep Water Games and Gaming Accessory Company N3 Art to form Ox Eye Media. McIntire took on the role of CEO as well as editor-in-chief, while Werner served as both CCO and Art Director. Today, McIntire passes the role of editor-in-chief onto Werner.