Les Garner's Apocalypse Girl Returns From Source Point Press in January 2020 Solicitations
Two years ago, Les Garner's Apocalypse Girl was signed to be published by Insane Comics. Three issues came out but then Insane Comics closed. Now a door has opened. Les Garner writes on Facebook.
A number of months back, Apocalypse Girl's publisher, Insane Comics, decided to close up shop. Now, this would normally be a very bad thing for a book, and there are some great projects that had coming out for whom this is the case. However, as is the case with our red headed heroine, you can't keep a badass girl down. Thus this news…

Shortly after the sad news of Insane Comics shuttering, Apocalypse Girl found a new home with publisher Source Point Press!!! Source Point is home to some amazing comics such as Tales of Mr. Rhee from the incredible Dirk Manning, the lovely gentleman in black who introduced Source Point to Apocalypse Girl, as well as Rottentail, an incredibly imaginative piece of scariness which soon will see a theatrical release for it's film adaptation! Also, in joining up with Source Point, you can count on seeing yours truly out and about at a LOT more conventions supporting Apocalypse Girl, as these folks are some of the hardest touring folks in comics.

I couldn't be more excited for what this means to Apocalypse Girl, myself and you folks the readers and fans who have been watching this thing come together for so long now.

Thank you all for sticking around. Some amazing things are yet to come from Apocalypse Girl and Source Point press!!!!
And so it is. Here's the solicitation for Apocalypse Girl #1 from Source Point Press, and everything else they have coming in January 2020.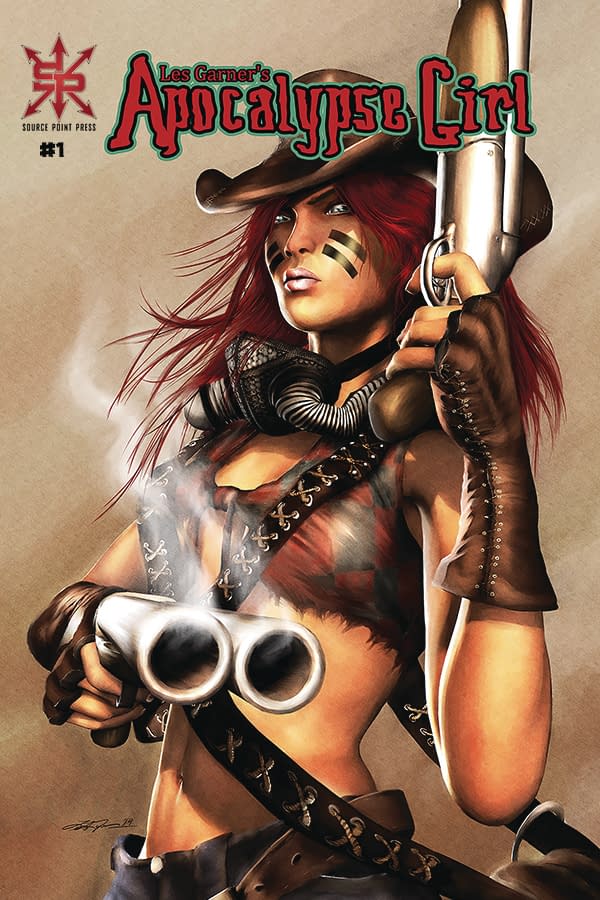 APOCALYPSE GIRL #1 (OF 6)
NOV191876
(W) Les Garner (A) Les Garner
Upon returning from the makeshift foxhole where her Papa sent her to hide from raiders, Anna finds his tattered body, ripped apart in a manner she recognizes to be the work of creatures he referred to as "hunter-fiends", thrusting her into the position of now having to fend for herself while balancing the lifelong lessons from Papa with her own desire for retribution.
In Shops: Jan 29, 2020
SRP: $3.99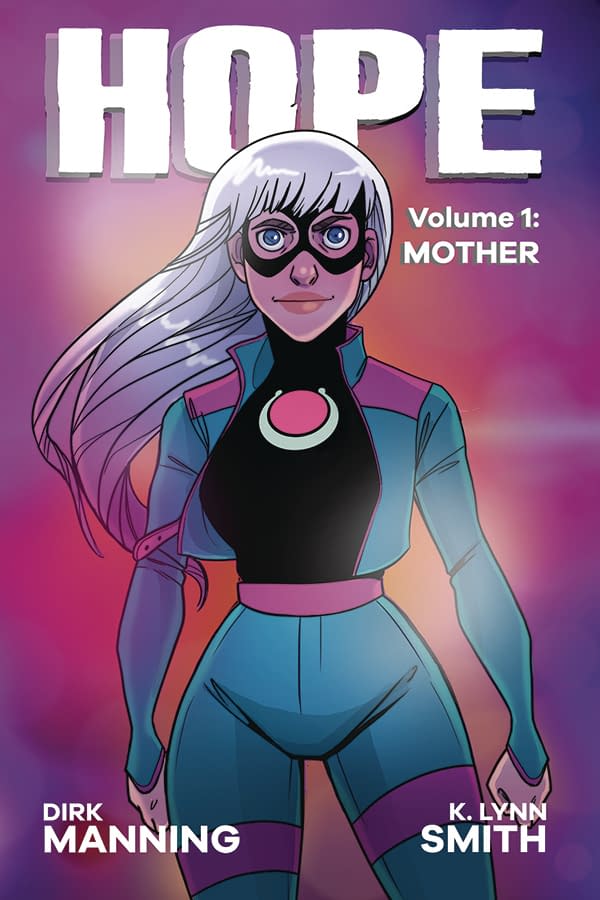 HOPE TP
NOV191877
(W) Dirk Manning (A) K. Lynn Smith
Unbeknownst to her husband and daughter, Julie Lavelle secretly moonlights as a beloved costumed "ultra" known to the public as Hope. However, when her identity is unexpectedly revealed to the public and her family is torn apart, she realizes not all villains can be punched. Collects Issues #1-6 of the acclaimed series.
In Shops: Jan 29, 2020
SRP: $17.99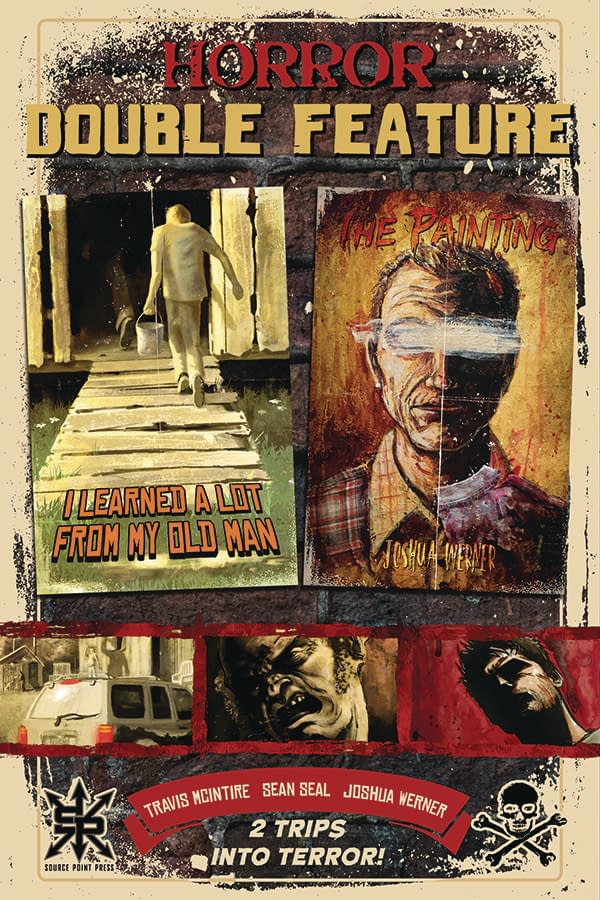 HORROR DOUBLE FEATURE ONE-SHOT
NOV191878
(W) Travis Mcintire, Joshua Werner (A) Sean Seal, Joshua Werner
Settle in for a double dose of terror in this Horror Double Feature! In the first story "I Learned a Lot from My Old Man," you'll find the edges of the darkness that can live within when growing up in the wrong environment. How much can one young mind take? In the second story "The Painting," you'll watch an artist's descent into madness as he tries to paint someone he's seeing in a dream, but not all is as it seems!
In Shops: Jan 29, 2020
SRP: $3.99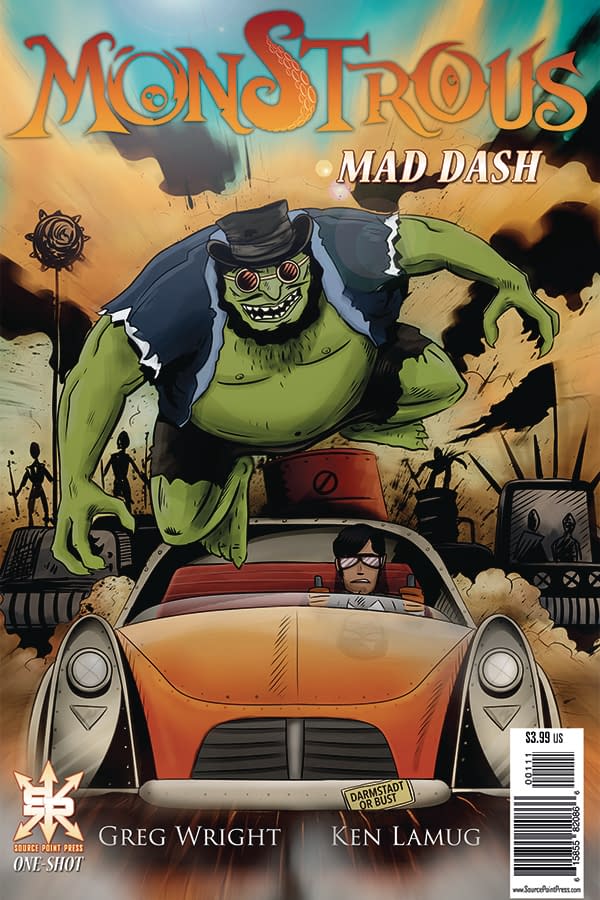 MONSTROUS MAD DASH ONE-SHOT
NOV191879
Dr. Frankenstein and Dr. Jekyll are on a Mad Max-ian romp through the outback to rescue Jekyll's daughter from the clutches of a steam-powered robot uprising!
In Shops: Jan 29, 2020
SRP: $3.99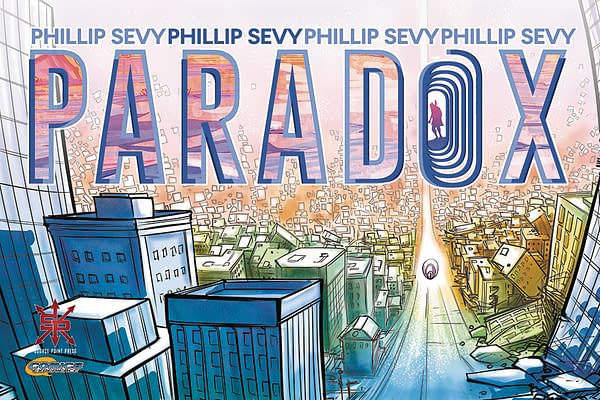 PARADOX ONE-SHOT
NOV191880
(W) Phillip Sevy (A) Phillip Sevy
"How do you save reality from yourself?" From acclaimed cartoonist Phillip Sevy (Triage) comes a sci-fi epic told in one issue. Paradox follows a boy who is racing to prevent the paradox that creates him but also threatens to destroy reality. Written, penciled, inked, colored, and lettered by Sevy, Paradox was a sleeper hit when first released independently. Be sure to grab the poignant and emotional story that explores the evolving relationship between fathers and their children.
In Shops: Jan 29, 2020
SRP: $3.99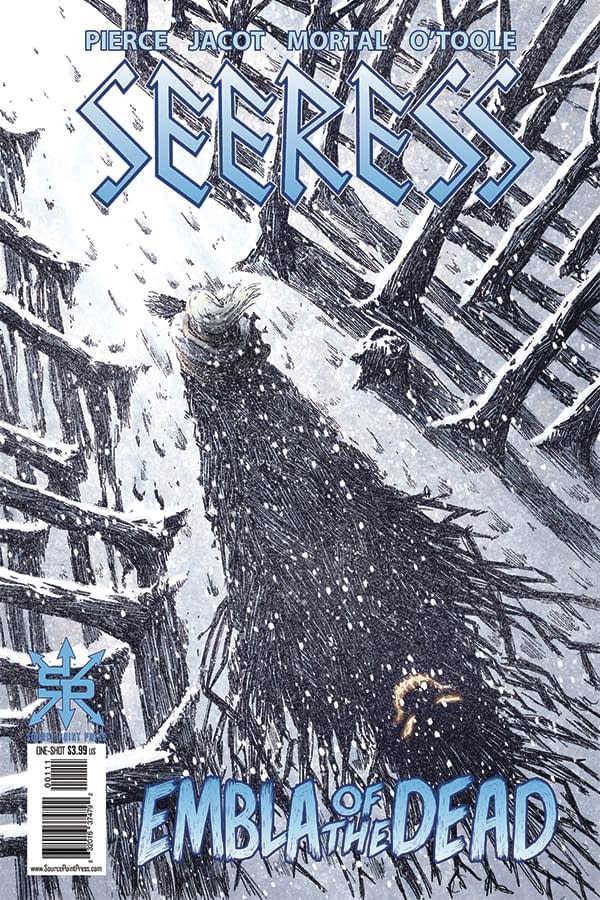 SEERESS EMBLA OF THE DEAD ONE-SHOT (MR)
NOV191881
(W) Kasey Pierce (A) Jay Jacot
Embla is a Morthwyrtha worshipping her dead kin. In an attempt to reach her mother, her divine reverie is broken by a malevolent demon holding her parents captive. This rescue errand drags Embla through a hell spawn trial of spiritual combat, death, and resurrection to save her family from the underworld's unspeakable tortures.
In Shops: Jan 29, 2020
SRP: $3.99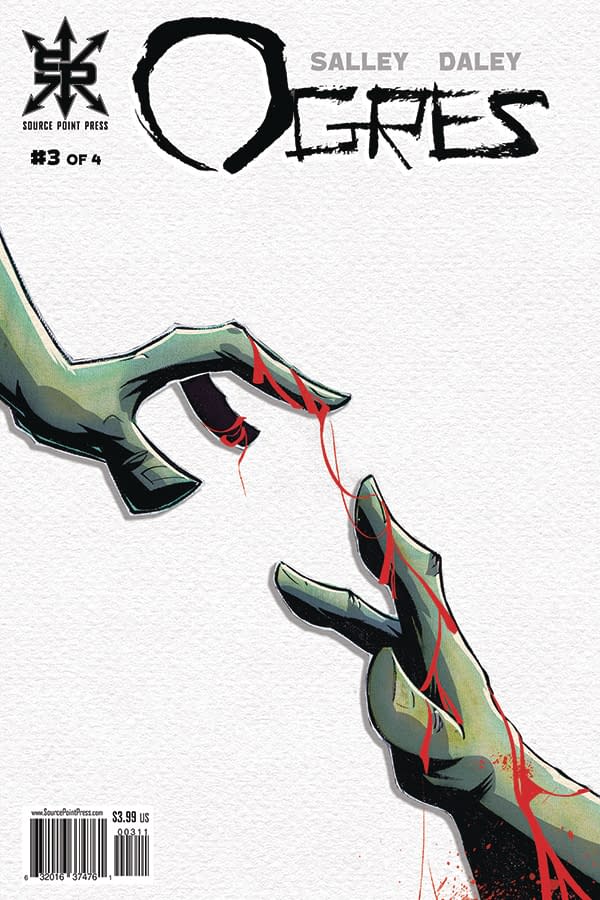 OGRES #3 (OF 4)
NOV191882
(W) Bob Salley (A) Shawn Daley
Freed from execution, Cron is reunited with the rest of the crew, and now they are closing in on the Tae'shaar as they have them cornered in an abandoned castle. More fantastical creatures are slaughtered throughout the land as beast battles beast. In this issue, all Hell will break loose, leading our ogres further into the land of men.
In Shops: Jan 29, 2020
SRP: $3.99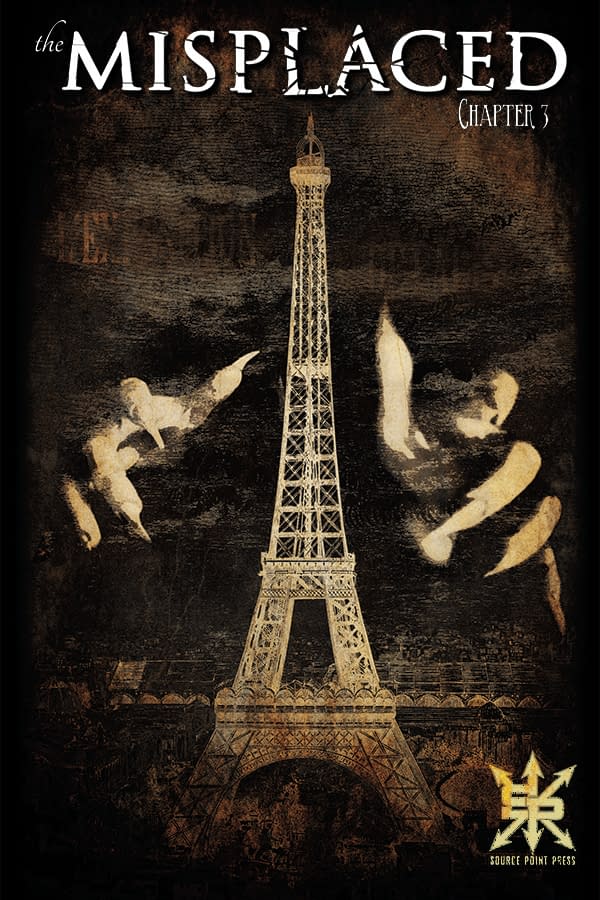 MISPLACED #3
NOV191883
(W) Chris Callahan (A) Chris Callahan
To find The Misplaced, one spirit must return to the land of the living. But faced with a world he doesn't remember, will James find the help he needs to uncover the truth of immortality? Will a mysterious woman finally lead him to Anna… or to his own destruction? Find out in the penultimate issue of Chris Callahan's four-part supernatural mystery!
In Shops: Jan 29, 2020
SRP: $3.99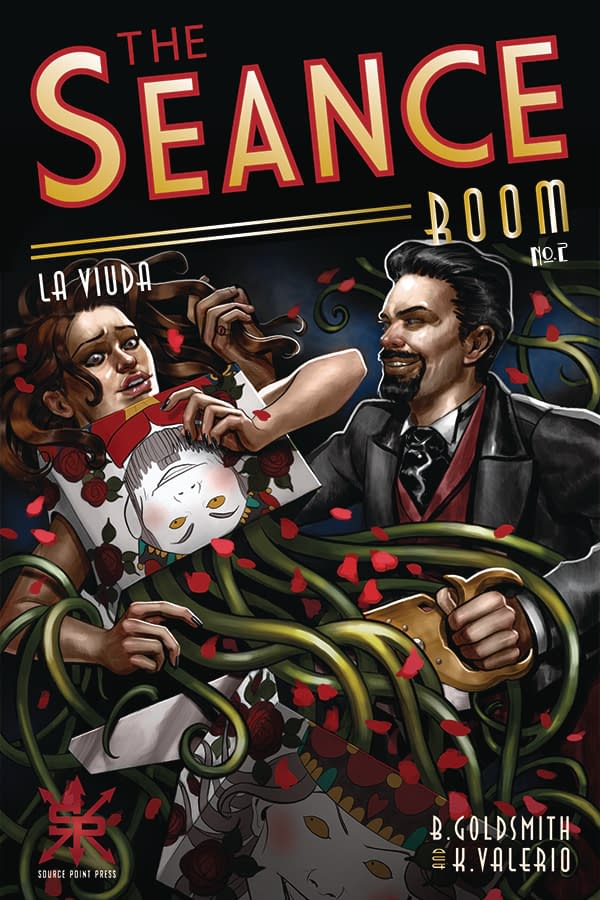 SEANCE ROOM #2 (OF 4) (MR)
NOV191884
(W) Ben Goldsmith (A) Keyla K. Valerio
When a young woman looks to buy a special urn for her deceased loved one, little does she know that she'll be entering the Séance Room. And the ghosts of Love and Power will grant her a tragic opportunity.
In Shops: Jan 29, 2020
SRP: $3.99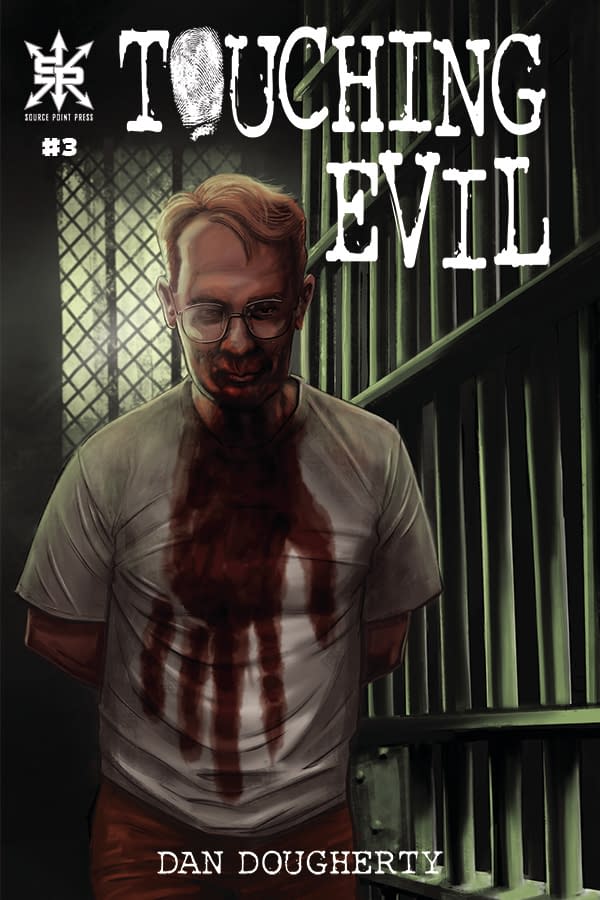 TOUCHING EVIL #3 (OF 7)
NOV191885
(W) Dan Dougherty (A) Dan Dougherty
After a nightmarish introduction to her newfound powers, Ada learns more about the curse that lets her kill evil with the touch of her hand. Meanwhile, a mysterious inmate makes a bold proposal to Warden Nidmore to bring the curse back to his prison for good.
In Shops: Jan 29, 2020
SRP: $3.99