Let's just say it: comics has a wedding problem. It seems like whenever Marvel or DC advertise an upcoming wedding, it turns out to be some kind of bait-and-switch. We've seen it with Batman and Catwoman. We've seen it with Colossus and Kitty Pryde. And in this preview of Captain Marvel #5, it looks like another teased wedding is simply not going to happen.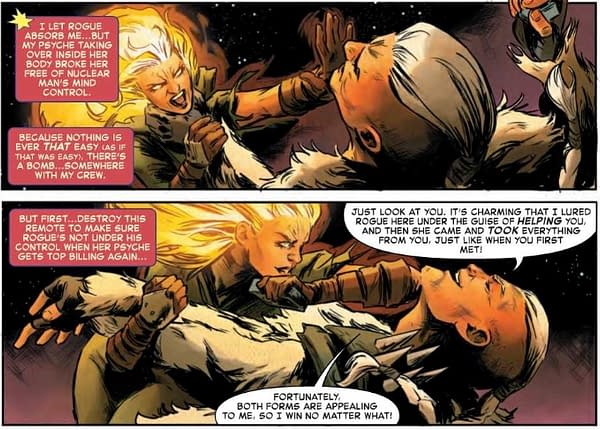 That's right, Nuclear Man is probably not going to marry Captain Marvel. Or Rogue. He was willing to marry either one. But now that they've merged using Rogue's powers, the wedding is looking pretty unlikely…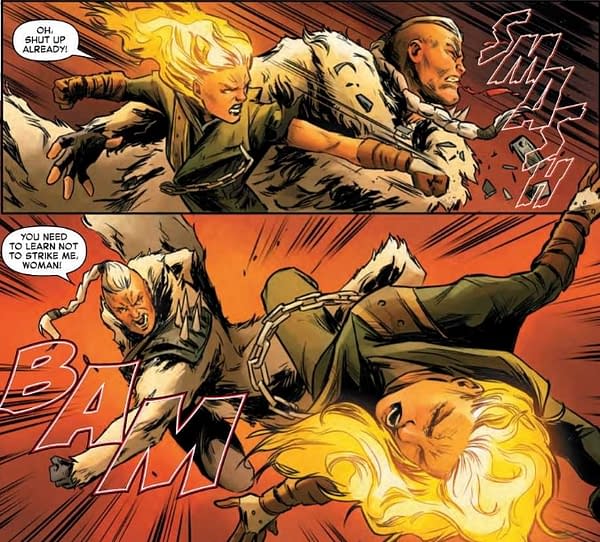 Of course, neither Carol nor Rogue had technically agreed to the wedding. And technically speaking, Nuclear Man is a misogynist jerk who kidnapped them and brought them to an apocalyptic dome world in New York to fight it out for the right to be his bride…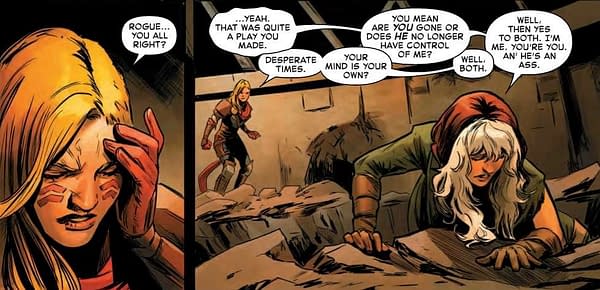 And now it looks like Carol and Rogue will team up to teach him a lesson, which means the wedding is definitely off.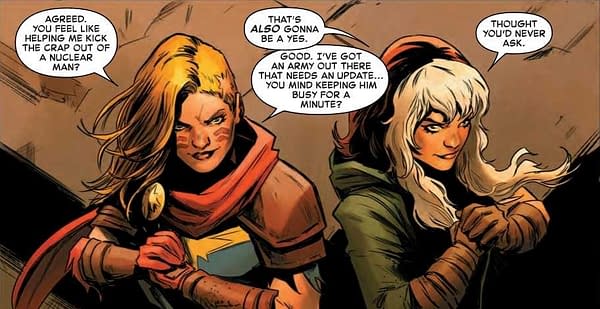 So yeah, there's a good reason this wedding isn't happening. But we felt we had to bring it up either way.
Captain Marvel #5 hits stores on Wednesday.
Captain Marvel #5
(W) Kelly Thompson (A) Carmen Nunez Carnero (CA) Amanda Conner, Paul Mounts
THE FINAL SHOWDOWN AT LAST!
The battle with Nuclear Man comes to a head! Captain Marvel's rebellion forces have launched their final desperate assault for control of the island. But Nuclear Man has an ace in the hole – and stopping him will take everything Carol's got. The life of every man, woman and child on Roosevelt Island rests on Carol's shoulders. She's about to show Nuclear Man why they call her "Earth's Mightiest Hero"!
Rated T+
In Shops: May 08, 2019
SRP: $3.99
Enjoyed this article? Share it!