Another superstar artist has joined the ongoing war being fought on the battlefield of Uncanny X-Men variants. Marco Djurdjevic has weighed in with his variant cover, and he decidedly on the no-feet side of the debate. Djurdjevic's cover features seven characters, all of whom are known to have feet, but none of those feet are depicted on the cover.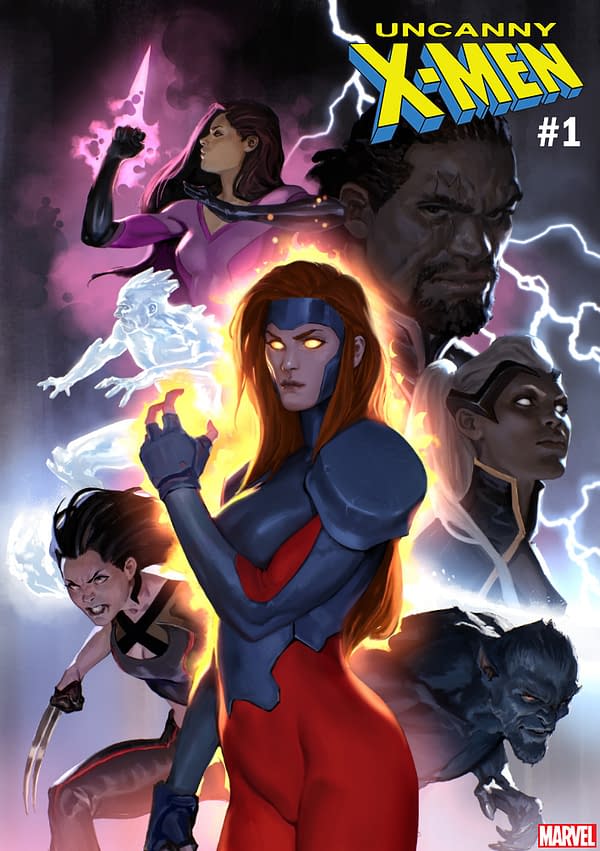 On the other hand, Bleeding Cool has discovered that a previously released variant by Cliff Chiang counter-balances Djurdjevic's anti-foot stance by drawing a record ten feet on a single cover. Chiang drew two feet on Storm, one on Wolverine, one on Rogue, two on Nightcrawler, and a record four on Lockheed the dragon. Only Kitty Pryde and Colossus are depicted with their feet entirely obscured, making Chiang's variant the most foot-heavy one released so far.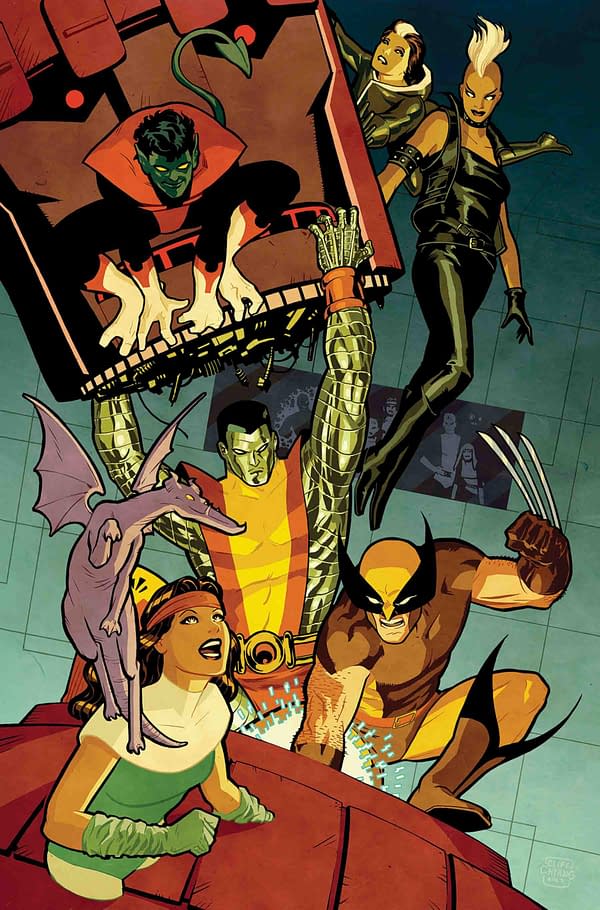 Though the Uncanny X-Men variants began as a standard way of artificially boosting sales for a new number one issue, it has clearly evolved into a schism between some of the top artists in the industry. So far, artists who have fully embraced drawing feet on their variants or subsequent X-Men covers include: Dave Cockrum, Jen Bartel, Elizabeth Torque, Leinil Francis Yu, and Carlos Pacheco. On the no or as few as possible feet side, we have Yu again (hedging his bets), as well as David Marquez, Rob Liefeld, John Tyler Christopher, Scott Williams, and Joe Quesada.
The sides are lining up pretty evenly right now, but there's still more variants to be revealed, so we'll see what happens. Uncanny X-Men #1 hits stores on November 14th. Which cover will you buy?! One with feet, or one without?
Uncanny X-Men #1
(W) Ed Brisson, Kelly Thompson, Matthew Rosenberg (A) Mahmud A. Asrar (CA) Leinil Francis Yu
THE CHILDREN OF THE ATOM ARE BACK!
New ongoing series kicking off with a 10-part weekly epic, the flagship X-Men series that started it all is back and better than ever! Starting with a mysterious and tragic disappearance, the X-Men are drawn into what might be…their final adventure?! X-Fan favorite writers Ed Brisson (EXTERMINATION), Matthew Rosenberg (PHOENIX RESURRECTION) and Kelly Thompson (MR. & MRS. X) and all-star artists Mahmud Asrar (X-MEN RED), R.B. Silva (X-MEN BLUE), Yildiray Cinar (WEAPON X) and Pere Pérez (ROGUE AND GAMBIT) join forces to bring you…X-MEN DISASSEMBLED?!
Rated T+
In Shops: Nov 14, 2018
Final Orders Due: Oct 22, 2018
SRP: $7.99
Enjoyed this article? Share it!