War of the Realms has been billed as Marvel's biggest-ever super-mega-crossover event, and it really does live up to the name. Most super-mega-crossover events include one, maybe two realms tops. But War of the Realms features ten realms, a pretty much unprecedented number. Marvel is holding a War of the Realms panel at C2E2 right now, and Bleeding Cool ace reporter Brian Lake is on the scene sending us the latest reports, photos, and videos from the event.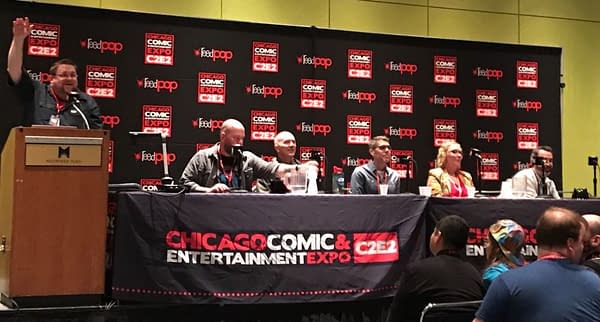 The panel today kicked off with a video showing Marvel's creators doing their best to name all 10 realms, and, well, not all of them fared so well. But before you get all judgy, tell us: how many can you name?
Check out the video below.
Enjoyed this article? Share it!