Marvel Remembers ResurrXion Cable Book, Names Robinson, Pacheco As Creative Team
Everyone at Marvel Comics was scrambling around the office this afternoon after somebody realized the publisher forgot to announce any details for its upcoming Cable book last week when it announced all the other X-books that are part of the ResurrXion line. Pulling together whichever creators happened to be standing around in the bullpen, Marvel has hastily named James Robinson and Carlos Pacheco as the creative team for the comic, which appears to be titled X-Cable, based on the teaser: By "named Robinson and Pacheco," we actually mean they just named Robinson in an interview on their website, and we had to infer Pacheco was the artist from the teaser image, because he's not mentioned once in the entire article. Still, that's 50% better than past Marvel announcements which often name no creators at all, just like the headlines for all of these X-articles on Newsarama. Robinson says the book will focus on Cable's original time traveling antics, both as part of the general 90s theme of ResurrXion, and as part of Marvel's ongoing initiative of letting their writers watch too much Doctor Who:
This series will be Cable on a race against time to fix time. The reason Cable must take on this quest will reveal itself as the story and mystery unfolds, but he's doing it for the sake of the Marvel Universe, which will fall apart if he doesn't take action. And in the course of Cable's mission, we'll see him in a lot of great time periods like 15th century Japan, WWI, the Stone Age, Victorian England, and on and on, all with those time periods made more crazy and sci-fi by time being fractured by the villain of our series.
Cable will face off against a new villain in the series, Conquest, "a technocrat from a future where he's worked out how to manipulate the butterfly effect of times past to make his reality perfect for his wants." When Cable catches wind of this scheme, it makes him cry… FOR JUSTICE. Hilarity ensues.
Read the full interview at Marvel.com, and look for Cable in stores in the Spring, unless Marvel forgets about him again.
---
---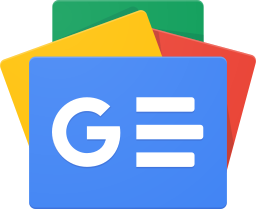 Stay up-to-date and support the site by following Bleeding Cool on Google News today!