Marvel Won't Confirm or Deny Donny Cates Ultimate Universe Return for Next Year's 20th Anniversary
After all the big announcements at the Next Big Thing panel at C2E2 earlier today — that's Hickman's two X-books, a December super-mega-crossover event, and a Valkyrie series from Jason Aaron — Marvel Editor-in-Chief C.B Cebulski sat down for a nice, quiet Q&A panel, Marvel Fanfare with C.B. Cebulski. But that doesn't mean Cebulski had nothing to tease during that panel. It just depended on the questions he was asked.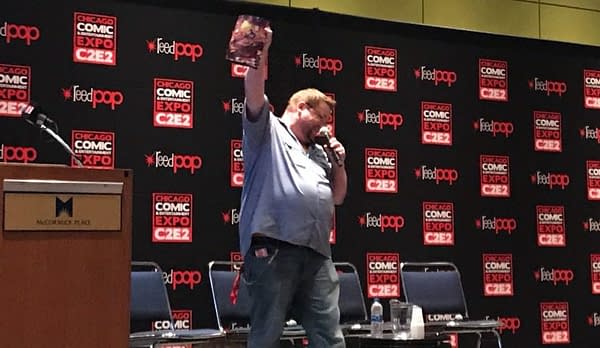 For instance, when someone asked about hints allegedly posted by global entertainment superstar Donny Cates on Twitter about bringing back the Ultimate Universe, Cebulski wouldn't directly confirm the rumor. However, he did note that next year will be the 20th-anniversary of the Ultimate Universe, and that if Marvel were going to do something with it, that would be the time. Cebulski did add that any such thing would be building on existing stuff and not a relaunch of the universe. So it seems he's put some thought into it, huh? Hmmm.
Bleeding Cool ace reporter David Pierce was on hand at the panel to bring us this breaking news. He also shared the Marvel Insider code for this panel: BB49S. Stay tuned to Bleeding Cool through tomorrow for more out of C2E2.