Marvel's David Gabriel On #1 Issue Relaunches, Ten Dollar Books: "We'll Go With The Numbers Any Day" IcV2 has a massive two-article report on the first day of the Marvel retailer summit that took place at Marvel's offices this week. In addition, they've interview Marvel Vice President of Sales and Marketing David Gabriel in a third article. You can check them out here, here, and here. The reports are chock full of extremely candid responses from Marvel to retailer feedback covering a wide variety of topics. We've already told you about Gabriel's comments about readers not wanting any more diversity, confirming what Bleeding Cool has been saying for months about Marvel's plans for a "meat and potatoes" relaunch.
But ICv2's report is chock full of other juicy information. For instance, Gabriel addressed the diminishing returns on sales incentives that increase the further a book gets from a #1 issue, which is, of course, why Marvel is constantly relaunching their books. But in another, more shocking comment, though it's not the first time we've heard this sort of thing (in fact we heard about it on Bleeding Cool's very first day of operation in 2009), Gabriel says that an alternative to relaunching a book with a number one issue is simply to double (or more) the price. According to Gabriel, raising the price of a book from $3.99 to $9.99 can result in triple the sales. From ICv2's report:
"I will be honest with you and tell you that we have tried to put those same sales incentives on the issues 24 or 25," Gabriel said. "They don't get a fraction of what the #1 does. That's a problem that we all have to bear together. Once you get to issues 15, and 16, and 17 what in the world do you do to get those numbers from a 40,000, 60,000 unit book to 150,000 unit book even for one month?"

One tactic that worked on an issue that wasn't a #1 recently was a special up-priced issue. "When we're going from the $3.99 to the $9.99 Spider‑Man we almost tripled sales," Gabriel pointed out. "Yes, there were incentives put on it. There were some variants, but to see triple sales on the $9.99 Spider‑Man book and to hear from half of the retailers saying, 'This helped make our week,' and then another portion of the retailers saying, 'Shame on you Marvel for making us more money,' we sit back. The only thing we have to look at are the numbers and comments like that. We'll go with the numbers any day, because we're interested in making us and you money."
As much as higher priced comics may make readers angry, it seems they can't help but buy them in droves. Of course, this works because comics are already a niche market and raising the price makes the book feel special, causing collectors to feel like they need to buy it. However, while it may spike sales in the short term, and it's hard to fault Marvel for doing something that's proven to make them money, there's no indication that these short term spikes, from either number one issues or higher priced books, does anything for a long term strategy of bringing in new readers. In fact, judging by the sales slump Gabriel says Marvel has faced since last October, it seems they may have the opposite effect, though Gabriel and Marvel Editor-in-Chief Axel Alonso had plenty of blame to throw around at the retailer summit, so stay tuned to find out more on that front.
---
---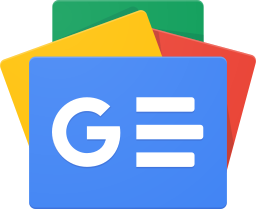 Stay up-to-date and support the site by following Bleeding Cool on Google News today!