Sorry, Squirrel Girl fans (and people who wish Marvel would stop retconning characters to not be mutants anymore), it looks like that wasn't Doreen with Tippy Toe on her shoulder in the teaser for Marvel's new X-book that purports to feature the most dysfunctional X-Men team ever. Marvel revealed the next two characters in the image by Stephen Segovia, and it looks like Mister Sinister (we guessed that one) and Scalphunter will join Nanny, Orphan Maker, Psylocke, and Havoc in the book that will launch in March.
With a crew like this, you can bet Mr. Sinister is pulling the strings. And with Scalphunter along for the ride, what could possibly go wrong? #MarvelComics pic.twitter.com/IV1fLWjJ9v

— Marvel Entertainment (@Marvel) December 5, 2019
That leaves just two characters to be revealed, as well as the creative team, since we don't have confirmation Segovia will be the regular artist. The lineup has kept fans guessing about both the characters and the writer, and one of those guesses is Matthew Rosenberg, who not only has experience writing many of the characters here, but also has experience writing dysfunctional X-Men from New Mutants: Dead Souls, Multiple Man, Astonishing X-Men and his Uncanny X-Men run. There was definitely a running theme there.
The last two characters should be revealed tomorrow, and presumably, at that point we'll get both a title and a creative team (sorry, TBA fans, you lose again). Last chance to guess the remaining characters, so get to the comments and start arguing, folks!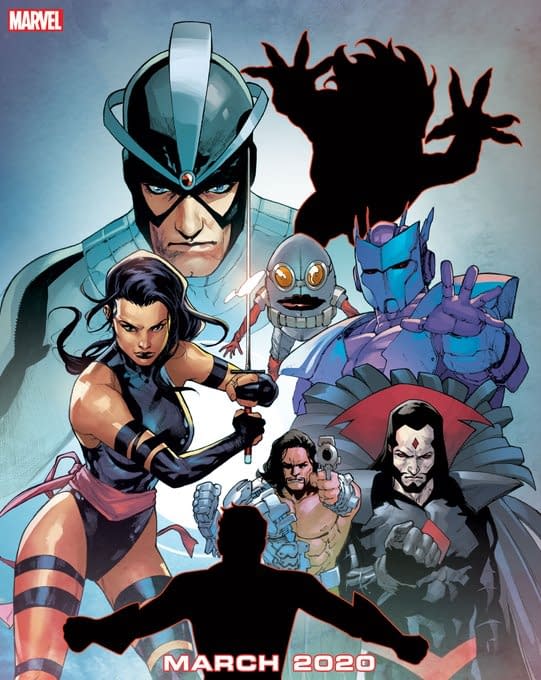 Enjoyed this article? Share it!