Midtown Comics has canceled tonight's planned signing for their retailer-exclusive Bloodshot #1 variant because artist Francesco Mattina is unable to travel from Italy to the United States due to travel bans put in place to attempt to prevent the spread of coronavirus disease COVID-18, the comic shop announced on Twitter.
Hey Midtowners – Just a reminder for tonight the FEB. 26th FRANCESCO MATTINA signing for Bloodshot # 1 is CANCELLED.

Mattina is prohibited from travelling from Italy due to Corona virus outbreaks.

Sorry for the inconvenience and thanks for understanding, see you soon! pic.twitter.com/Mp7MMWa2Qu

— Midtown Comics (@MidtownComics) February 26, 2020
Coronavirus concerns have caused problems with both supply chains and events in the video game industry, Bleeding Cool has been reporting, but it's unknown how it will affect the comic book convention scene which is set to kick off with C2E2 this weekend. The World Health Organization has declared a global health emergency for COVID-19, which originated in Wuhan, China late last year, though they've stopped short of calling the outbreak a pandemic due to beliefs it can still be contained. The United States has banned travel from several countries with a significant number of reported infections, including Italy. As of the WHO's latest report, over 81,000 cases of COVID-18 have been reported, with over 78,000 coming from China. South Korea has the second-highest number of confirmed cases with more than 1200, followed by Italy, Japan, Iran, and Singapore. 53 cases have been confirmed in the United States.
Coronavirus is one of several viruses that cause what's known as the common cold (the most common is rhinovirus), though particular mutations of the virus have been known to cause more serious respiratory illnesses, such as SARS and MERS, and now COVID-19. Unlike SARS and MERS, however, COVID-18 causes a relatively lower number of deaths, which is a good thing because the survival rate is much higher, but a bad thing because people may not realize they're sick and go out in public to spread it around more, making the disease more difficult to contain. We'll keep you updated on the situation as it develops.
The latest statement from ReedPOP, which runs both C2E2 and New York Comic Con, says its events will proceed as planned at this time.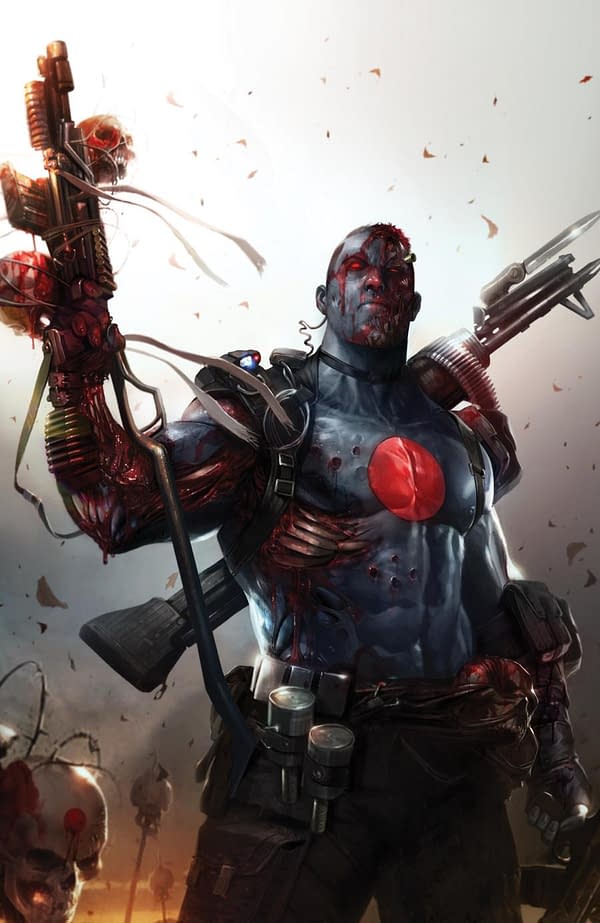 Enjoyed this article? Share it!