Okay, so there has been a.. certain amount of discussion in recent days regarding the practice of publishers selling retailer exclusive variant comic book covers to artists, featuring that artist, to be sold by exclusively by that artist online or at shows. So we got Mike Mayhew to talk through his upcoming creator exclusive variant of Black Cat #1 from Marvel Comics, sold exclusively by Mike Mayhew Studio.
I'm thrilled to participate in celebrating this fan favorite SPIDER-MAN character getting her very own series. BLACK CAT is one of the most alluring and interesting characters in Peter Parker's life, and I think fans have been waiting to see her break out on her own and evolve into something bigger and better.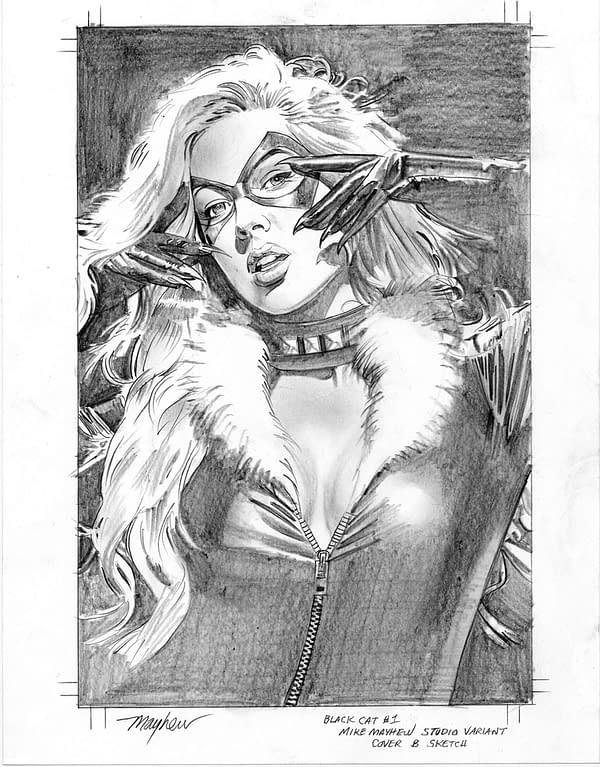 My pursuit was to create an iconic, mysterious image that connected with all the aspects that make Felicia Hardy such a compelling character; timeless beauty, loads of attitude, a dark past, and dubious inner conflict. I couldn't be more excited to represent my vision of this character for fans In the form of this special collectible.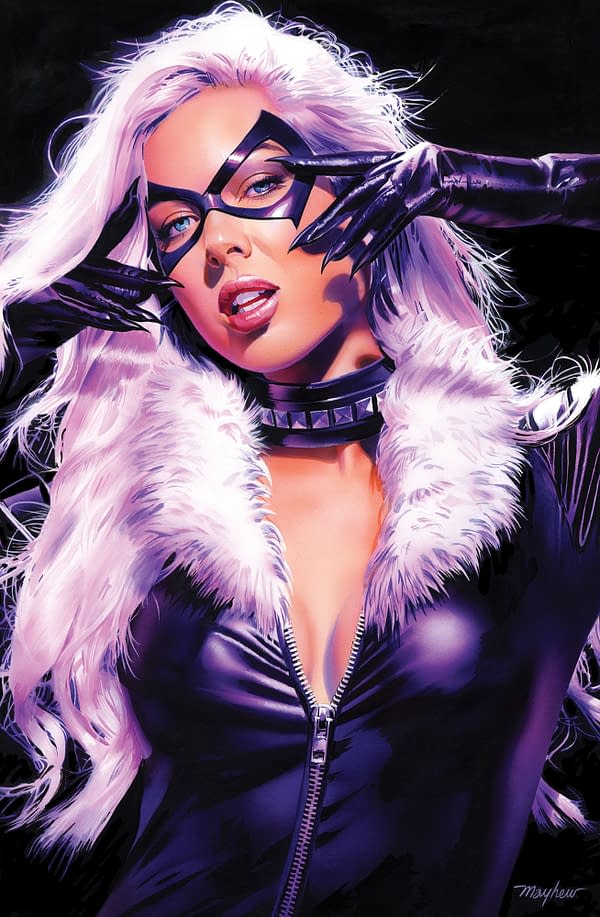 The process of making the art on this project was the same as usual for me. I start with one or two pencil drawings on typing paper, mainly to make sure Marvel editorial is happy with my choices and to make sure I'm allowing for trade dress and other design elements. Then, I do a 50 % size painted prelim in watercolor to figure out my paint palette and establish what colors will work together best. By the time I start working on the full size 11" X 17" painting, I have a lot of info and feedback that sets me up to do my very best work.
BLACK CAT #1 MIKE MAYHEW STUDIO Pre-Ordering starts today at 8am PST/11am EST/4pm BST exclusively at www.mikemayhewstudio.com.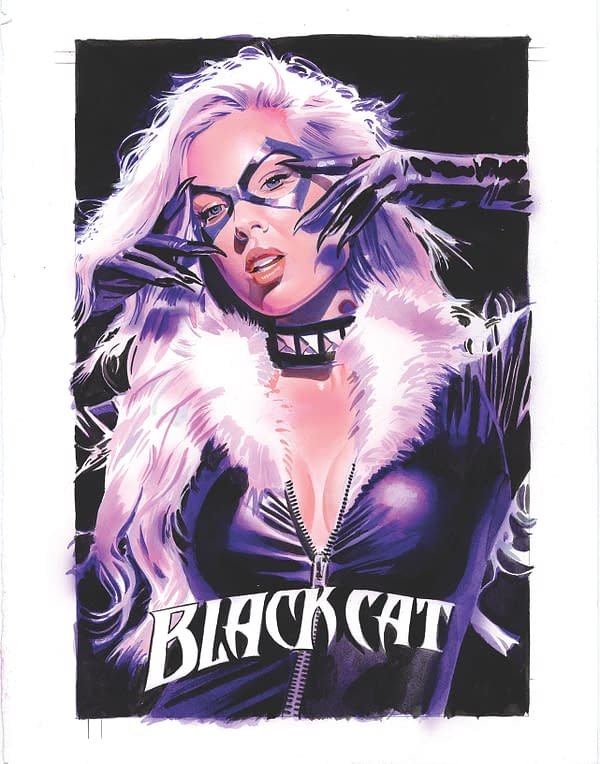 Cover A Raw: $15 Cover A Signed with COA: $25
Cover A & B Raw: $50
Cover A & B Signed with COA: $70
CGC 9.8 Signature Series Cover A: $150
CGC 9.8 Signature Series Cover B: $200
Enjoyed this article? Share it!