Posted in: Comics | Tagged: Cleaver County, Molang, Murder By Mail, source point press
---
Murder By Mail in Source Point Press' June 2023 Solicits
No Rest For The Wicked, Molang, Bad Girl, Zombiecide: Day One, and Murder By Mail part of Source Point Press' June 2023 solicits and solicitations.
---
No Rest For The Wicked gets a new edition from Source Point Press as a result of the film, as well as launches for Molang, Bad Girl, Zombiecide: Day One, and Murder By Mail from Joshua Werner as part of Source Point Press' June 2023 solicits and solicitations.
MURDER BY MAIL #1
WRITTEN and created BY: JOSHUA WERNER
ART BY: JOSHUA WERNER
COVER ART BY: JOSHUA WERNER
You're a Private Investigator working for Illicit Investigations, Inc. in Cleaver County, and your first client just brought you a case you'll never forget… In Murder By Mail, a fully interactive role-playing experience, you are presented with evidence from an unsolved murder case, and through the favors you call in, the interviews you conduct, and your own wits and attention to detail, you can discover the identity of the killer and put the case to rest. Annie Donovan's father has been brutally murdered in a hit-and-run, mere months after the unsolved murder of her mother. Has a killer marked her family for death? Will she be next? Can you navigate the twists and turns of this case and find the true killer?
$4.99 FULL COLOR SADDLESTITCH
32 pages MATURE 6.625" x 10.1875"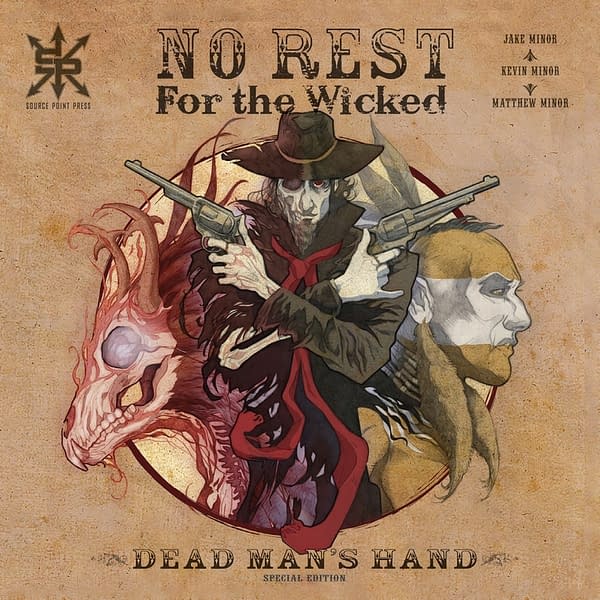 NO REST FOR THE WICKED: DEAD MAN'S HAND SPECIAL EDITION
WRITTEN BY: KEVIN MINOR, MATTHEW MINOR
art BY: JAKE MINOR
Now a major live action film from Lionsgate!
No Rest for the Wicked is back in this Special Edition featuring never-before-seen bonus content! A mysterious cowboy named Reno shows up in the booming silver mining town of Crooked Creek. A card game goes about as badly as it can and Reno runs afoul of the local powers-that-be. Rescued from death in the desert by a local native tribe, for their own purposes, Reno is sent on a mission of vengeance as more than a man, but less than human.
$24.99 FULL COLOR SOFTCOVER
128 PAGES MATURE 8.5" X 8.5"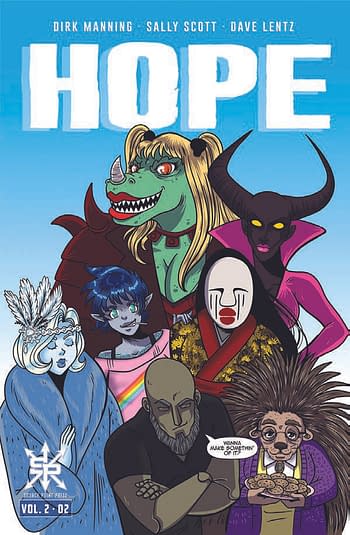 HOPE VOL 2 #2
WRITTEN BY: Dirk Manning
ART BY: sally scott
$4.99 FULL COLOR SADDLESTITCH
32 PAGES MATURE 6.625" X 10.1875"
Don't miss this finale! Erica Cord wasn't expecting mystical worlds and monsters when she came to the Totem forest to look for the Deep Dark. But now, not only are they a part of her reality, she has to accept the fact that she is also one of them. And her only way out of this hell is to trust the very man that put her in this situation. But before she can even consider that she has to face an unwelcome guest…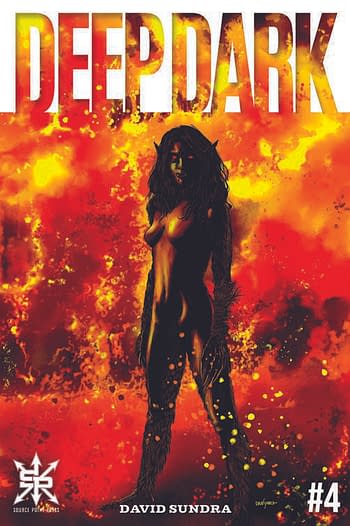 DEEP DARK #4
WRITTEN BY: DAVID SUNDRA
art BY: DAVID SUNDRA
Miss Zero Chill. Codebreaker. Lady Tokyo. Wylde Flower. Maiden Hell. Mr. Metal. Painkiller. These are the Ultras who work for The Final Boss, and they're coming for Hope. Meet the villains. Things only get worse for our hero from here…
BEN MORTARA #4
WRITTEN BY: ARNON Z. SHORR
art BY: KAT BAUMANN
COVER Art BY: OLIVIA ROCK
In the shadow of the Bamiyan cliffs, our hero faces the ultimate test in his final showdown with the Jeyshullah artifact thieves. Will Professor Mortara rescue King Solomon's legendary table? And will his mysterious benefactor really take away Ben's greatest discovery?
$4.99 FULL COLOR SADDLESTITCH
32 PAGES ALL AGES 6.625" X 10.1875"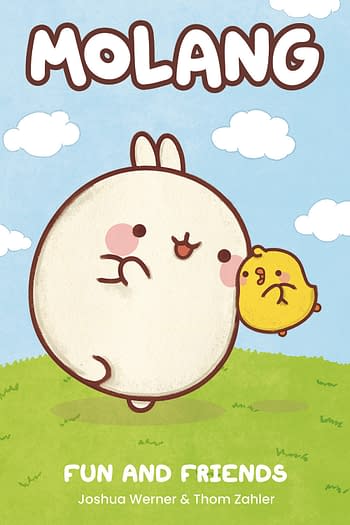 MOLANG: FUN AND FRIENDS
WRITTEN BY: JOSHUA WERNER
art BY: THOM ZAHLER
COVER Art BY: JOSHUA WERNER
Follow Molang and Piu Piu, two best friends, as they head out on adventures and find themselves in
hilarious situations. No matter what problems they face, friendship prevails, and they continue spreading love
and positivity everywhere they go. Molang and Piu Piu's friendship carries them through each season of the
year as they find themselves in unexpected situations, such as being stranded on an island and coming
face-to-face with a yeti! In every situation compassion, respect, and a lot of heart win out, and new friends
are made along the way.
Staying true to the format of the animated series, this graphic novel features non-verbal comic stories by
Joshua Werner and Thom Zahler, filling every page with situational humor and friendship. Additional bonus
content includes mazes and seek-and-finds!
$12.99 FULL COLOR SOFTCOVER
88 PAGES ALL AGES 6" X 9" CONTINUATION OF THE HIT ANIMATED SHOW FEATURED ON NETFLIX ™ AND DISNEY JR™
BAD GIRL PREMIUM ASHCAN
WRITTEN BY: GARRETT GUNN,
ART BY: KIT WALLIS
COVER B ART BY: SVETA SHUBINA
From the pages of Good Boy, Bad Girl follows an excommunicated mercenary who is pulled back into service for one reason: kill Flint Sparx.
$9.99 FULL COLOR SADDLESTITCH
16 PAGES MATURE 6.625" X 10.1875"
FRANKLIN AND GHOST #3
WRITTEN BY: GARRETT GUNN
ART BY: nic touris
COVER A ART BY: kit wallis
COVER B ART BY: CHRIS WILLIAMS
Having temporarily escaped the relentless pursuit of Defilion's Retrieval Bots, Franklin and Ghost are escorted by Delilah to a safe house nearby. However, Delilah wants answers, and she's willing to do anything necessary to get them. Even if she's gotta pry them out of their heads!
$4.99 FULL COLOR SADDLESTITCH
32 PAGES MATURE 6.625" X 10.1875"
THE CURSE OF CLEAVER COUNTY #4
WRITTEN BY: Garrett Gunn
ART BY: Kit Wallis
COVER B ART BY: RYAN G. BROWNE
COVER C ART BY: SVETA SHUBINA
lettered BY: Dave lentz
$4.99 full color SADDLESTITCH
The secret to Port Harlow's curse lives in the mind of Jason Keller; a lobotomized patient at the New Bethlehem Center for Spiritual Restoration. Jenny and her crew pay Keller a visit with hopes that he can remember vital information that will save her and her family's lives.
ZOMBICIDE: DAY ONE #1
WRITTEN BY: LUCA ENOCH,
STEFANO VIETTI
ART BY: ALESSIO MORONI, MARCO ITRI
COVER A ART BY: LUCA BULGHERONI
The dead are returning to life to devour the living! In an instant the world was plunged into chaos. No one could have predicted it. No one except Ned. They thought he was crazy, but now he's vindicated. He has a safe shelter, fully stocked with everything he needs to survive and just waiting to welcome him and his group of friends. That is, if they can even reach it. There's a city full of zombies to cross. Ammo is scarce, supplies too. They must move slowly and silently to avoid notice. But when the horde catches on, they'll have to strike fast and hard if they hope to survive!
$3.99 FULL COLOR SADDLESTITCH
32 PAGES MATURE 6.625" X 10.1875"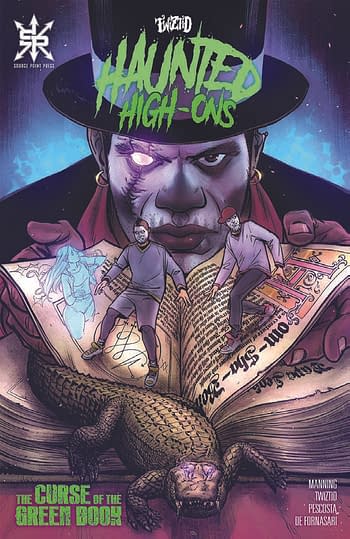 TWIZTID: CURSE OF THE GREEN BOOKVOLUME 2
WRITTEN BY: DIRK MANNING, TWIZTID
ART BY: Marianna Pescosta, Alessandro de Fornasari
COVER ART BY: Marianna Pescosta
Supernatural shenanigans continue in this second volume of the four-time Ringo Award nominated series! Lured to New Orleans under false pretenses, Jamie, Paul, and Felicia find themselves drawn into a battle between the King and Queen of Voodoo for possession of an arcane tome that can destroy the world as we know it!
$19.99 FULL COLOR SOFTCOVER
108 PAGES MATURE 6.625" X 10.1875"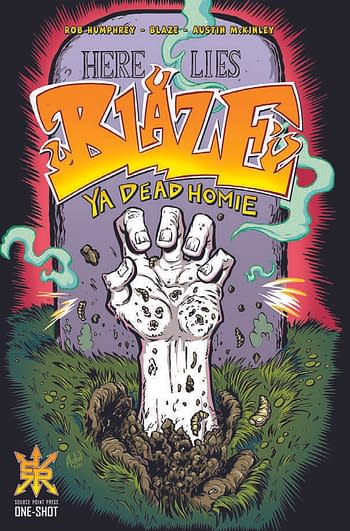 BLAZE: YA DEAD HOMIE ONESHOT
WRITTEN BY: Rob Humphrey
ART BY: Austin McKinley
COVER ART BY: Austin McKinley
Exhumed from the world of TWIZTID HAUNTED HIGHONS – this definitive BLAZE YA DEAD HOMIE origin story cannot be missed! Buried and forgotten for eleven years after being brutally gunned down in the streets, Blaze is awakened from his cold slumber and sets out on a path of revenge! Returning to his old neighborhood, he learns that the only thing that changes in the streets is the date, and that when you're already dead, you may not have anything to lose.
$4.99 FULL COLOR SADDLESTITCH
32 PAGES MATURE 6.625" X 10.1875"
---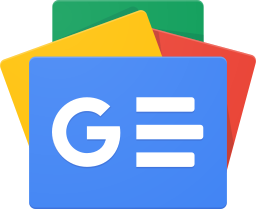 Stay up-to-date and support the site by following Bleeding Cool on Google News today!