New DC Walmart Comics Out – Batman Loves Dinosaurs and Iris West Looks Like Candice Patton
Ian Melton, Senior Walmart Correspondent for Bleeding Cool, writes,
This weekend has brought to Walmarts across the United States the continuing Batman Giant and Superman Giant, now both at #8, and each involving time travel.
In Batman Giant #8, Batman and Green Lantern (Hal Jordan), travel to the past to encounter dinosaurs, leading Bendis to give us the Batman reveal of the year, or the biggest 'well of course', "I love Dinosaurs."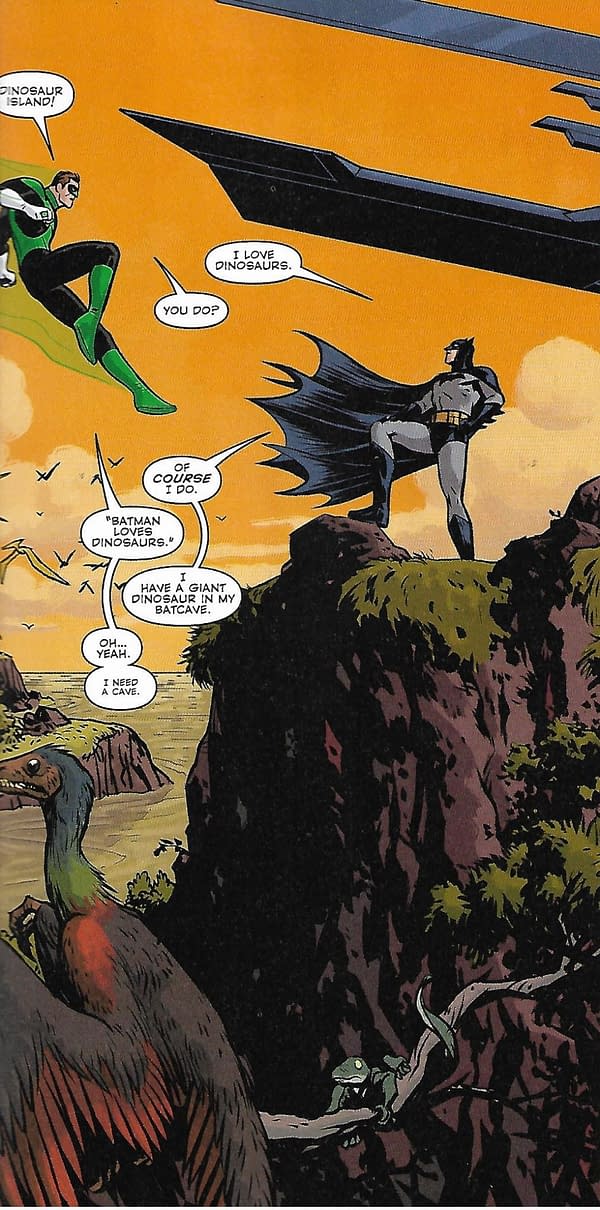 Batman Giant continues reprinting Batman Hush and the New 52 Nightwing series, but replaces Harley Quinn Rebirth with the new 52 Batgirl series by Gail Simone.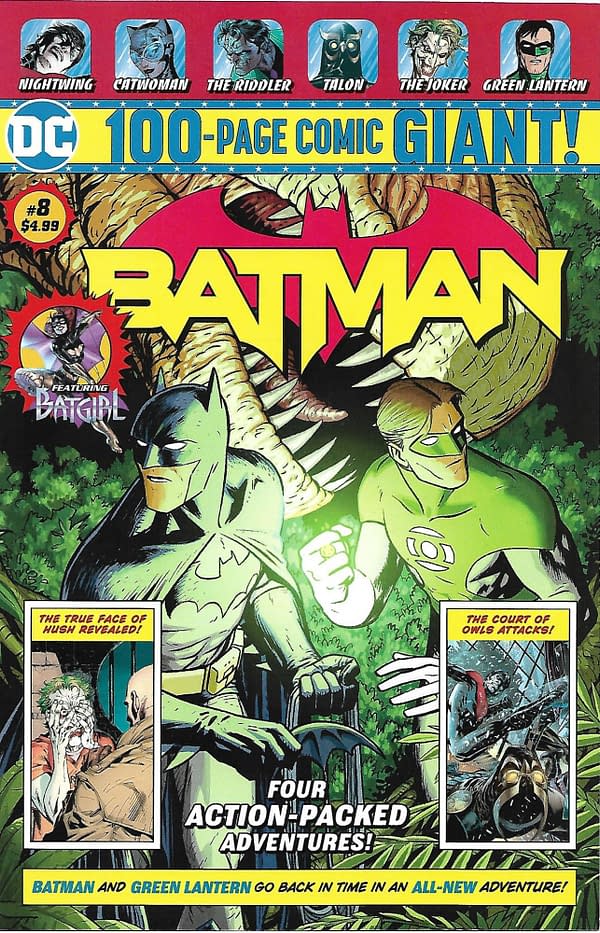 Superman Giant #8 continues Superman's quest to save a little girl, but no more dying Lois Lane, as Andy Kubert gets to channel his father and draw Superman traveling back to World War 2 to team up with Sgt. Rock. The rest of the issue continues the same reprints getting to the Superman/Batman Michael Turner arc re-introducing Supergirl, Geoff Johns' first Green Lantern volume, and the Terrifics.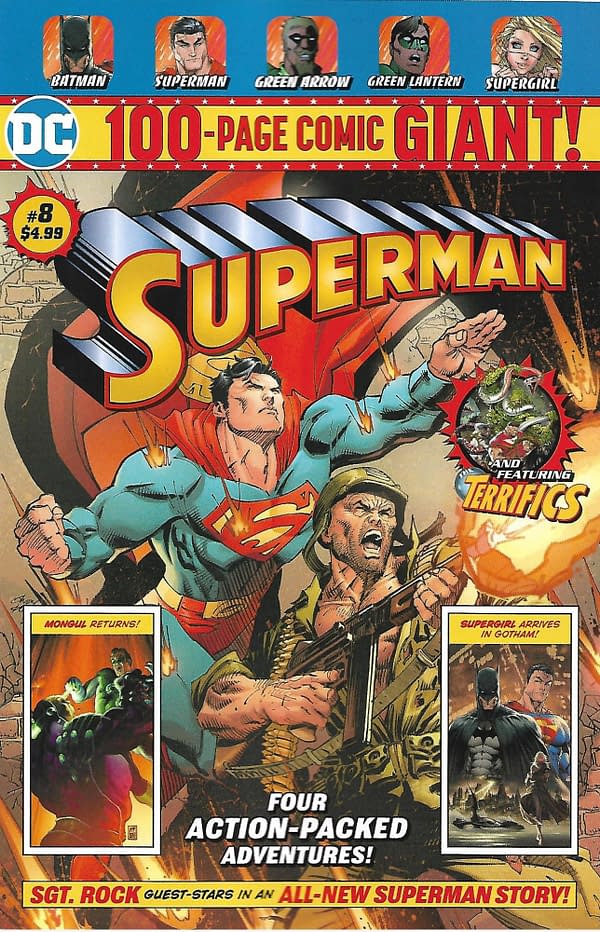 The rest of the Giants released this month are all new #1's and seem to have more copies in stock at Walmart than the continuing Superman and Batman Giants. Flash gets a Giant series with Gail Simone and Clayton Henry (who also provides the cover) launching the Flash in a new adventure which seems to be set in its own continuity as Barry Allen meets Iris West for the first time (again), sporting a look very similar to actress Candice Patton from the current CW Flash TV series.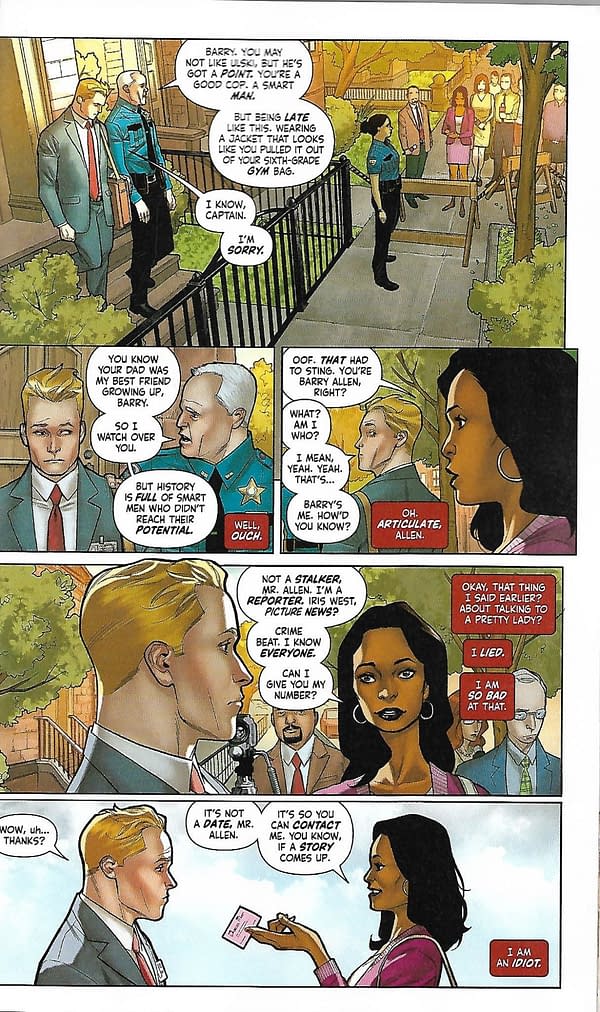 Being a new series two new series reprint series are introduced, the Adam Strange mini-series from 2004, and from the new 52 Justice League series the first two parts of the Shazam! serial that leads to the new Shazam! series. Also the new 52 Flash series reprints continue with issue #8.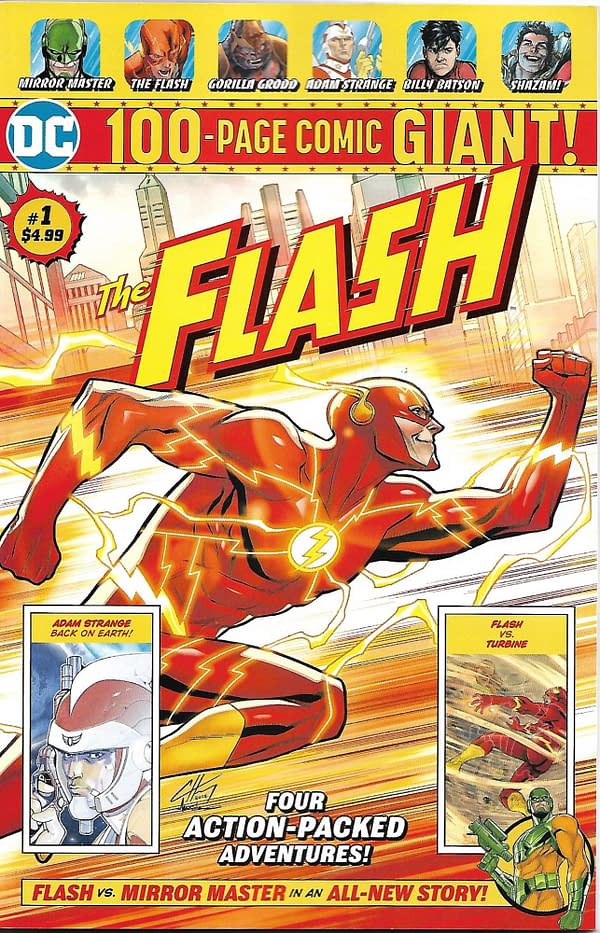 Next Swamp Thing gets a Giant #1 (in a time where he doesn't have a monthly book) as Tim Seeley and Mike Perkins bring us a new Swamp Thing adventure playing off his New 52 origin (with Alec Holland as Swamp Thing) and brings us Swamp Thing teaming up with his new companion Briar against the new villain Char Man. This new series features the most new reprints as all the reprints begin with this issue and are not carried over from any other Giant series, with New 52 Swamp Thing, New 52 Animal Man, and Shadowpact. Sadly Mike Perkins does not get to do the cover for this issue as Greg Capullo is on cover duty.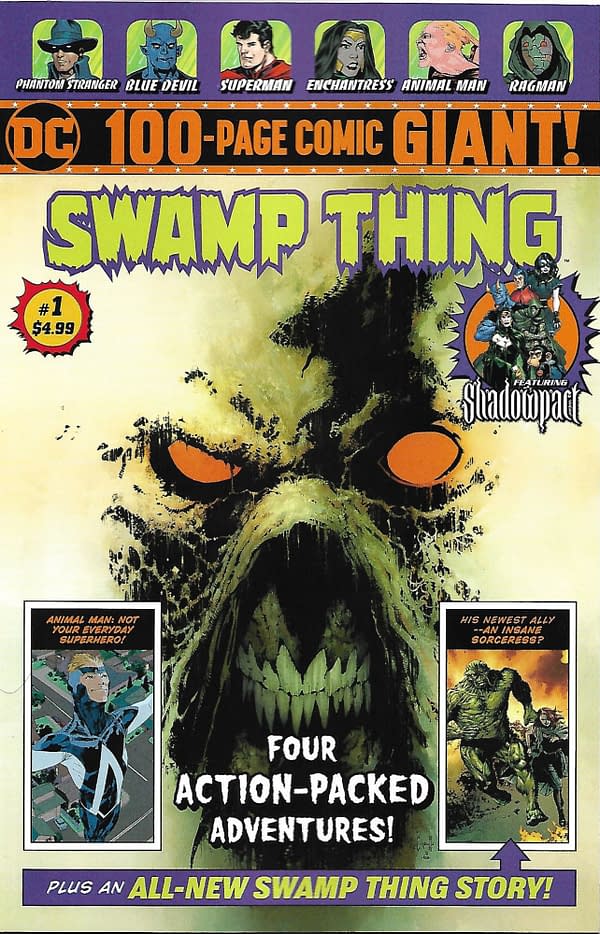 Teen Titans Giant is relaunched as Titans #1 and continues this pre-Flashpoint(?) Teen Titans tale as Mento returns and uses Hawk and Dove against the Teen Titans. Geoff Johns' Teen Titans, Super-Sons, and Sideways continue reprints from the Teen Titans Giant series.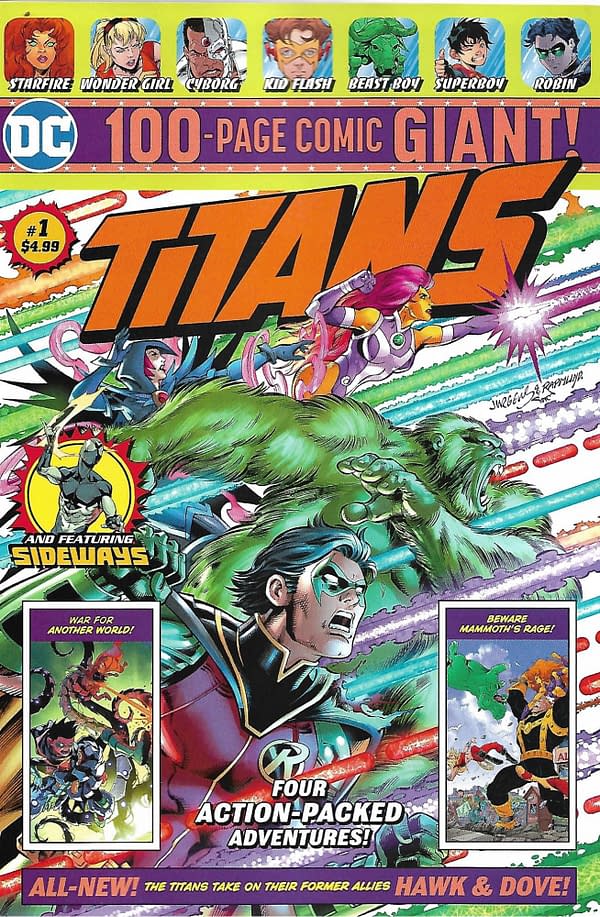 And finally, Wonder Woman gets her own Giant series, continuing her story from the Justice League Giant series and also has Jonah Hex (popular guy…). This series continues all the Justice League Giant reprints, New 52 Justice League and New 52 Aquaman, except Flash which is replaced by Wonder Woman Volume 3 #1 reprinted from 2006.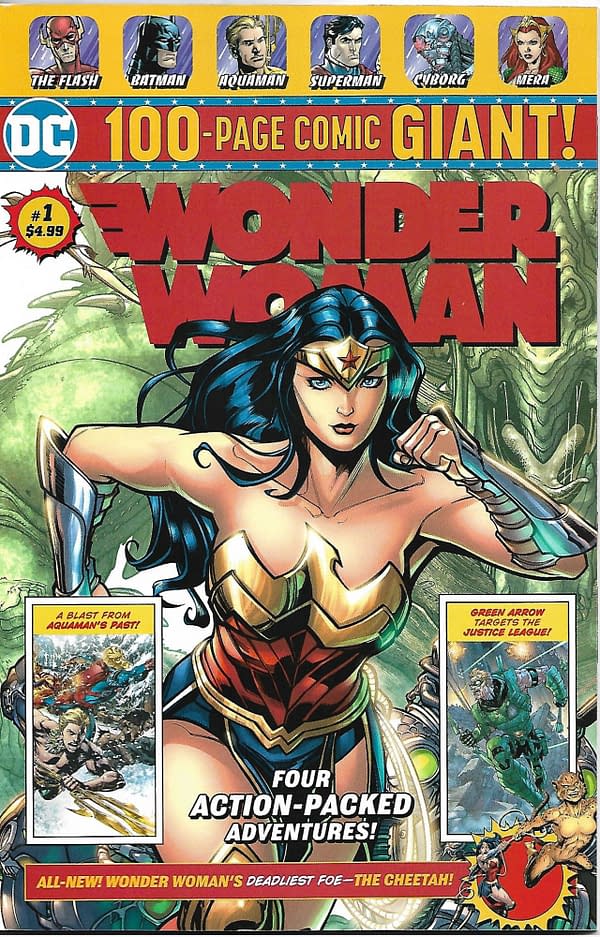 And that's all for this month… did you get your copies?
---
---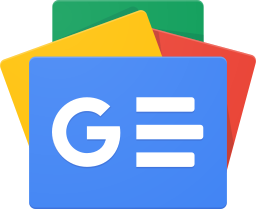 Stay up-to-date and support the site by following Bleeding Cool on Google News today!