Niki Smith is a comic book writer and artist who grew up in Kansas and now lives in Munich with her wife. She has created comics for DC Comics and The Nib, while her debut graphic novel, Crossplay from Iron Circus was a Lambda Literary Award nominee. This year saw the publication of her graphic novel The Deep & Dark Blue from Little, Brown Books for Young Readers, though her tour to accompany it had to be cancelled due to the coronavirus pandemic. And it's Little, Brown who will be publishing her upcoming middle-grade graphic novel The Golden Hour, acquired by Rachel Poloski.
After witnessing a violent attack at school, Manuel struggles with anxiety but his cell phone camera helps him find anchors when he dissociates, and an unexpected friendship opens up new possibilities.
The Golden Hour is scheduled to be published in the autumn of next year. Niki Smith's agent Charlie Olsen at InkWell Management negotiated the deal for world rights.
Last year, Little, Brown had directive to expand their graphic novel list for years going ahead, and appointed Andrea Colvin, formerly of Lion Forge as editorial director, Graphic Publishing to do just that. Publishing new fiction and nonfiction graphic novels for a range of ages, from early readers to young adults. Little, Brown has been doubling-to-tripling their comic book publishing line each scheduled year since then, with Suggs one of a number of beneficiaries of this publishing plan. It's another sign of major growth in the graphic novel market in bookstores, libraries and book fairs, as well as the greater range in content and comic book styles being published. It's a long way until the USA gets to the kind of breadth and depth enjoyed by Japan, Korea or France but it is one of a number of major moves in that direction.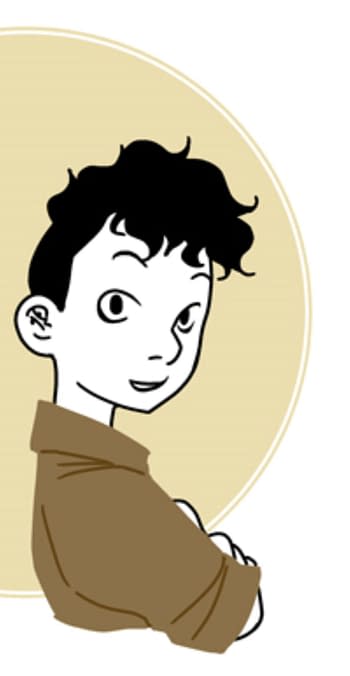 Enjoyed this article? Share it!