Last week, Marvel Studios changed the date of the release of the Avengers: Infinity War movie from Star Wars Day, May the 4th to April the 27th. Just a week, but enough to cause chaos amongst those who had already planned their schedule. And since Marvel Comics and Marvel Studios hardly speak (apart from when Will Pilgrim writes Prelude comics) a lot of shuffling had to be done.
The first of such shuffles is that the collection of some of those Prelude comics, Marvel's Avengers: Infinity War Prelude, collecting the Marvel Comics/Marvel Studios collaboration comic that adapts previous movies and creates new scenes and stories canon to the MCU has also had its date changed – by two whole weeks.
Previously scheduled for the 4th April, it will now be out on the 21st of March.
One might expect a few other scheduled comics to be shuffling up as well, where possible.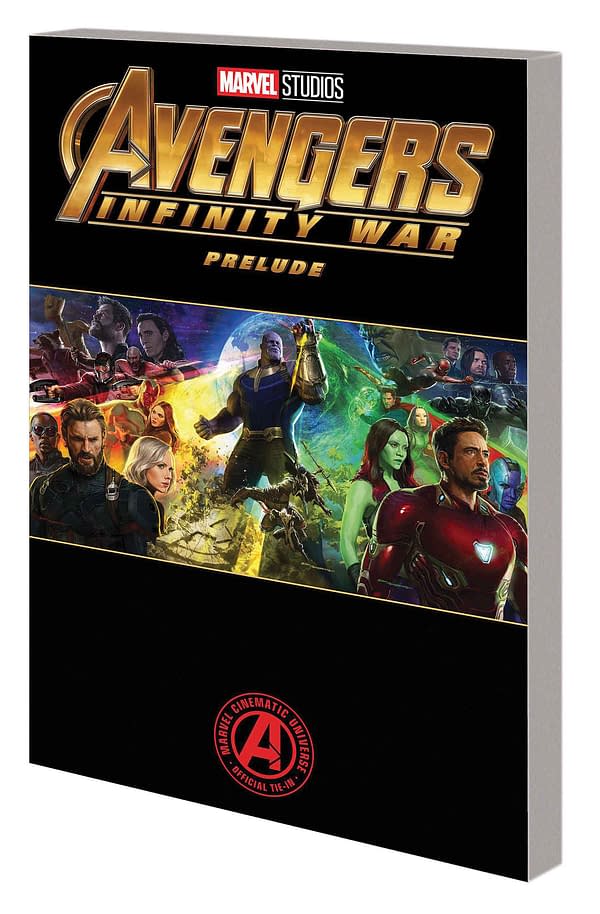 MARVELS AVENGERS INFINITY WAR PRELUDE TP
(W) Will Pilgrim, Jonathan Hickman, Jim Starlin (A) Tigh Walker, Jim Cheung, Ron Lim
When a terrorist puts the Avengers at odds, Captain America and the Winter Soldier go rogue to find him – but Iron Man isn't far behind. Will the Avengers survive the fallout? Then, find out where Captain America, Falcon and Black Widow are headed next – because the world needs heroes, whether it wants them or not. Get a sneak peek at Tony Stark's brand-new armor! Get ready for 2018's biggest blockbuster with this special prelude! Plus, with the Avengers distracted, see Thanos seize his opportunity to strike at Earth in the first chapter of Jonathan Hickman's epic Infinity! Delve into the Mad Titan's past as he joins himself on a time-bending journey of discovery – one that sets the stage for his next cosmic odyssey! Collecting MARVEL'S AVENGERS: INFINITY WAR PRELUDE #1-2, INFINITY #1 and THANOS ANNUAL #1.
Rated TIn Shops: Mar 21, 2018
SRP: $15.99
Enjoyed this article? Share it!