Marvel's August solicits revealed some big news for Exiles fans. The original team is returning to the book, and Blink appears to be caught in the middle! Will the original Exiles, including Sabretooth, Morph, and Nocturne, become permanent fixtures in the book? We recently saw Morph appear briefly in Exiles #2 as some sort of phantom, with Blink promising to save him and the other original Exiles. That story happens in Exiles #7.
Before that, however, Exiles #6 will introduce a version of the Black Panther from the Wild West, as well as a Western Magneto and the Brotherhood of Evil Mutants. Quicksilver and the Scarlet Witch are there — what's their parental origin retcon status in this dimension?!
Check out the solicits below for both issues.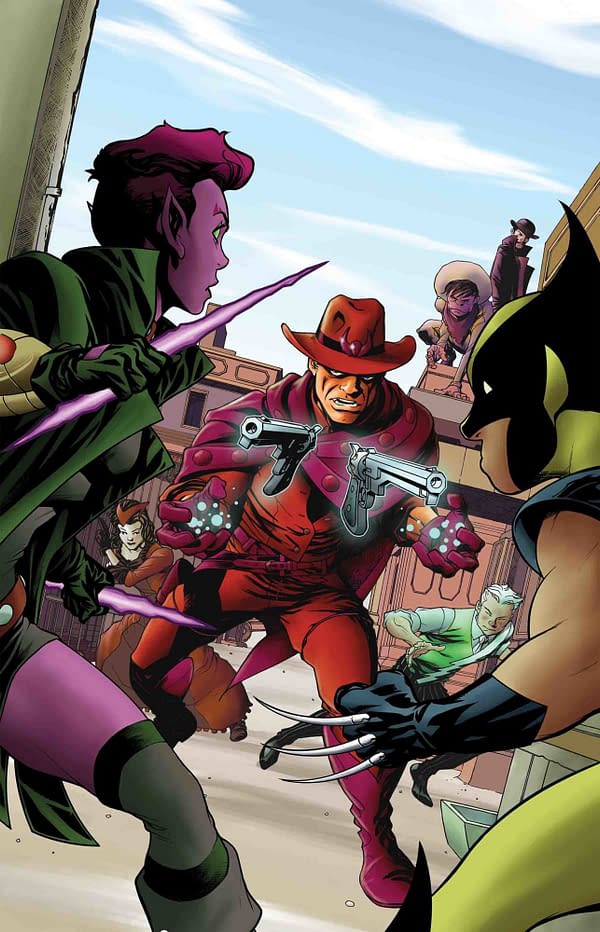 EXILES #6
SALADIN AHMED (w)
ROD REIS (A)
Cover by MIKE MCKONE
MEET THE BLACK PANTHER OF THE WILD WEST!
The Exiles land in the Old West! A dusty town of innocents is under the thrall of the Brotherhood of Evil Mutants — including their sharpshooting leader, Magneto! But this town ain't big enough for all those mutants, and the Exiles aren't about to let the Brotherhood get their way. Saddle up for a wild ride with guest artist Rod Reis!
32 PGS./Rated T+ …$3.99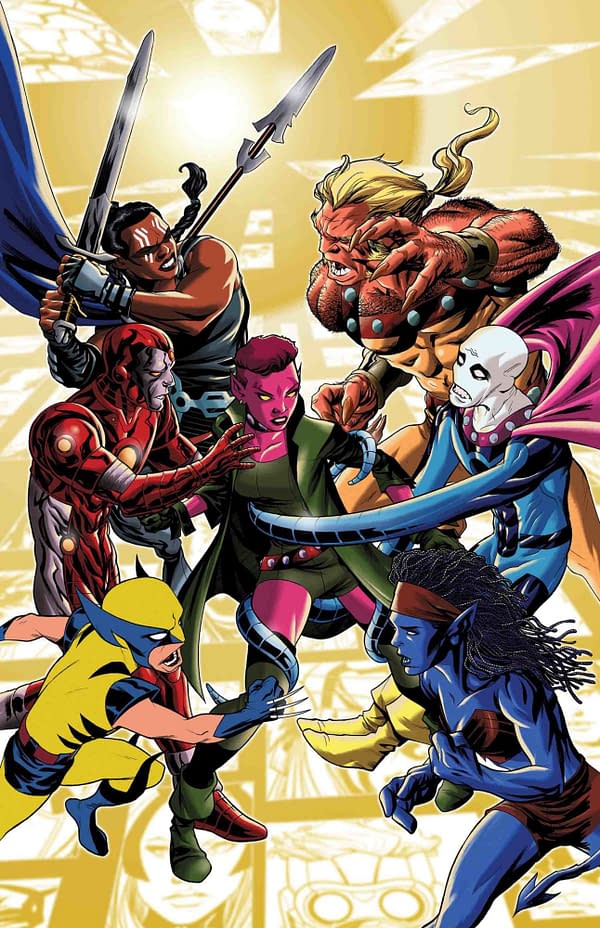 EXILES #7
SALADIN AHMED (w) • ROD REIS (A)
Cover by MIKE MCKONE
Blink's original time-traveling companions make an appearance, including fan-favorites Sabretooth, Morph and Nocturne! And they're just in time for a showdown with the gunslinging Brotherhood of Evil Mutants! But what does that mean for Blink and her NEW family of Exiles? And the Exiles aren't the only familiar faces in town. They call him "King," and you do not want to find yourself in his Vibranium crosshairs. Who is the Black Panther of the Wild West – and what does he want with the Exiles?!
32 PGS./Rated T+ …$3.99
Enjoyed this article? Share it!