So Who Was Penny Cobblepot Then? (Batman #58 Spoilers)
In Batman #58 by Tom King, Mikel Janin and Jordie Bellaire, the Penguin has an issue. That might turn the very plot against Batman. As he in informed about the death of Penny.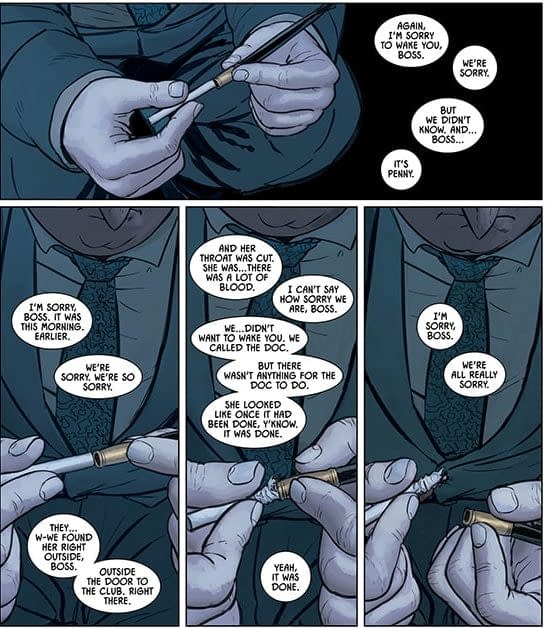 Penny who? The Penguin had a secretary briefly in TV series Gotham called Penny… but she didn't last long. And on his leaving Arkham Asylum, this is the only thing on his mind.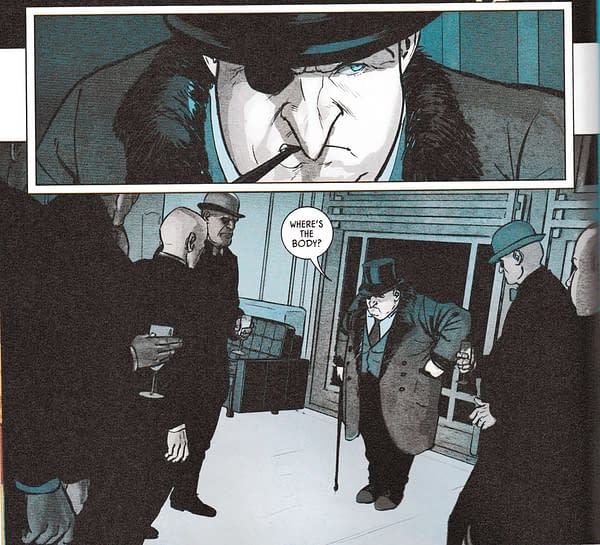 And she clearly means a great deal.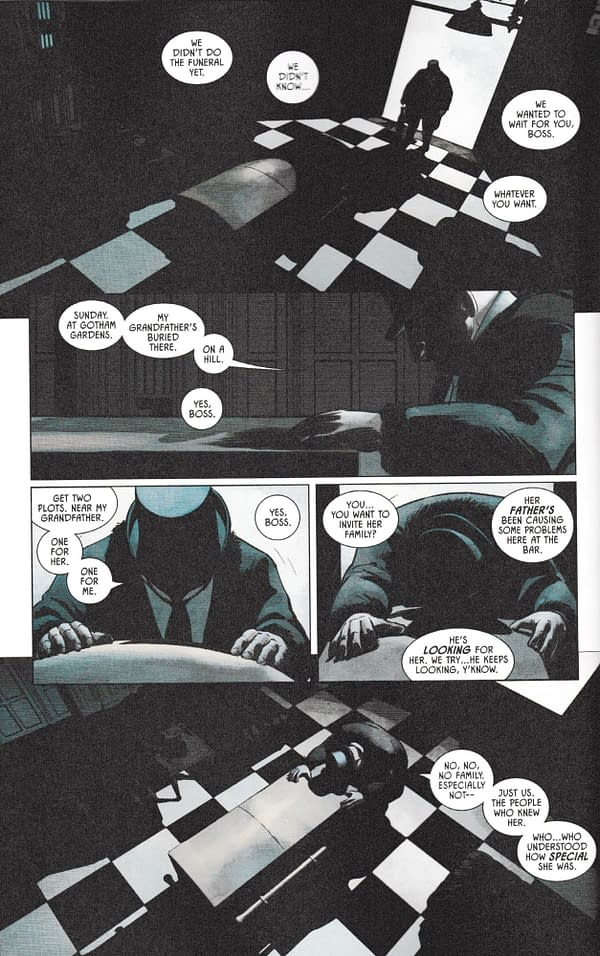 Penny has a family. That is not the Penguin's family.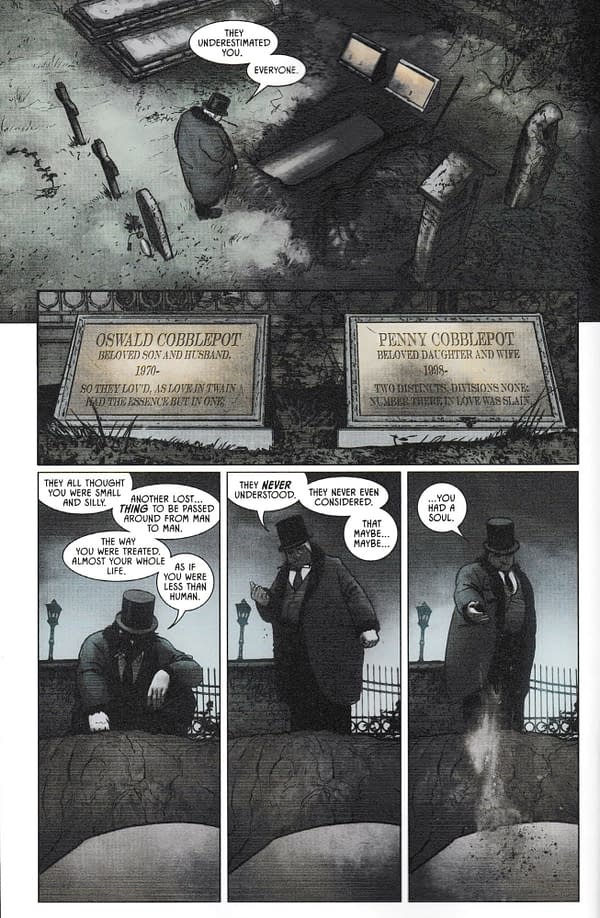 Penny Cobblepot – the only explanation is that Penny is – or was – his wife? Or a daughter? This is the first we have learned of this. We know that Penguin had a son to Christy, who worked at one of his nightclubs. But have we ever seen Penny before?
There have been Penny and Penelope Cobblepots mentioned before as his daughter – but only in fanfiction that I can see. Could this be fannon becoming canon? What is the Batman's involvement? And how will this affect the Penguin's arrangements with Bane?
But we also have dates. The Penguin is 48 this year. And Penny was 20.
Uh oh. Just done a google. Guess what live for up to twenty years?
Penguins.
BATMAN #58
(W) Tom King (A/CA) Mikel Janin
The Dark Knight waddles into a turf war with the Penguin! Still reeling from the attacks on his Bat-Family and reputation, the Caped Crusader looks to track down the mysterious operator lurking behind the scenes in Gotham City. As the hunt rages on, Batman runs "a fowl" of Oswald Cobblepot. But the Penguin is on Batman's side for once, and the crime boss sees dangerous things on the horizon. How can he convince the Caped Crusader he's on the level?In Shops: Nov 07, 2018
SRP: $3.99