What the Dog Knows: An Engrossing Study of Cadaver Dogs [Book Review]
[rwp-review-recap id="0"]
What the Dog Knows by Cat Warren is an excellent tale of working dogs — and of cadaver dogs in the United States in particular. Cadaver dogs, unlike most search and rescue dogs, are trained to find the remains of humans. These can be lost people on hikes, missing persons, parts of criminal cases, or so many others, and the skill dogs have with this task — to the point of being able to find ancient graves — is phenomenal.
The book follows the training of the author's dog in this task, along with the history of using dogs to find the missing, accompanied by the harrowing statistics of those missing in the U.S. At times gruesome, at others amazing, this is an in-depth look at what scent dogs can do and how they have been used to bring people back home one last time over the years.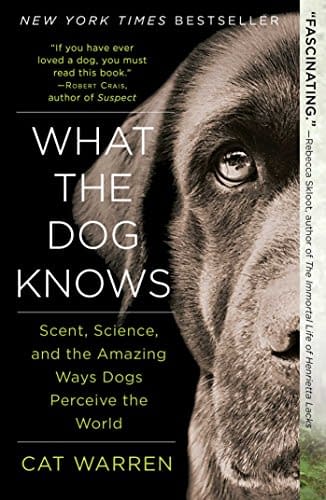 The book is thick and contains some photographs of dogs, but the photos are accents to the work, not the focus. This is not a training manual; instead, it's an in-depth exploration made for the average person who wants to know how scent dogs work and how the new work of cadaver dog training has helped many people. It was a long, inspiring read — and hopefully will inspire a new generation of dog trainers to help find the missing.
This book is 343 pages and takes about five hours to read. Because of the topic of the book — missing people, and dogs that find corpses — some people may be a bit grossed out, and others may find the depth of information a bit daunting, especially toward the end. If you've ever wanted to know how scent dogs work to bring home missing loved ones, this is the book for you.
[rwp-review-ratings id="0"]
[rwp-review-form id="0"]