[REVIEW] Fallout 76 Glitch Makes My Clothes Fall Off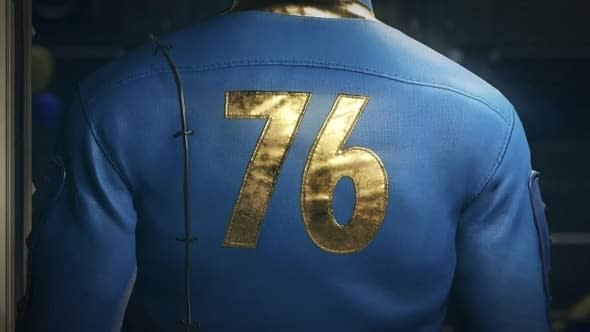 [rwp-review-recap id="0"]
I've been waiting for Fallout 76 to arrive, downloaded it to my trusty PC, and have been enjoying playing it the past few days. It was a bit of a long download; my folder clocks in at 49.4 gigs at the time of writing. I thought for sure the negative reviews were overrated, and what fallout launch in the past 10 years hasn't been buggy?
My first impressions were of a lushly rendered environment. Haunting, faltering and forgotten buildings, subtle music and a keen sense of desolation. Day or night, wandering the game gives you a sense of feeling deeply alone. The players you meet are few and far between, and while the vast majority of them I have found to be friendly and courteous, it's a far cry from the massive swaths of players you'll find in other MMOs. The progression system, while new, seemed to try to catch onto the current fad of card games, but with few folks in-world to trade perk cards with, it feels like a flat gimmick.
As I progressed -killing enemies from the familiar radroaches and molerats, supermutants and feral ghouls to the new scorched and hosts of cryptid-based monsters, the fun of wandering started to fade. The game crashed a fair amount for me -not as bad as New Vegas did- but still enough to be noticable. Sometimes the game's collision mechanics didn't quite work, leading to incidents that made me feel like my character was stuck in a francis bacon painting. Camps constructed have tended to vanish the next time one logs in, leading to feelings of frustration, and claiming workshops has the same ephemeral feeling- fight off waves of monsters, only to have your work vanish when you have to log out. And then there was my clothing vanishing when the server would crash.
As others have reported, the game's got plenty of bugs, but there's no big story, nothing immediate, to make you feel like you have to keep coming back, once you've followed the Overseer's quest. Listening to rambling audio about folks that have been dead for ages gets old fast.
Overall, as others have reported, it feels more like a beta game, with a lot of work left to be done. Hopefully as time progresses, it'll become more engaging and rewarding, and my clothing won't keep disapearing.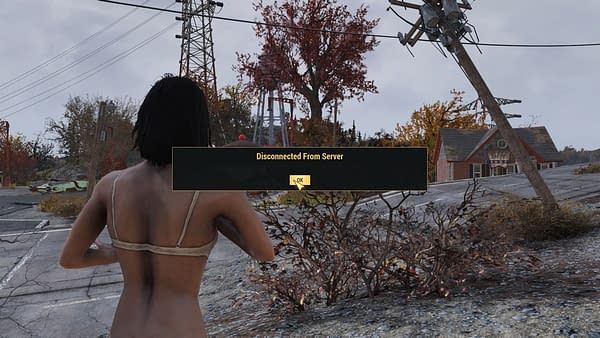 [rwp-review-ratings id="0"]
[rwp-review-form id="0"]