Posted in: Comics, Recent Updates | Tagged: amazing spider-man, Comics, dan slott, mark waid
---
Dan Slott Receives Death Threats Over Spider-Man Plotline.
When Dan Slott announced the current Spider-Man plot, he noted that on publication he would probably have to get off the internet and go into hiding.
He probably didn't reckon that the internet just wouldn't let him. Especially when he started posting favour of gun control as well.
His Twitter profile reads;
Death threats and threats of violence are
being reported. Insults and vulgarity are being blocked. Not
criticism. Please be civil. Thank you.
And has recently tweeted;
Nothing brightens the holidays like reading someone wants to find you & "shove a pencil" in your eye. Can't wait for my Dec 27th signing! :)

FYI. Death threats and threats of violence are being reported. Please use social media responsibly. Thank you.

I'm blocking rudeness and vulgarity. Instantly. Not criticism. Feel free to be critical if you can keep it civil. Thank you.

Thanks. I know who you are. I have a screen cap. You live in the US. That's illegal and NOT covered under free speech. Expect legal action.

No. Not rattled at all. I'm middle aged and out of shape. I can't take someone in a fight. But I CAN sue them. Till it hurts. So worth it.
---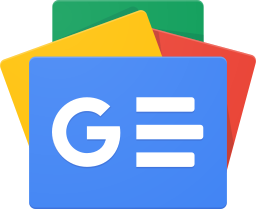 Stay up-to-date and support the site by following Bleeding Cool on Google News today!