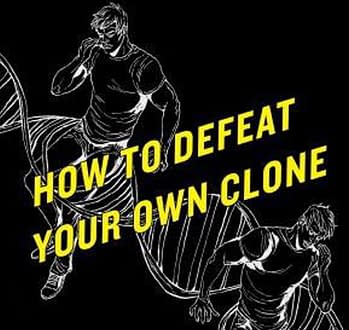 Thank the blazes for that, my clone's been stabbing me in the head with an egg whisk for three days now and I don't have the patience to stop and read one of those book things. If you've not read Kyle Kurpinski and Terry D. Johnson's treatise How To Defeat Your Own Clone (And Other Tips For Surviving The Biotech Revolution), you've probably guessed that it rests within the genre of manuals designed to deal with problems that movies have taught us are just around the corner of human evolution. The most popular of these is surely The Zombie Survival Guide, which is currently in development for release on the big screen, and it seems that How To Defeat Your Own Clone may follow suit.
According to Deadline, Dimension Films have just acquired the rights to the film based on the feature treatment by Ed Ricourt, who is also set to write the script. Ellen Goldsmith-Vein and Eric Robinson of The Gotham Group are producing, Gotham's Peter McHugh is exec producing and Matthew Stein and Matthew Singer are overseeing for Dimension. Here's what Bob Weinstein had to say:
"I'm excited to be working with Gotham and Ed Ricourt and feel this story has a fun and unique take on cloning that will be an entertaining movie for audiences."
Obviously a bit of rewrite will be involved, since the book is a how-to manual and doesn't have characters, plot or girls in bikinis, so the film version will instead focus on one man's fight to overturn his clone-dominated society. Let's hope they keep the spirit of the book at least and form the story around certain 'rules' á la Zombieland.
Enjoyed this article? Share it!