Is This The Return Of Daniel Way And Clayton Crain's Ant Man MAX? (UPDATE)
It was solicited for 2003 and 2004. An Ant Man Mature Readers six issue mini-series by Daniel Way and Clayton Crain. You can see the solicitations here, still on the Marvel website.
And then…nothing. The book was "indefinitely delayed"
In an old interview with The Pulse, Daniel Way declared that he didn't care about Ant Man and hadn't read any Ant Man comics previously. It didn't go down well, and some people believe that the two events were linked.
But his was also at a time when a Nick Fury comic book series by Garth Ennis had scotched a George Clooney Nick Fury movie when his people read it, and Avi Arad on the West Coast caused Marvel Publishing on the East Coast to amend some of their publishing practices. Ant Man was meant to be especially raunchy and they were trying to sell the character as a movie. They also lost a Daniel Way Deathlok series for similarly rumoured reasons.
But in today's Axel Alonso Q&A, when talking about the possibility of more Ant Man in 2012, the site featured art supplied by Marvel… two covers by Clayton Crain, previously associated with the mini-series.
Have they just found a new home for those covers? Or will Marvel finally publish the raunchy Daniel Way Ant Man?
UPDATE: Thanks to the forum for this blast from the past;
The Pulse: "What inspired your upcoming Ant Man Marvel Max series?"

Daniel Way: "Axel asked me to write an Ant-Man Marvel Max series."

The Pulse: "Hank Pym in the Ultimates universe seems a little 'Max' but the mainstream universe Hank Pym has never seemed that cutting edge or mature – at least before the Avengers 71 issue – so why was this Ant Man (as opposed to Scott Lange ) chosen for the Max series?"

Daniel Way: "I don't know (just like I don't know about this 'Avengers 71' thing). Marvel sent me this big book of old Ant-Man stories and said 'go.' I flipped through it–sometimes he got really small, sometimes he got really big … I didn't know what the fuck was going on. So I just read the first 6 or 8 pages of the first story, got it and went off."

The Pulse: "What do you view as Hank's greatest assets?"

Way: "Well … he can make himself really small. That's what we call his 'power'."

The Pulse: "What do you view as his greatest weaknesses?"

Way: "Insecurity. Egomania. Totally gay outfit."

The Pulse: "What are your goals with this series?"

Way: "Midget prostitute in a plush kangaroo costume."

The Pulse: "What are some of the elements that will make this comic have to be for Mature readers?"

Way: "The butt-fucking, mostly."
---
---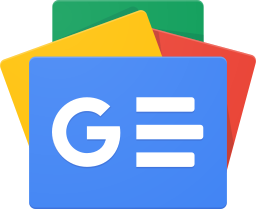 Stay up-to-date and support the site by following Bleeding Cool on Google News today!