Preview Imperial #2 From Man Of Action At Image
On September 10th, Imperial #2 arrives from the Man of Action imprint at Image Comics, written by Steven T. Seagle, who also does the logo and design work, with pencilling and inking by Mark Dos Santos, lettering by Thomas Mauer, and colors by Brad Simpson.
They describe Issue #2 thus:
ALL TREMBLE BEFORE THE EVIL THAT IS METERAX AND HIS… ah, you know what? Who gives a damn? Mark's wedding to Katie is looming and he still hasn't learned how to fly or gotten a superhero costume yet. But it's Imperial who gets a lesson when Mark teaches him how to make s'mores: Jab it–Heat it–Stack it–Squish it. Now that's worth saving the world for.
And here's our preview of Issue #2 of Imperial courtesy of Man of Action:
About Man of Action Entertainment and Steven T.Seagle:
Man of Action Entertainment, the bi-coastal creative studio started in 2000, created the megahit Ben 10 and Generator Rex for Cartoon Network. Man of Action, a writers collective, is co-executive producer and writer for Marvel's Ultimate Spider-Man and executive producer/writer for Marvel's Avengers Assemble on Disney XD. Man of Action Entertainment consists of creators Joe Casey, Joe Kelly, Duncan Rouleau and Steven T. Seagle. Disney/Marvel's upcoming feature Big Hero 6 utilized the characters and team created by Man of Action's Duncan Rouleau and Steven T. Seagle and they are credited accordingly in the opening titles.
The quartet collectively worked on the largest franchise characters in comics from Superman to X-Men before refocusing on creating their own original worlds/characters for their original comic books and graphic novels published through their Man of Action imprint at Image Comics. In comics, Seagle is best known for his semi-autobiographical graphic novel it's a bird… and House of Secrets, both from DC Comics/Vertigo, Genius from 1:2 — which USA Today named one of the best graphic novels of 2013, and The Red Diary/The RE[a]D Diary flip book, the Eisner-nominated noir thriller KAFKA (now in development for television), and the kid-friendly books Batula and Frankie Stein, all from the Man of Action imprint at Image Comics. His new comic book series, Imperial, launches in August.
If you want to know more about Man of Action, you can follow them at their not-so-secret headquarters on the Web, on Facebook, and on Twitter as well as e-mail at: @StevenTSeagle.
---
---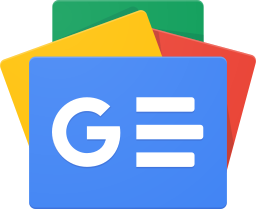 Stay up-to-date and support the site by following Bleeding Cool on Google News today!