Speculation Corner: Outcast By Kirkman And Azaceta #1 It may have outsold The Walking Dead. But clearly there were not enough copies of Outcast #1 ordered by retailers. Sorry, I mean Outcast By Kirkman And Azaceta #1, Valiant Entertainment have the successfully defended trademark to Outcast, as Boom also knows.
Which is why copies have now sold for up to $15. Or ten for $100. Basically if you bought a copy as I did on Wednesday, there appears to be about $10 profit to be made right now… to spend on three or so comics.
A 9.8 CGC slabbed copy of Walking Dead #127 with the Outcast preview in the back has sold for $222.50.
So why all the palaver?
Well it's a comic that is both both creepy and freaky, that plays the long game on characters and burrows into the head rather splendidly. Especially when it kids to play the part of the narrator from time to time, spelling out the characteristics of the lead. Both possessed… And unpossessed. Which I really like. And it also has a soupcon of fellow Image comic Nailbiter…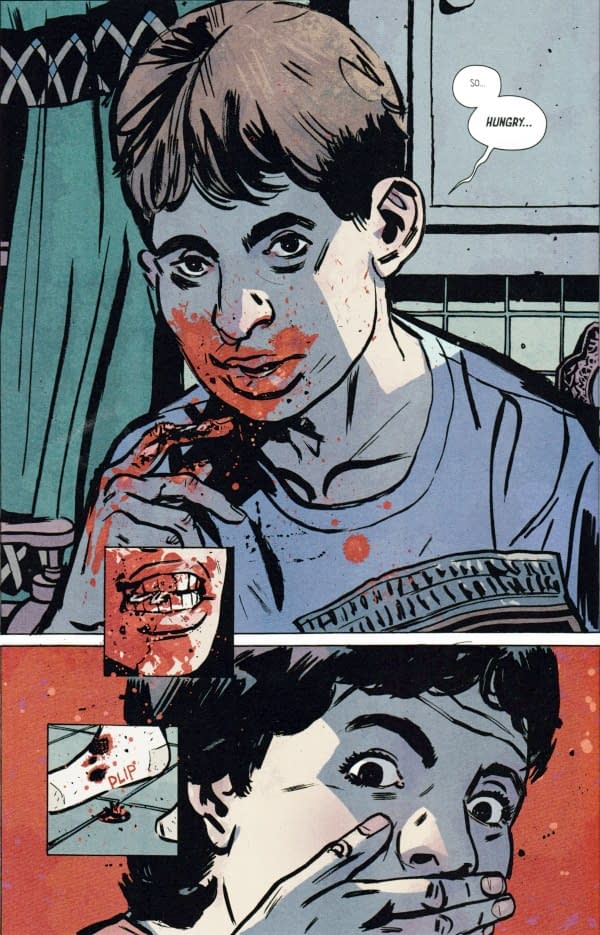 But mostly… it's been signed up for a TV show. And we know what happened to the last Robert Kirkman comic to get made for the small screen.
So people are jumping on early. Not wanting to be the Outcast….