Posted in: Comics, Recent Updates | Tagged: Alex Reis, Boundead #1, Chuck Amadori, Comics, ComiXology Submit, entertainment, indie Comics, Kevin L. Kuder, Mel Rubi, Nimesh Morarji, Psychonaut #1
---
Spotlight on ComiXology Submit – Boundead, Psychonaut, And Snake
By Patrick McAleer Boundead #1 originally started life as an unsuccessful Kickstarter project from Mel Rubi and with the first issue released on Comixology's Submit platform this week, it's easy understand the confidence of those who who backed the project. First and foremost, this is a gorgeous book, which is a strange thing to say perhaps, given the dark and macabre nature of the world Rubi places his tale in. Set a millennia after 'Judgement Day' that extinguished most of humanity, with the dead risen, Boundead charts the exploits of one Ayr Slash, a lady tasked by a mysterious race of beings as their weapon of vengeance against those deserving of it.
I really can't impress upon you enough just how amazing the artwork is here. With pencils and colours by Rubi himself, there are some truly jaw-dropping panels here. The colours in particular lend a beautifully ethereal feel to the world Rubi has created. You definitely get the sense that the idea for Boundead is one which has been percolating in Rubi's head for quite a few years. This is big universe-building stuff with a brilliantly realized female lead. It is indeed rare to find such exquisite storytelling without the stamp of one of the big publishers attached.
It's just a shame that this wasn't released a week earlier, it makes perfect Halloween reading and really does reward the right atmosphere. If you're going to read it, do yourself a favour and leave it until late at night and with the minimum amount of light necessary. Psychonaut #1 treads the well-worn path of a human space explorer trapped on an alien planet. Written and drawn by Kevin L. Kuder, this first issue is an enjoyable romp in the vein of Edgar Rice Burrough's Warlord of Mars series. Delivered in an effective monochrome format, this is one of those titles that would probably lose part of it's charm if it incorporated colour. Kuder has a very creative mind when it comes to the weird and wonderful beings he populates this alien world with. The black and white format coupled with the imaginative aliens and world destroying monsters on display, you throw in the derring-do crazy plan of our central protagonist and what you get is a B-movie feel to Psychonaut. But that is in no way a criticism as I for one am a big fan of the old school schlock sci-fi movie genre and this title delivers that feel in spades. There wasn't much room for developing our (as yet unnamed) hero's personality in this first issue, but the fact that he looks like a lost member of Black Sabbath and he's battling against unimaginable odds whilst stranded far from his home planet, means there's definitely enough in here to make me want more. The Western is an underused genre when it comes to comic books, but when you consider it's vintage, it is very hard to put a fresh spin on such an old favourite. Which is why I thought Snake #1 was worth a look. Written by Chuck Amadori with pencils by Alex Reis and colours by Nimesh Morarji, this book has a strong female character that can chew tobacco and knock back whiskey as well as any man. Planning to only stay a day or two in the small town of Cambra, the eponymous Snake draws the attention of the local town's gang leader and rebuffs his attention in memorable fashion.
I appreciate any work that uses the backdrop of the old West to centre it's story in. Whilst the tale of a stranger riding into town and sorting out the local bad guys might not be new, borrowing from the likes of Kurosawa or Leone is no bad thing. I also appreciate the fact that Amadori tries to breathe new life into the Western by using a kick-ass female as his central protagonist. Unfortunately that's also where my one criticism also comes from. Why Amadori and Reis decided to detract from such a commendable idea by clothing Snake in hot pants and what looks like some kind of Native American precursor to the wonder-bra is beyond me. There's also an unnecessarily gratuitous panel of Snake disrobed, thankfully it's from the back but again, I understand some people may like it, but I can see a lot of people (particularly female readers) being turned off by it.
That said, the art is strong and the colours work to great effect, particularly during the night time sequences, to evoke that feeling of the Wild West frontier town. There's a lot of potential herein Snake for a memorable female character, let's just hope she gets into a proper pair of jeans.
All in all, it was a pretty solid week for the Comixology submit platform. It really does pay off taking a good nose around there as no matter what kind of genre you like, be it sci-fi, superhero or slice of life, you'll usually find something to scratch your itch.
Patrick McAleer lives in Belfast, Northern Ireland with his John Carpenter DVD collection and his long boxes of silver age Marvel and noir comics. He loves Gambit and thinks you should too. Catch him on Twitter @RepStones
---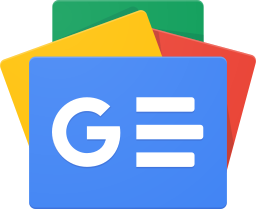 Stay up-to-date and support the site by following Bleeding Cool on Google News today!