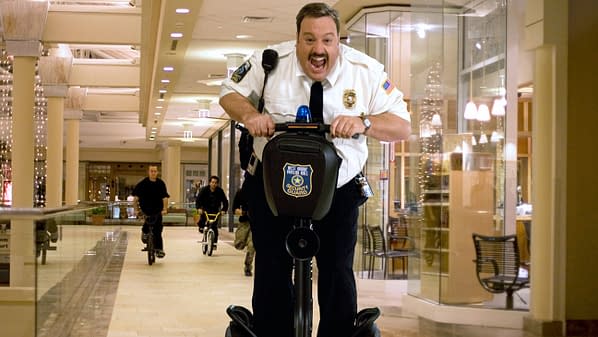 Ok, all snark aside, the original Paul Blart: Mall Cop actually did amazing at the box office ($146 million domestically – really), so perhaps the only surprise here is that it took so long for a sequel to come together.
THR reports co-writer and star of the first film, Kevin James, is set to reprise his role as the bumbling mall security officer turned reluctant hero for a sequel that will be directed by Andy Flickman.
James will also be picking up the pen again to co-write another adventure for his onscreen counterpart, with original co-writer Nick Bakay also back at it. An April start date is tentatively scheduled, so it looks like this project is a lot further along than anyone realized.
Enjoyed this article? Share it!