The Meet, or How to Make Your Own Radio Play by Adi Tantimedh
I'm typing this as I listen to the rest of the six episodes of the radio drama version of Neil Gaiman's NEVERWHERE. Radio drama tends to put me in a pleasant meditative state, but maybe that's just me.
Last week, I talked about the BBC and radio drama and encouraged everyone who wants to tell stories to create their own radio plays.
The BBC has always been open about showing people how they do things, and Dirk Maggs' commentary on each episode of NEVERWHERE are wonderfully instructive about the use of sound, its different textures and effects for creating a sense of time, of space, of atmosphere.
You can still stream all six episodes of NEVERWHERE from the BBC website.
When I made the plea for people to produce their own radio plays last week, I decided to show how just about anyone could do it.
When you make a radio play, you are painting with words and sounds, sometimes music, but mostly with voice. It is entirely dependent on the script. There are no picture, no fancy camera moves, no colourful production design, which makes it more a writer's medium than Movies or TV are. Without the writer's words, there is no play.
Now, the way the BBC and other pros record plays is with a professional studio with a booth and soundproofed walls. Otherwise, the act of creating sound effects is the same, the technicians uses any means possible to achieve them, and those are usually low-fi and lo-tech, using any objects on hand. The BBC already has literally millions of sound effects in their library. If they don't have it, they'll create and record it on the spot and store that for future use. I once watched an intern at the BBC put on high heel shoes and walking in place to recreate a woman's footsteps.
I decided to write and record a quickie piece. It took me less than an hour in the evening to write the 8-page script of THE MEET. I took into account the fact that I would be paying no money for it, using only what I already had on hand. Since I didn't want to spend time on editing in postproduction, I decided THE MEET would be one continuous scene to be recorded in a single take with no cuts. It would be a two-hander and since it was just two people talking, I decided record on just one track, using whatever background sound that was already there. I was not going to rent a recording studio with a soundproofed booth.
As I said last week, if you have a computer or a smartphone, you already have audio recording software preloaded with which you can make your recordings. Macs have iMovie and Garageband for recording, editing and mixing.
The key to a decent recording is the microphone. Your smartphone has one, though you should have it about 12 inches away from your face.
I decided to use an Olympus Digital Voice Recorder WS-500M because I've been using it for years to record interviews. It fits in your pocket and unlike a smartphone, it won't get interrupted by incoming calls or texts. It also has a retractable USB prong that lets you insert it into your computer to transfer the audio file almost instantly afterwards for storage and whatever you want to do with it in post.
I decided not to write more than one scene. It should have a beginning, middle and end in one go and I didn't want to spend time cutting and trimming and editing different scenes together since this was just a quickie demonstration and proof-of-concept. My friend Dan Coyle met me for lunch and then we recorded it in my living room. I let the hum of the heater in the corner run to provide the ambient sound to create the tone of an odd, sterile room. We did a couple of read-throughs of the script, then began recording. The only reason I played one of the characters was because it would save time from explaining and directing another actor. Quick and easy was the motto here. No mixing board. Everything would be recorded live. We originally thought about recording it on a nearby park bench, but the wind was too noisy and it was too cold to hang around for long, so we opted for indoors instead. The script was flexible enough to accommodate that.
The beauty of working this way was that unlike Film, you don't need costumes or make-up, you don't need to wait to set up the lights and camera. The actors don't have to move and stand on their marks. The only requirement is that they keep their faces in front of the microphone and not turn away from it when they say their lines. Any sound effects were from common household objects already on hand. This was all DIY recording. We decided to play it fast and loose in the performance, adlibbing bits and pieces where the script had room, and got more comfortable with each take. I held the recorder between Dan and I and we had the script on our tablets, so no paper would be heard shuffling when we turned the pages.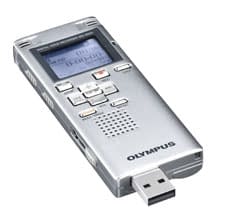 You could buy microphones to attach to it or your smartphone. A decent basic mike can cost as little as $50. Higher-end microphones go to $150 or up to $500, but then that's high-end professional quality stuff you may not need uniess you want to kit out a professional studio.
We recorded five takes of THE MEET, and decided the last one was the best.
Now the legal stuff:
The script to THE MEET is copyright © Adisakdi Tantimedh
The recording of COLD HEAVEN is copyright © Adisakdi Tantimedh and Daniel Coyle
That's right. You own the work you create unless you sign it away. Since no one was getting paid, both Dan and I co-own the recording. Actors own the copyright of any recording, audio or video, of their work unless they were hired to and signed it over in exchange for payment, but even then unions ensure they get compensated for repeated broadcasts.
So here's the raw recording of THE MEET.
[display_podcast]
I did this to show that anyone could do it. If you want to produce a drama with a larger cast, you can. If you want more elaborate sound effects, you can find much of it free to download online. If you want music, you can compose it yourself, get a friend to do it and you get to showcase your talents there, or you could find Public Domain songs to use either as background or as mood enhancers. If you want to use software to fade in and out, re-adjust levels of separate dialogue tracks recorded on different microphones, you can. It's all limited to what you want to do and how much time you set yourself. Dan and I did this in a single weekend afternoon when we were both separately knackered from a long week of work. I whipped up this script in less than an hour. Imagine what you can do with a longer, carefully-written script and a cast that's raring to go. You can create a website or post it on your blog or tumblr. You can upload it to Youtube and iTunes or whatever podcast aggregator you choose.
Hope this has been helpful. Now the ball's in your court.
Looking for recording angels at lookitmoves@gmail.com
Follow the official LOOK! IT MOVES! twitter feed at http://twitter.com/lookitmoves for thoughts and snark on media and pop culture, stuff for future columns and stuff I may never spend a whole column writing about.
Look! It Moves! © Adisakdi Tantimedh
---
---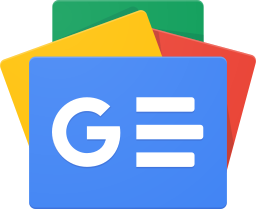 Stay up-to-date and support the site by following Bleeding Cool on Google News today!