Wednesday Comics Review – Fear Itself: Book Of The Skull and Brightest Day 22
One is the beginning of a big comics publisher event, another is the ending of one.
Fear Itself Prologue: Book Of The Skull by Ed Brubaker and Scot Eaton is basically the flashback stuff that was originally planned for Fear Itself but then bumped for its own book. And so we see two timelines here, effectively divided by very different locations and weather – deep arctic snow and the desert sun. We have World War II time with Captain America, Bucky and Namor facing down the Red Skull summoning something dark, deep and powerful in a fashion that mirrors crimes committed against the Jewish people to boot. We've basically got a black magickal book made from the skins of executed Atlanteans, So it is blue.
And in the present we see Sin, the Red Skull's daughter, who is fairly similar same that she jumps around a lot and has breasts, attempting to track down exactly what her father summoned but was unable to use.
It looks like they will be setting up Sin's role to the promised Fear God much in the way Donald Blake is to Thor. And have the whole Marvel Universe reacting to a god who can summon fear as Thor summons the elements – and even more powerful to boot.
And we have different groups in two timezones approaching this event without actually realising what this may mean, neve actually having a grasp of the significance. Sin seems the most on top of things, boasting about people's lack of knowledge, but pride does come before a fall.
But little of this information is given away in this comic. It is more of an info dump for the stories that happened leading to the present day rather than a peek as to what is to come.
It seems a rather functional comic. Crucified Atlanteans aside, a foreboding sense of doom and fear is absent in this book, it seems to have a job to do and it functions at that well. But it doesn't feel that inspired, you could probably get the same sense of satisfaction reading a Wikipedia synopsis.
Of cousre if you buy it, it's possible you may be able to flip it on eBay.
Brightest Day #22 by Geoff Johns, Pete Tomasi, Scot Clark, Ivan Reis and Joe Prado is not the kind of comic Wikipedia could do justice to, however. Because while the plot is slight, it's all about the action scenes and the cost these bring to bear on the characters. Firestorm versus the Anti-Monitor may not seem a fair fight, but it's all about holding your own for just a few seconds more. And this ant-versus-an-elephant fight only gets even more one sided when the remaining Black Lanterns get involved.
There's a school of thought that says even in the face of impossible odds, one must try and in that trying prove one's worth, even if the effort is futile. And that's how it is here, the split focus of Firestorm coming together to step up as much as he/they can.
And then finding out that instead of playing checkers, you've been playing chess all along. Oh and that instead of a player, you're a pawn. Or two pawns.
As Brightest Day nears its end, it's still providing Bruckenheimer superhero action infused with a philosophy of being. A kind of Arnold Sartre-neggar.
And yes it's short, with splash pages and relatively low dialogue. It may not last a bowel movement. But it will be one of the most exciting bowel movements you've ever experienced. Go on DC, put that as a quote on an ad…
Comics courtesy of Orbital Comics in London. A new gallery exhibition has opened instore, 'Kaleidoscope: A New Look at British Comics' – a selection of comics and drawings by new British artists, most of which haven't been published or exhibited publicly before from Hurk, Joe Kessler, Lando, Joe List, Will Morris and Bethan Mure.
---
---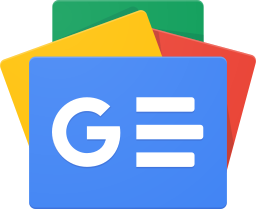 Stay up-to-date and support the site by following Bleeding Cool on Google News today!