Richard Starkings, Abigail Jill Harding, Tula Lotay's Comixology Plans
You know when you are having a tidy up of things from comic conventions from the year and find a trove of notes from stories that should have happened… but didn't? I just stumbled over my Thiught Bubble notebook thought lost. And with a number of stories that have had the good grace not to break elsewhere since. Such as plans for ComiXology Originals projects from Richard Starkings, Abigail Jill Harding and Tula Lotay announced at a Thought Bubble panel a couple of months ago.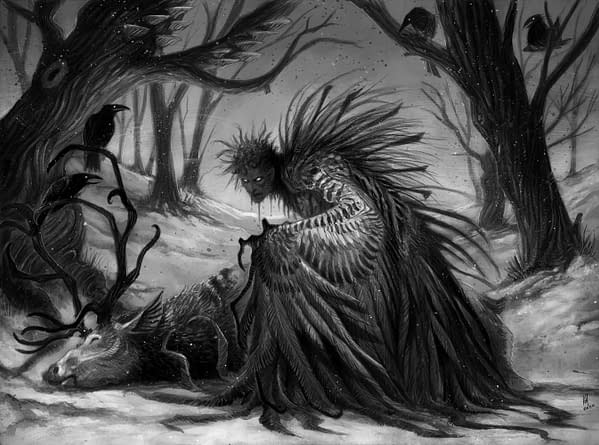 Richard Starkings has a long history in the comic book industry, initially from the days of Marvel UK, and then letting up a lettering studio to help fund his creator-owned comic books such as Elephantmen. And over the years he has launched and celebrated many talents, including the first career work for fellow panellists and founder of Thought Bubble, Tula Lotay. At the ComiXology Panel, alongside Marc Bernardin, Jack Snyder, Scott Snyder, Rafael Albuquerque and Valeria Favoccia, Richard Starkings made a bit of a mini-announcement. That he will be returning to the artboard to draw his next project as well as write it. He had been using ProCreate after watching others in his artistic co-operative utilise it for drawing, cutting, pasting, and doing in minutes what would have taken him days. So one of the artists taught Starkings how to use ProCreate, and he has a Blade Runner print done in ProCreate available at his table 169, at Thought Bubble.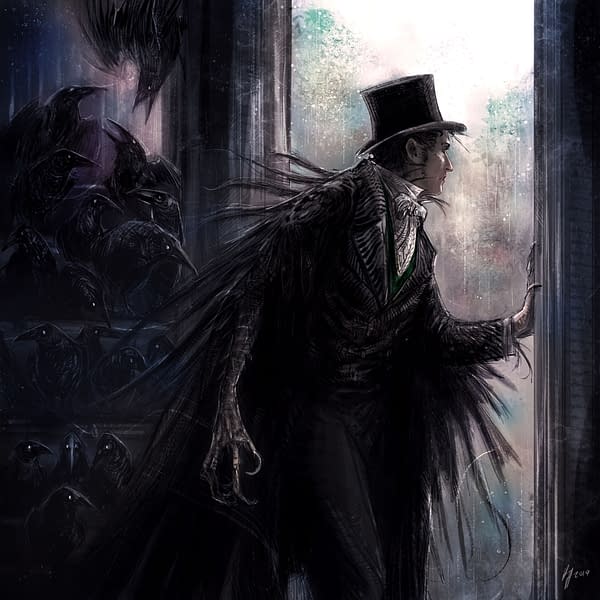 He also talked about his creative partner on Ask For Mercy, and that the artist for that series, Abigail Jill Harding has a new project for ComiXology Originals, which she has been working on it during Ask For Mercy, writing it herself, called Parliament Of Rooks. And she has been posting art from it since 2019. So Starkings decided to announce that as well.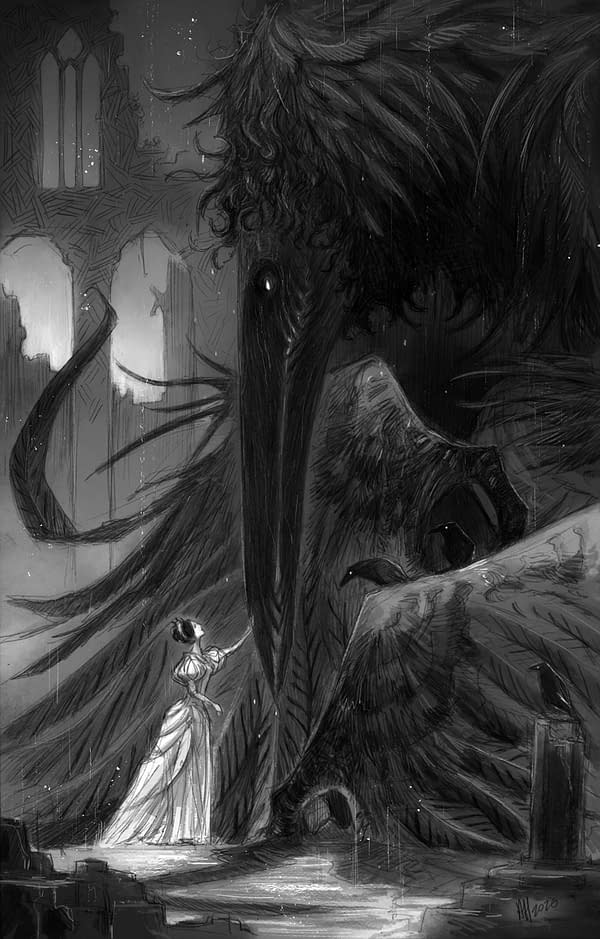 And finally Tula Lotay also has a new ComiXology Originals project beyond her Barnstormers work with Scott Snyder, planned for next year as well as Oubliette for AMC – though the status of that may be up in the air now.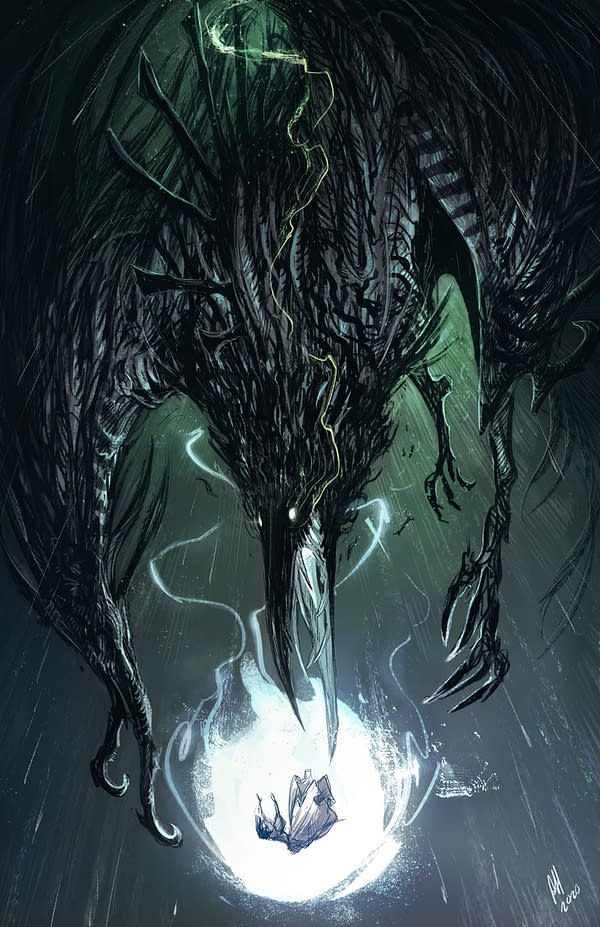 The panellists also talked about their own inspiration into creator-owned comics, Marc Bernadin was inspired by the nineties Image creators. Softball matches in London's Hyde Park in the seventies and eighties between Marvel UK and 2000AD editorial staffers, would see Richard Starkings try to hire John Wagner for Marvel UK, but he refused to switch without any ownership possibilities. Wagner would lecture folks in the Hyde Park Corner pub over why you should never sign your rights away, something Starkings always remembers. And so later, he created his ComicBookFonts.com company to finance his creator-owned comics. While Tula joked that she had to found a comic convention to get ComiXology Originals interested in her. Scott Snyder, who told us tha the got the talk about the birds and bees after being caught reading Faust, stated that he always fought for a creator-owned carve-out in his exclusive contracts with DC, but barely used it because DC kept him so busy, only Wytches with Jock made it out during that time. But now there is nothing to stop him… while Valeria Favoccia stated that it took ComiXology Originals for her to realise that as an Italian artist she was actually allowed to draw American comic books…
Thought Bubble is the UK's largest comic art festival; a week-long celebration of comics, illustration, animation, and more that culminates in this weekend's comic convention. Focused on those who create comic books, specifically the artists, and the writers, it is especially supportive of small press. The festival was founded in 2007 by Yorkshire artist, Lisa Wood, also known as Tula Lotay, and was organised as part of the Leeds International Film Festival to raise the profile of comics in the area. The first Thought Bubble was held on Saturday, 10 November 2007 in the basement of Leeds Town Hall and was attended by a couple of hundred people, but has grown a little since then. The convention originally ran throughout Leeds but, in 2019, due to issues with Leeds City Council and the need for more space, the convention moved to nearby Harrogate. And earlier this year, Lisa Wood stepped down from the role of director to be taken by Travelling Man's Nabil Homsi.