Scott Lobdell – Red Hood And The Outlaws to End With #50?
Scott Lobdell has been active during the shutdown with a new Instagram comics strip publisher Quarancomics as well as giving away signed comp copies from his long career, all over the world. The other night he also gave an Instagram Live video, now deleted, in which he talked to fans all over the world who dived in to ask him questions.
I couldn't visit for long, it was past my bedtime, but I did pop by and I have just found my notes. Scott Lobdell mentioned that he was bringing his run on Red Hood: Outlaw to an end with #50 of the series, that this might be the end of the series and in doing so, would bring a sense of closure and symmetry to his long run on the Red Hood And The Outlaws characters that began in 2011 with the New 52 reboot.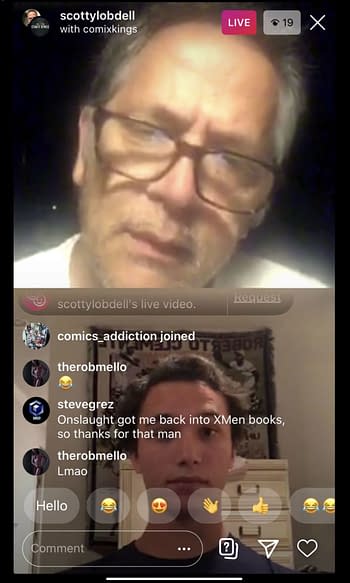 The series initially ran with former Robin (or was he?) Jason Todd, The Red Hood alongside Arsenal and Starfire, with the earliest issues gaining considerable controversy for its depiction of Starfire. After a few years, the series was relaunched for DC Rebirth with a new cast joining Red Hood, Artemis and Bizarro, mirroring the DC Trinity series of Batman, Wonder Woman and Superman. Of late, the series relaunched again as a solo series, Red Hood: Outlaw, recently mirroring the classic X-Men with Red Hood teaching a class of misfit super-powered teenagers on behalf of Lex Luthor. It may also be notable that issue 50 would be around the time we were expecting a bit of a relaunch, alongside Batman #100.
Red Hood: Outlaw last published #44 on March 25th (though still in the Diamond UK warehouses) with its subsequent issue #45 planned for May 20th from Diamond.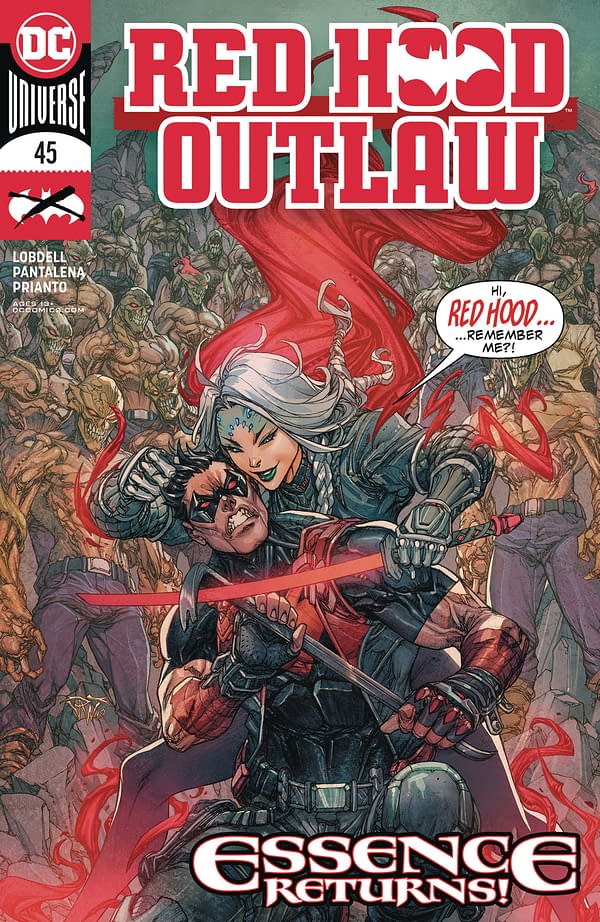 RED HOOD OUTLAW #45
(W) Scott Lobdell (A/CA) Paolo Pantalena
Red Hood, Artemis, and Bizarro have battled many threats together…but they've never faced a veritable army of the damned! Which is what is happening during the protests on the streets of Qurac as the Untitled prepare to strike at the heart of humanity! At the same time Artemis has to go sword-to-word with Essence. As the enemy gathers its forces, it is clear the Dark Trinity needs to expand
its roster-and fast!In Shops: May 20, 2020
SRP: $3.99