Posted in: Comics | Tagged: batgirl, Comics, dan didio, dc, robin, spoiler, stephanie brown
---
Sending Waffles To Dan DiDio In Support Of Stephanie Brown I hope Dan DiDio has a lot of maple syrup in the DC Offices.
Fans of the DC character Stephanie Brown, whether as Spoiler, Robin or Batgirl, feel that they have been hard done by over the years. Amateur crime fighter Spoiler, then Robin, then dead Robin, then revived Batgirl where she starred in her own book for a few years, she has been deleted by the DC New 52 (even though she seemed to be rather prominet in Batman Inc).
Apparently her appearance in the Smallville comic series just isn't enough for some people. They want her back, front and centre, in the DC New 52 and they aren't taking "wait and see" for an answer.
And because the character had a penchant for waffles for breakfast, so the campaign Waffles For Stephanie has begin, aiming to get as many fans as possible to send waffles to Dan DiDio at DC Comics (1700 Broadway, New York, NY, 10019) for August 10th, the date Stephanie's Batgirl comic started, and the day she appears in the Smallville digital comic.
But how to do it? Maybe you could get nearby Caffe Benne on 1611 Broadway to deliver? Or just go to Amazon.com and send waffle mix for $2.44? There are many options.
Thanks to DC Women Kicking Ass.
---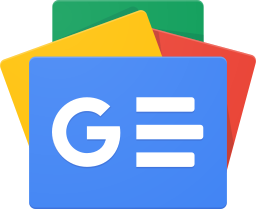 Stay up-to-date and support the site by following Bleeding Cool on Google News today!