A changing solicitation here. It appears that Skottie Young and Simone Bianchi will be joining the solicited Sara Pichelli as artists on the new launch issue of Fantastic Four #1.
Skottie Young's addition suggests a cartoony fantasy scene, or a childish point of view. Simone's addition suggests something similar for the adults maybe more cosmic in nature.
In other solicitation changes, Life of Captain Marvel #2 will see Marguerite Sauvage join the previously solicited Carlos Pacheco on the comic. Which suggests… well… scheduling difficulties?
UPDATE: Nope. A Marvel representative has informed us that Marguerite Sauvage's contributions to The Life of Captain Marvel series will be in the form of flashbacks. Nothing to do with scheduling issues.
These scenes have always been planned as you will apparently see from the final art. Though one may ask why they were missing from the original solicit?
Here are the new solicitations…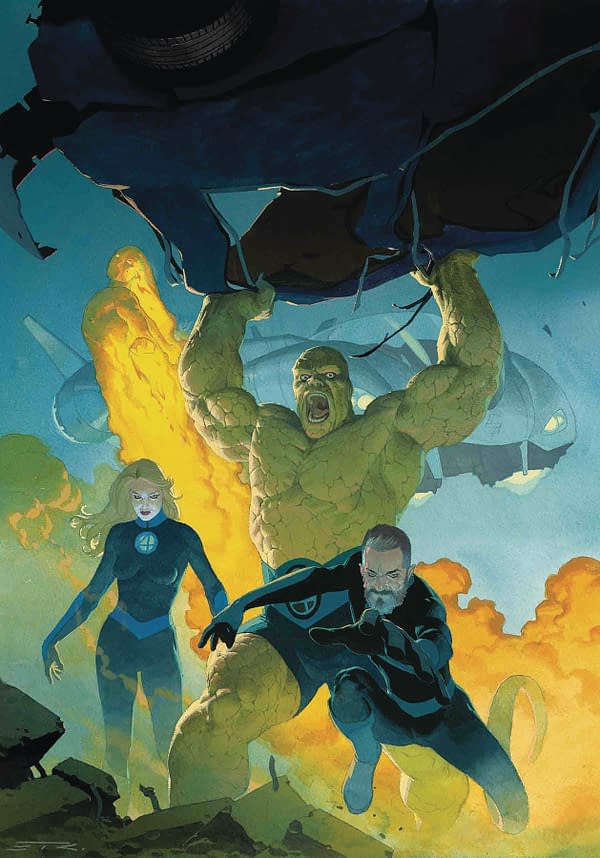 FANTASTIC FOUR #1
(W) Dan Slott (A) Skottie Young, Simone Bianchi, Sara Pichelli (CA) Esad Ribic
FOUREVER Part One
BECAUSE YOU DEMANDED IT – THE WORLD'S GREATEST COMIC MAGAZINE IS BACK!
Since the end of SECRET WARS, there's been a gap in the Marvel Universe. A void no other team can fill. And it's time for the world to move on. But can it? A life-changing decision by the Thing! A momentous declaration by the Human Torch! A clarion call-to-arms that summons Doctor Doom! And a signal in the sky that heralds the return of hope to the Marvel Universe! All this, and Alicia Masters adopts kittens! So cute! Plus, the Impossible Man!
AND BONUS STORIES ILLUSTRATED BY SIMONE BIANCHI AND SKOTTIE YOUNG!
IF YOU READ ONLY ONE MARVEL COMIC THIS MONTH, THIS IS THE ONE!
Rated T In Shops: Aug 08, 2018
SRP: $5.99

LIFE OF CAPTAIN MARVEL #2
(W) Margaret Stohl (A) Carlos Pacheco, Marguerite Sauvage (CA) Julian Totino Tedesco
THE DEFINITIVE ORIGIN OF CAPTAIN MARVEL!
For years, Carol Danvers has been at the front lines, protecting Earth and her fellow heroes from harm. Then one visit to her childhood home changed everything. Now her brother's in a coma, and until he's safe, Captain Marvel…is standing down. But while Carol may not be looking for danger, it's looking for her. A weapon has been unleashed. And Carol's sleepy coastal town is about to become the center of its world. Margaret Stohl and Carlos Pacheco tear apart Captain Marvel's whole universe in part two of an origin-defining tale!
Rated T+ In Shops: Aug 15, 2018
SRP: $3.99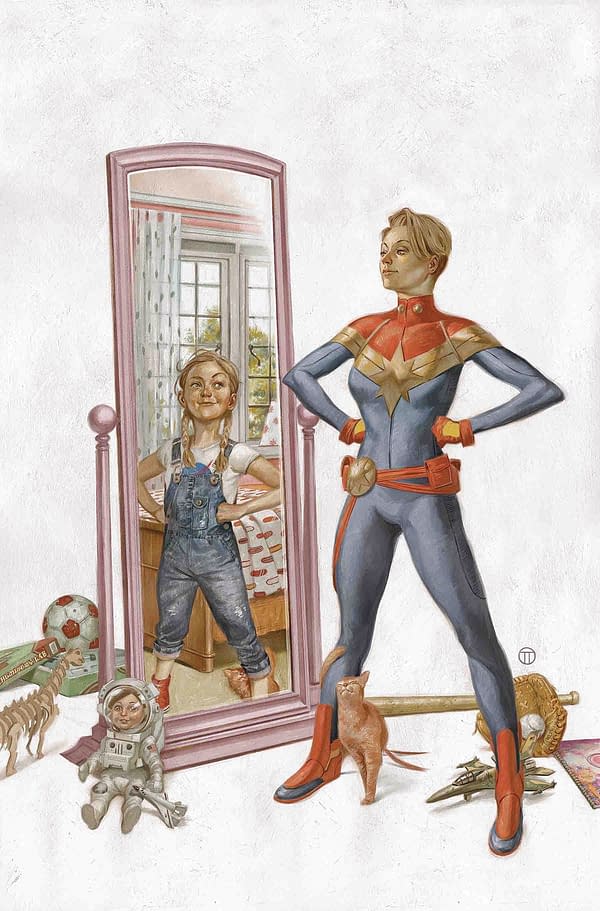 Enjoyed this article? Share it!