Earlier this month, Bleeding Cool reported on Marvel's plans to add 10 additional Spider-Man comics to a publishing schedule that is already loaded with Spider-Man books, with Peter Parker alone featured in 14 different comics in April. It seems Marvel wasn't finished, as they've just announced another one: Spider-Man: Reptilian Rage, a one-shot from Ralph Macchio and Christopher Allen.
Can the market survive Marvel's gluttony of Spider-Man comics? Isn't anyone's Spider-sense tingling over this rampant excess? No? Well, all right then.
The press release is below:
New York, NY—March 18, 2019—With the month of June comes great power comes great responsibility in the form SPIDER-MAN: REPTILIAN RAGE #1 from writer Ralph Macchio and artist Christopher Allen, with a cover by Todd Nauck! The web-slinging one-shot brings you a brand new Spider-Man adventure, told in the mighty Marvel manner!

"Whether you know him from the comics, the films, the games, the animated series…this is a Spider-Man vs. the Lizard tale for you! The story is classic Spider-Man—and it's peak Peter Parker," teases editor Mark Basso. "Peter's got a once-in-a-lifetime opportunity to land an internship at ESU as a high schooler…but to take it, he's going to have to choose between helping himself as Peter or helping others as Spider-Man. It's hardly a choice for someone with his sense of responsibility, but Ralph Macchio and Chris Allen are going to keep you guessing how he's going to get out of this one."

Just in time for Marvel's Spider-Man: Homecoming, don't miss Marvel's SPIDER-MAN: REPTILIAN RAGE one-shot, coming to comic shops this June!

SPIDER-MAN: REPTILIAN RAGE #1
Written by RALPH MACCHIO
Art by CHRISTOPHER ALLEN
Cover by TODD NAUCK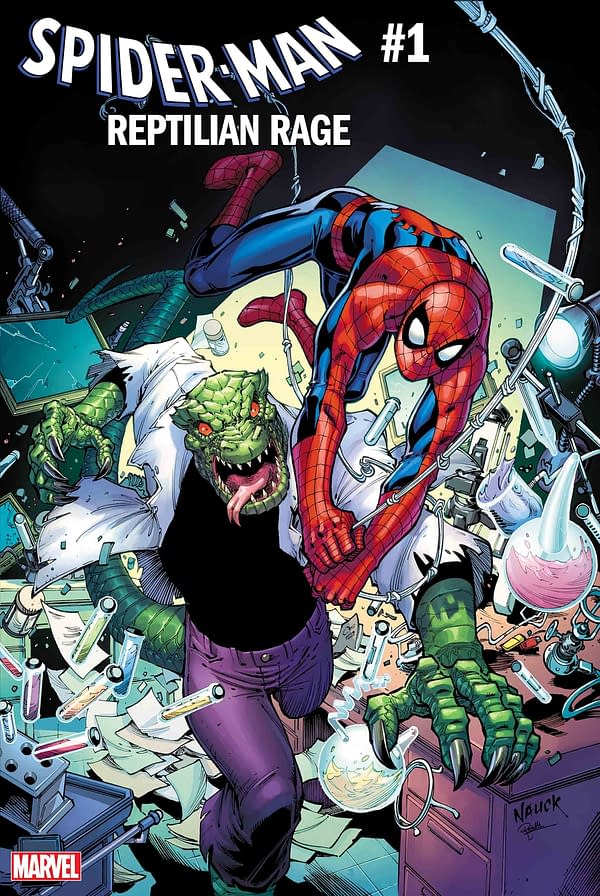 Enjoyed this article? Share it!