Fantasy satire and spinoff comic book series Stabbity Bunny series Stabbity Ever After joins Source in launching from Scout Comics in September – alongside everything else they have out for the month.
JAZZ LEGEND #5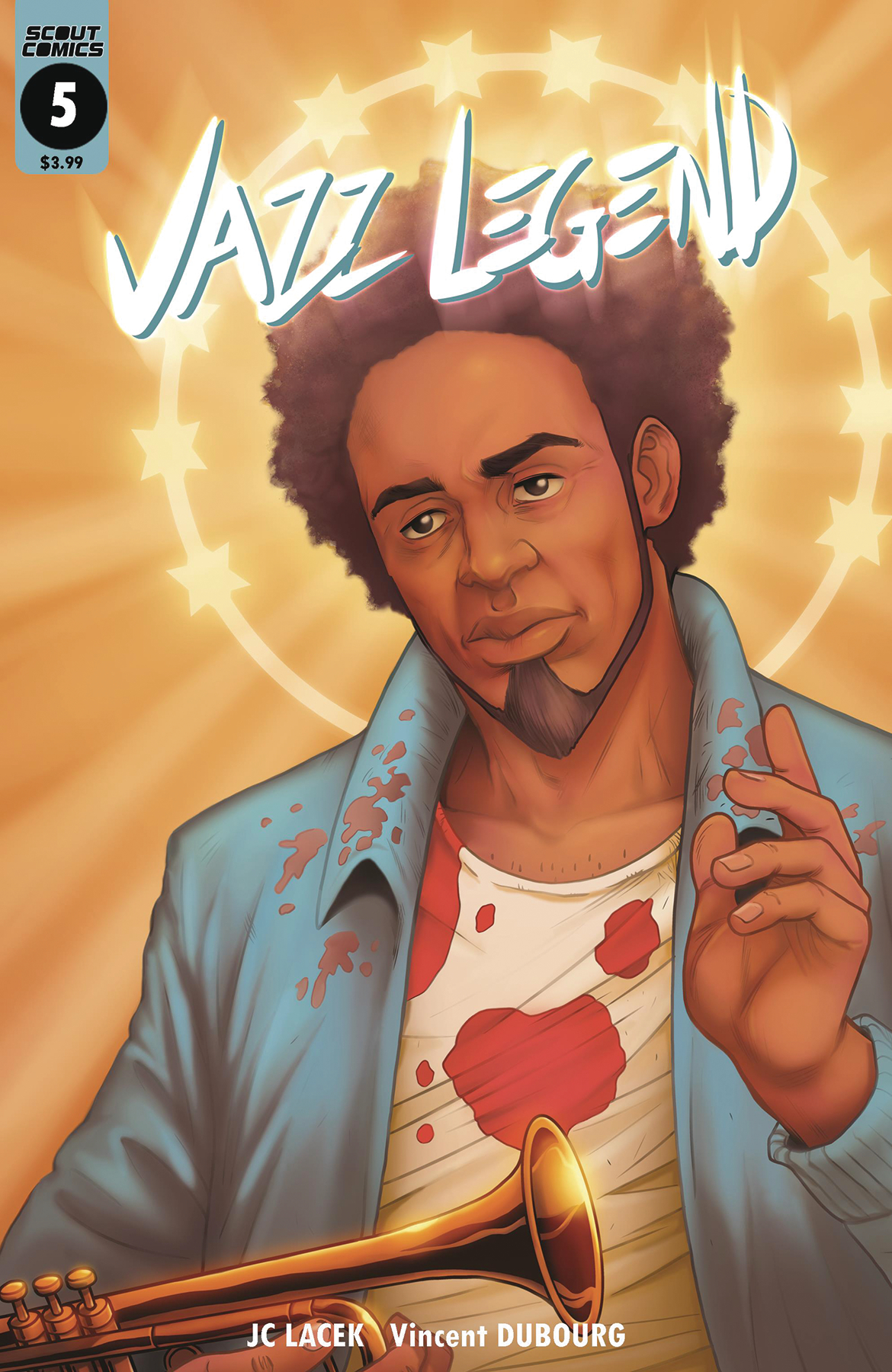 JUL182117
(W) Jc Lacek (A) Vincent Dubourg
After Martin is set adrift on the streets of Motocity from the fall out at the War Room jazz club, some of the mysterious drug, the New Blue, winds up in the hands of local thugs: a situation which spells doom for all involved. Losing her better judgment, Sweety, the War Room's owner, goes on the warpath convinced that a rival nightclub, the Starbright Lounge, is behind Martin's predicament as well as the murder of one of her top men. Writer Benjamin Way, grappling with the recent revelations that time is quite possibly running out for existence itself, prepares to unearth the sleeping entity within Martin.
In Shops: Sep 26, 2018
SRP: $3.99
LONG LOST PART TWO #3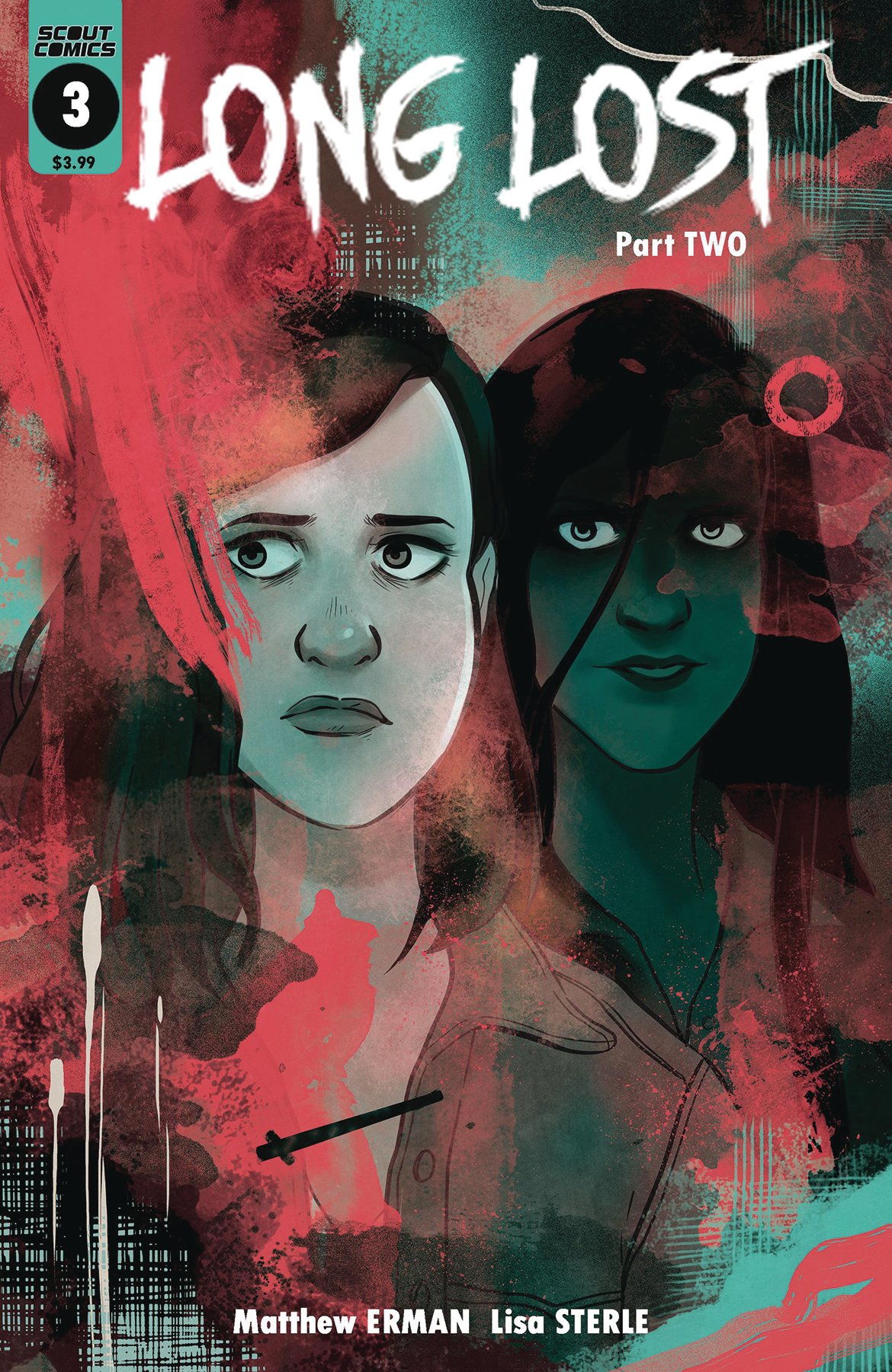 JUL182118
(W) Matthew Erman (A) Lisa Sterle
Piper discovers the secrets to The Sound, the unfathomable world beyond Hazel Patch, as Frances fights to survive her abduction by the strange people living in Hazel Patch. Joanna continues her bizarre plans and has captured one of the strange beings that dwell in the forest outside town. What is she planning and how does The Mountain fit into all of this?
In Shops: Sep 26, 2018
SRP: $3.99
MALL #3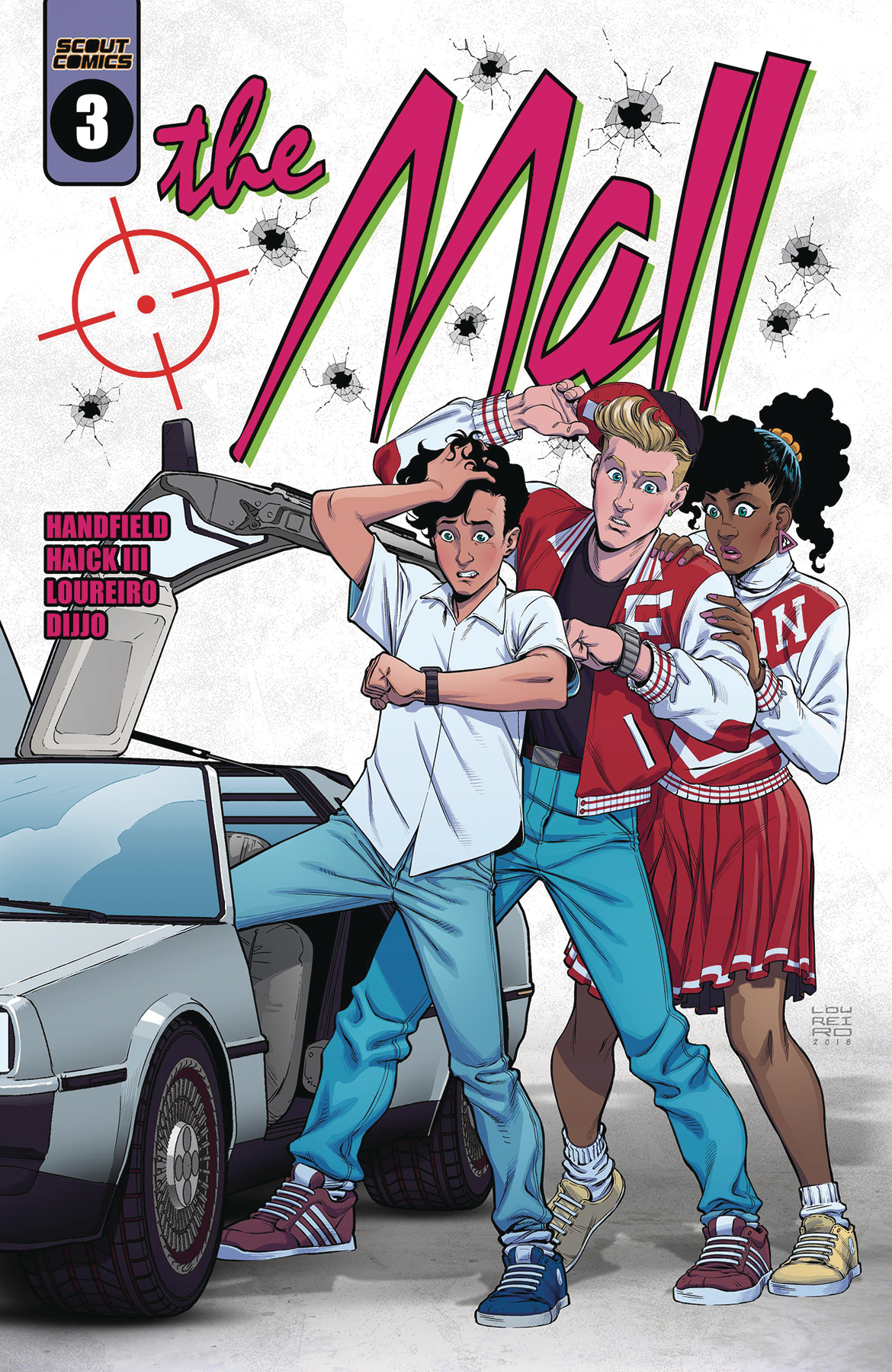 JUL182120
(W) Don Handfield, James Haick (A) Rafael Loureiro
A larger crime family known as the Tessitorre's have arrived in Ft. Myers and are making life difficult for Lenny and the kids.  Despite great differences in their high school social status, Diego, Dallas, and Lena must put their differences aside and work together if they want their family businesses to survive.
In Shops: Sep 26, 2018
SRP: $3.99
MALL #3 10 COPY INCV CVR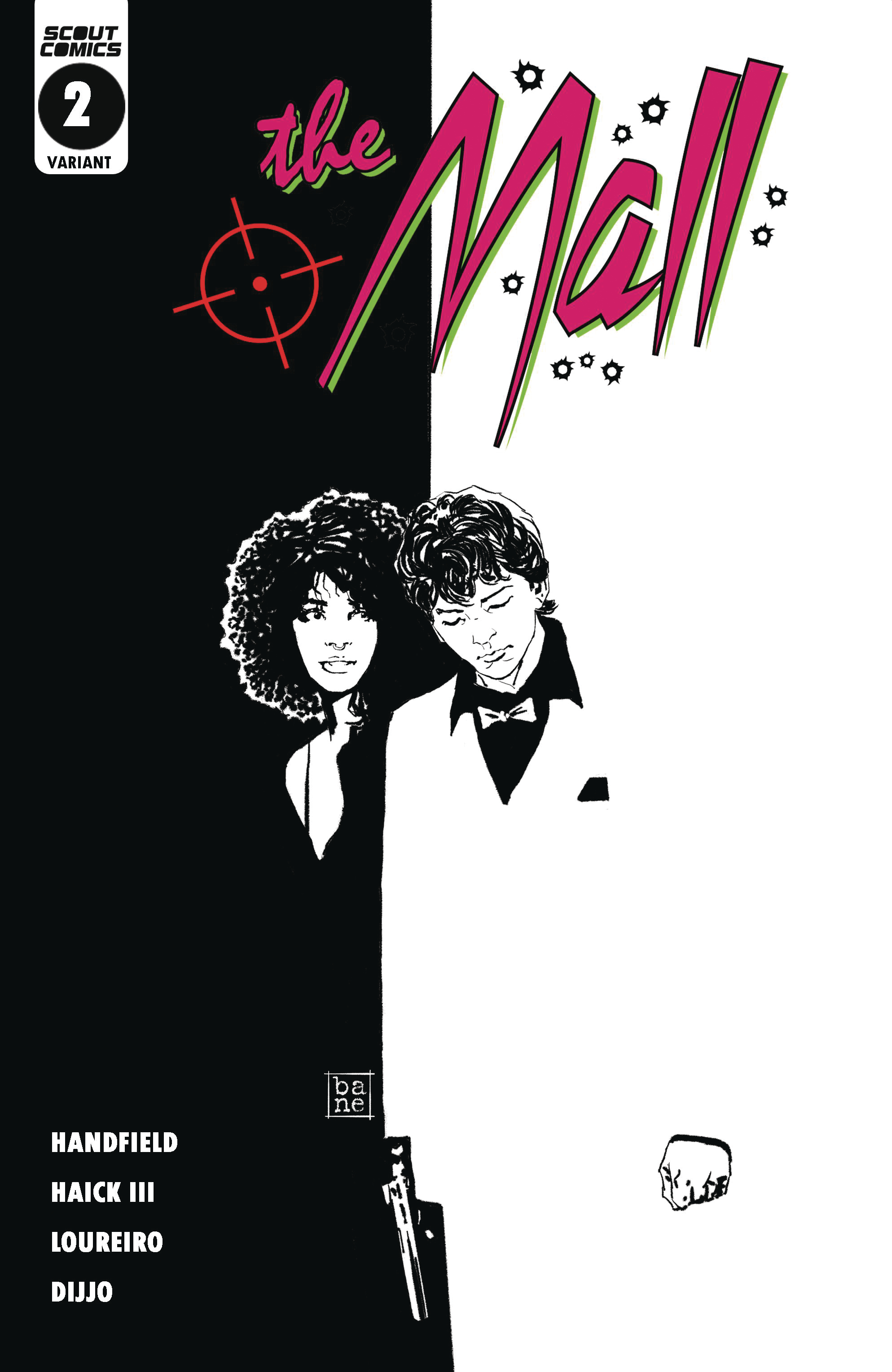 OBLIV18N #2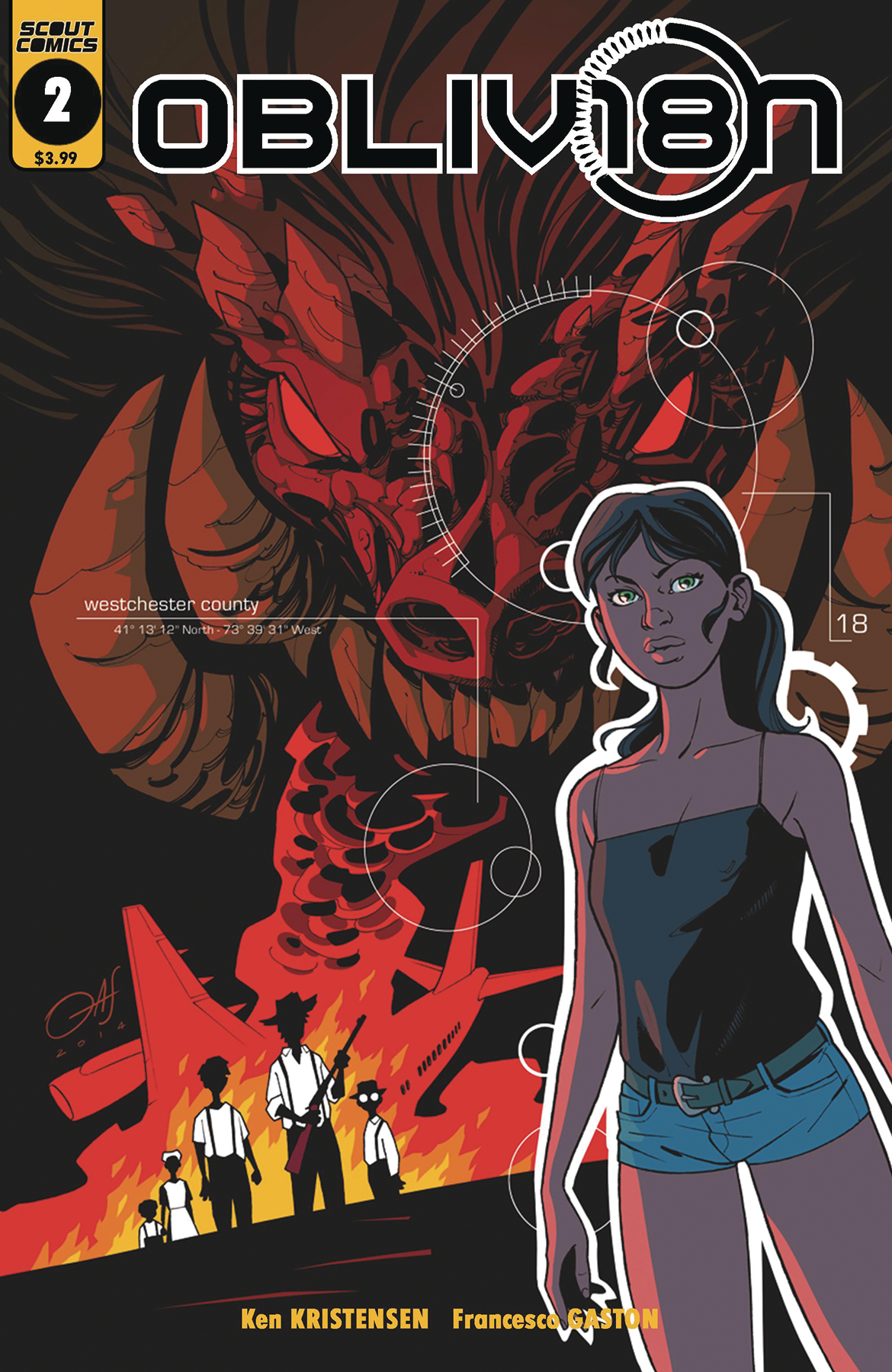 JUL182122
(W) Ken Kristensen (A) Francesco Gaston
As the world continues to fall apart, groups of kids from a cut-throat New York City juvenile detention center and the idyllic suburbs struggle to build the alliances that will protect them in the post-Obliv18n world. Mysterious vanishings and the unexplainable appearance of monster carcasses stoke the flames of paranoia in the surviving population.
In Shops: Sep 26, 2018
SRP: $3.99
SMOKETOWN TP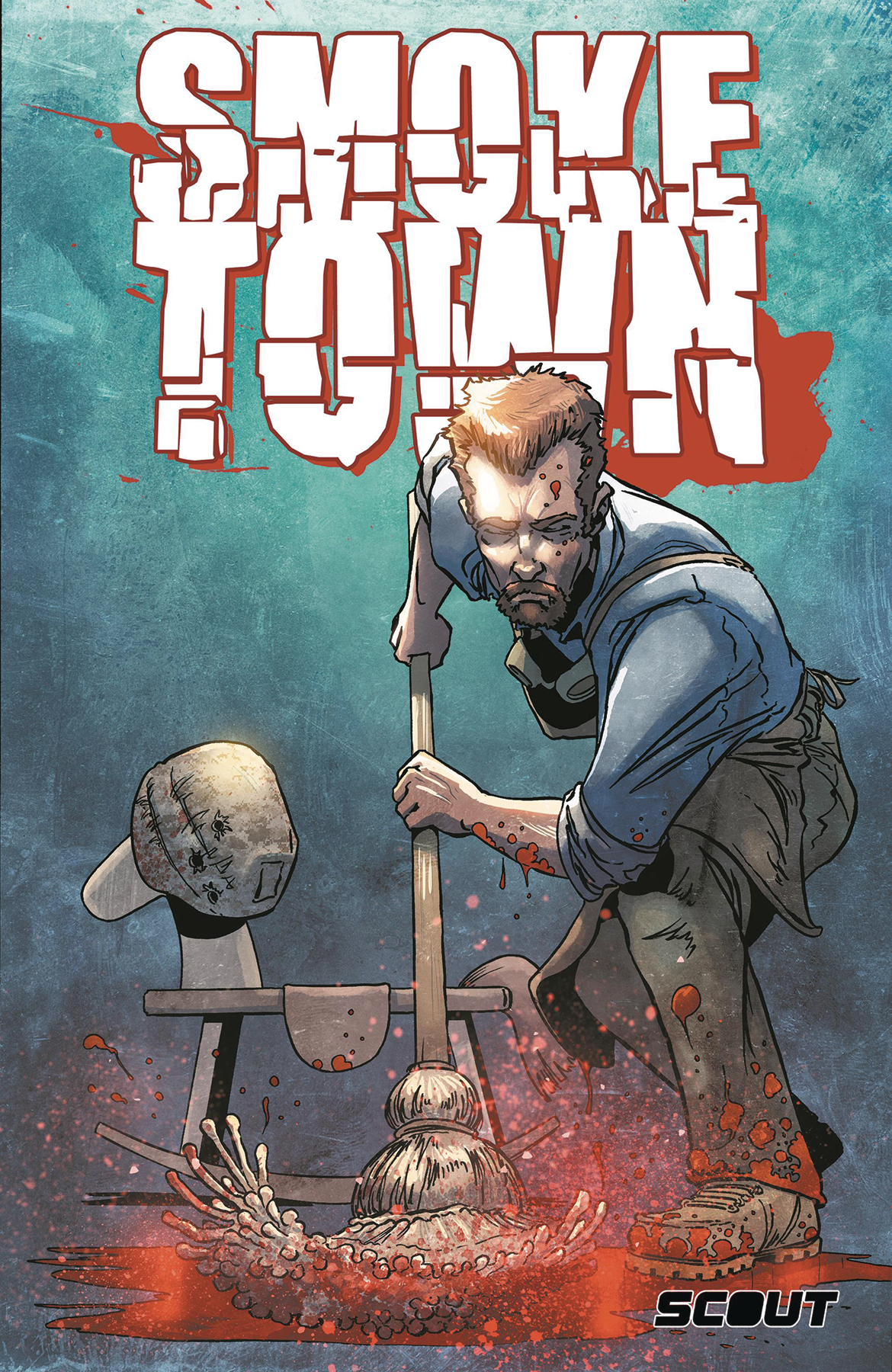 JUL182123
(W) Philip Kennedy Johnson (A/CA) Scott Van Domelen
From Eisner-Award nominated writer Phillip Kennedy Johnson (Warlords of Appalachia, Last Sons of America) and artist Scott Van Domelen comes this interconnecting series of chapters in the tradition of David Lapham's Stray Bullets, Brubaker/Phillips' Criminal, and Pulp Fiction. After returning from Afghanistan, an American soldier struggling with PTSD tries to fit back into his old life. Instead, he and his family are pulled into the violent, criminal side of the seemingly quiet steel mill town the locals call "Smoketown." Collects the complete series, issues #1-8.
In Shops: Sep 26, 2018
SRP: $19.99
SOLAR FLARE SEASON THREE #2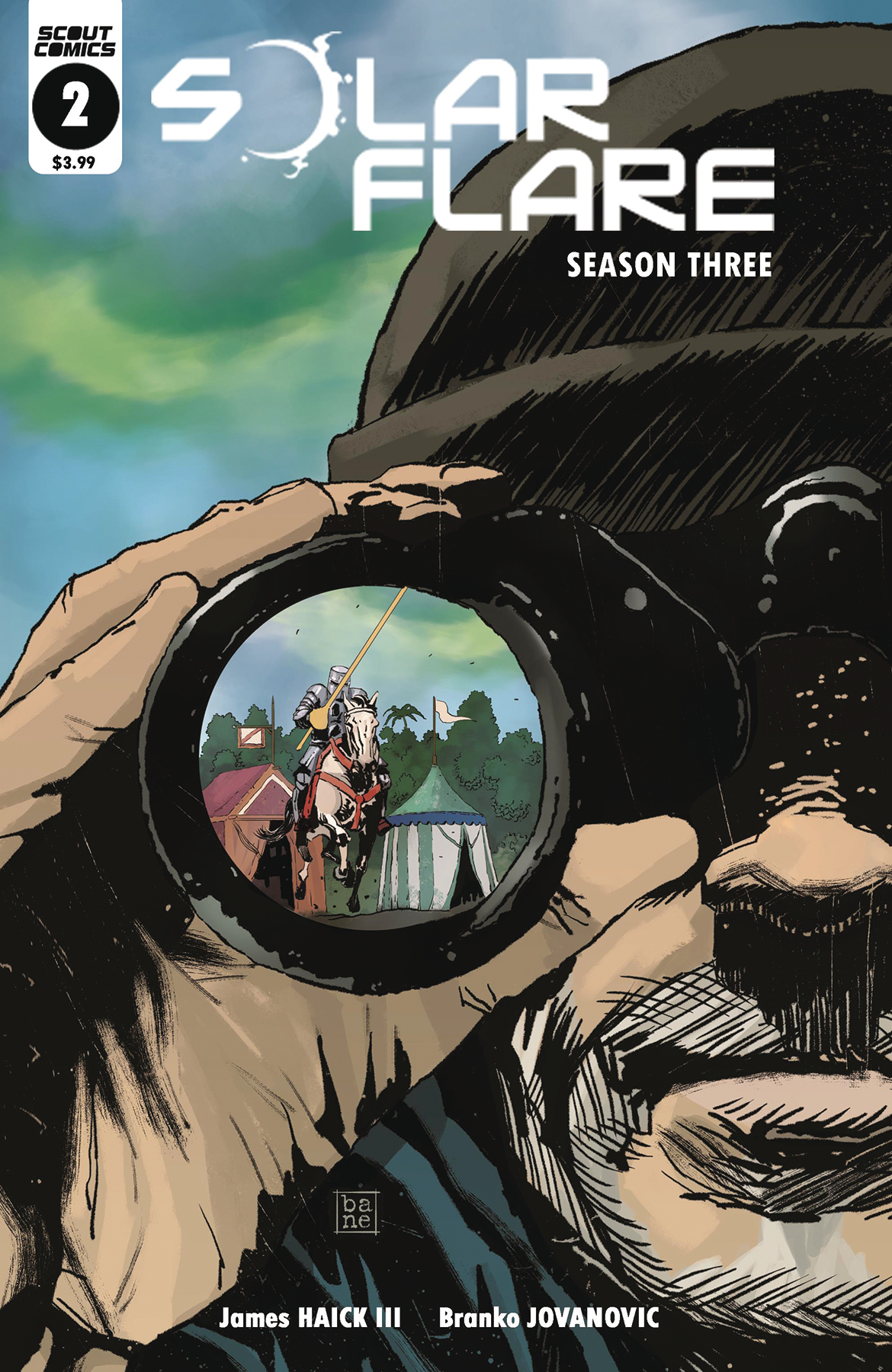 JUL182124
(W) James Haick (A) Branko Jovanovic
After the stunning conclusion of Season Two, Jake and his friends have arrived in Sarasota in search for Dr. Jerry "Figs" Wilman's former assistant and space weather expert. With the New Americans hot on their trail, the group must try to keep a low profile while searching the nearby Ringling College campus.
In Shops: Sep 26, 2018
SRP: $3.99
SOURCE #1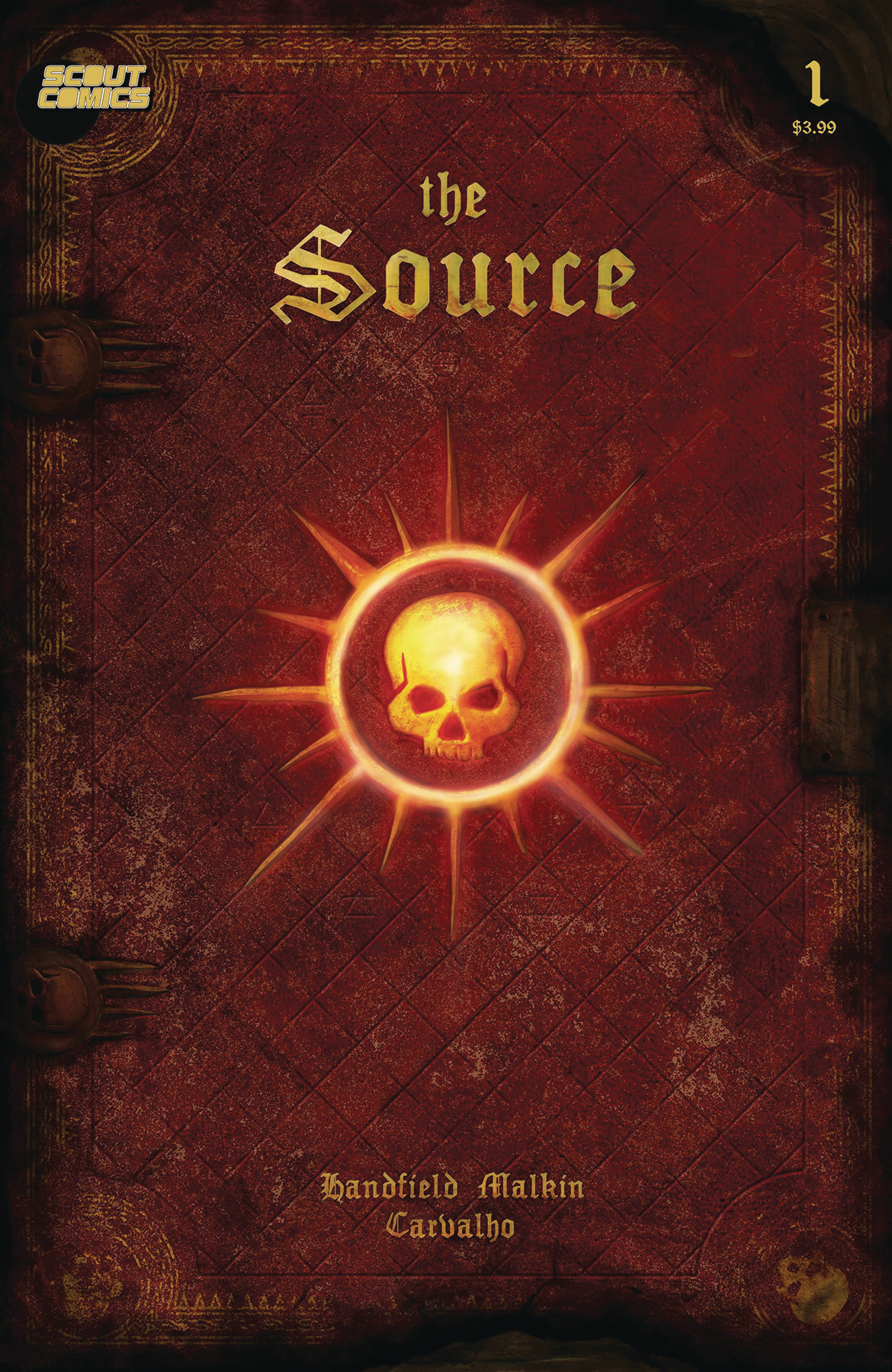 JUL182125
(W) Don Handfield (A) Charles Carvalho
The Source is the story of Bennett Miller, a high school teacher in East St Louis who still lives with his grandmother. One day Bennett is approached after his class by a mysterious old woman, Ms. Putnam, who tells him that magic is real… and he's the one prophesied to return it to humanity. The only problem, it's been outlawed for thousands of years by the ancient Few, a powerful sect who hoard it to prolong their own lives and will stop at nothing to keep it secret. Based on true history, real legends, and actual folklore and myths. Co-written by History Channel's Knightfall writer Don Handfield and Joshua Malkin and Illustrated by Leno Carvalho.
In Shops: Sep 26, 2018
SRP: $3.99
SOURCE #1 10 COPY INCV CVR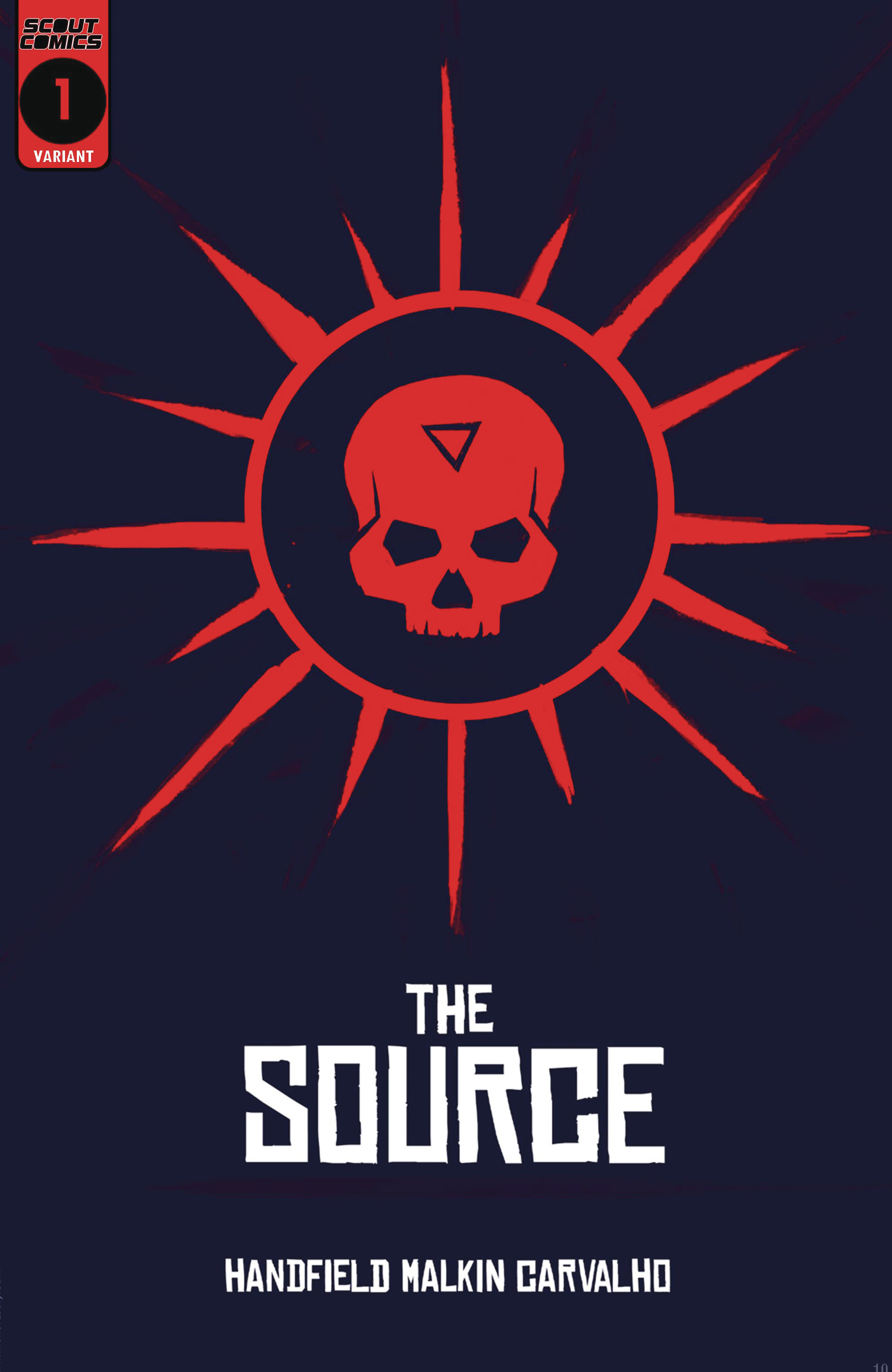 SOURCE #1 20 COPY GLOW IN THE DARK INCV CVR
STABBITY BUNNY #8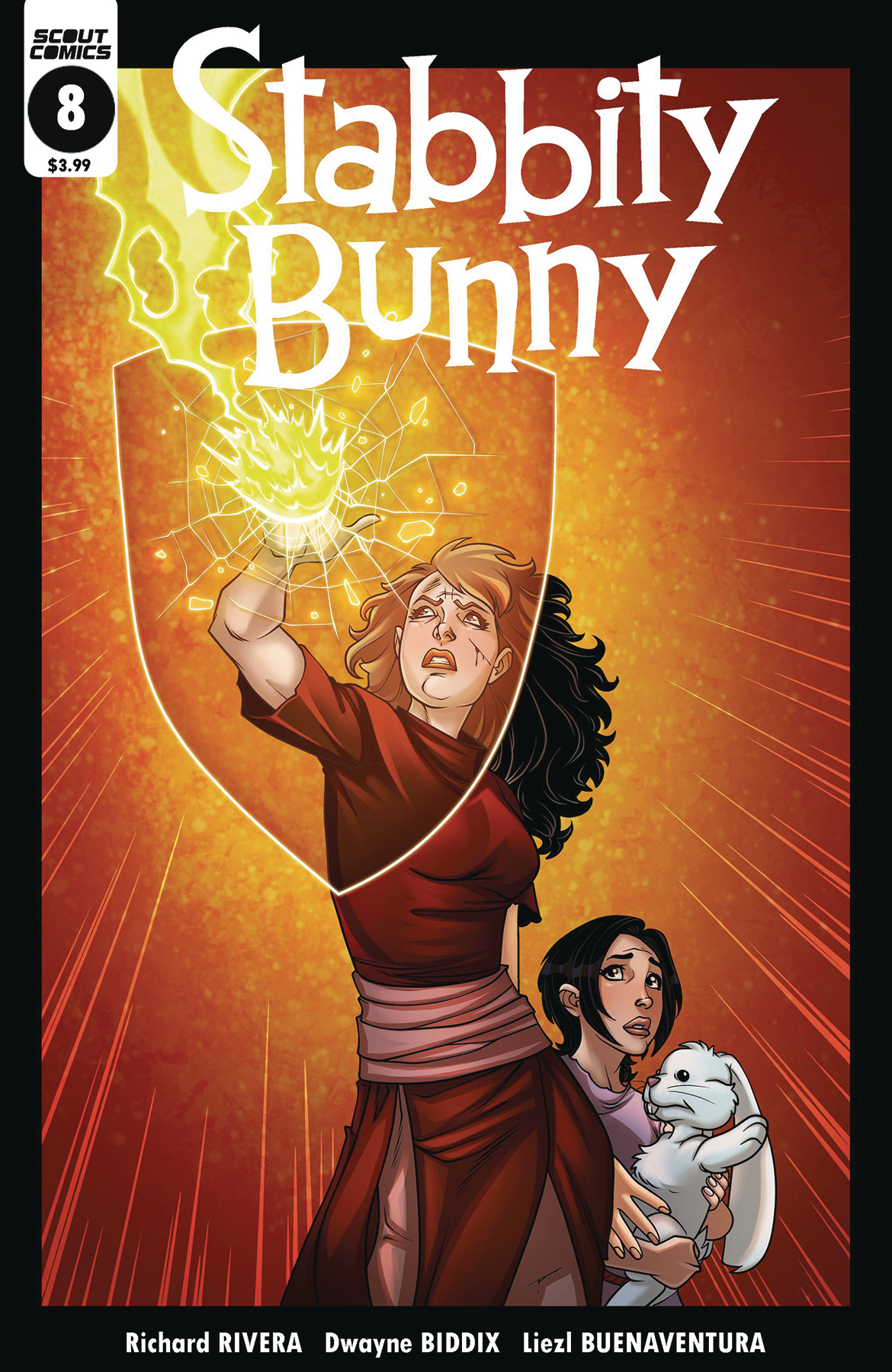 JUL182128
(W) Richard Rivera (A) Dwayne Biddix
Grace and Amanda, shattered by previous events, seek answers from the ally mentioned by Ezra's ghost. This leads directly to the Stabbity Bunny origin story! The events of a century ago changed the bunny forever and simultaneously extinguished Grace's family line. We also get a glimpse of a possible first and featuring the first appearance of the world of Shadow Play, leading into its own spin-off series in early 2019!
In Shops: Sep 26, 2018
SRP: $3.99
STABBITY EVER AFTER #1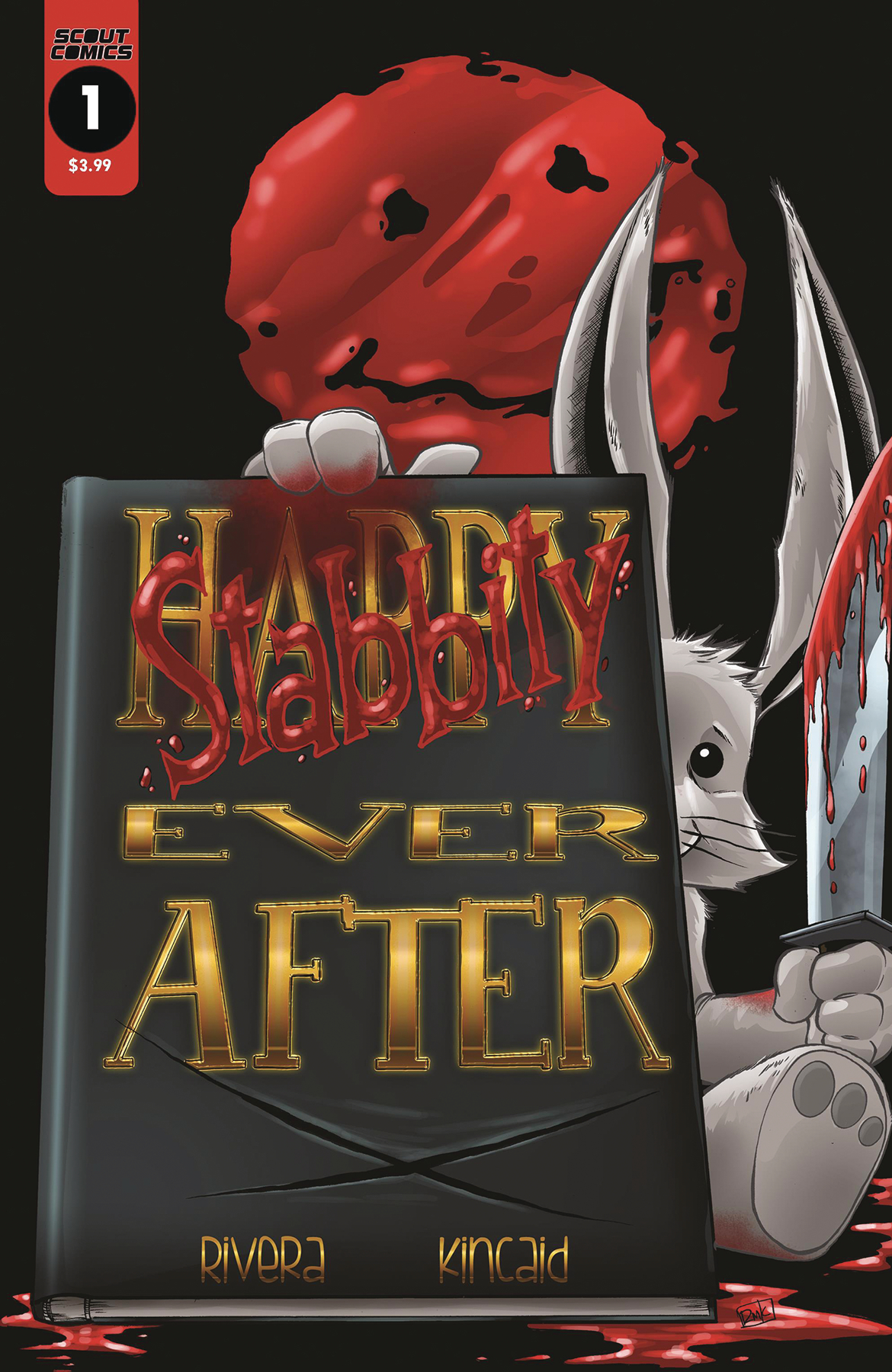 JUL182129
(W) Richard Rivera (A) Dwayne Biddix
This alternate reality version of Stabbity Bunny takes place nowhere near the world of the regular series. This is for those who crave unbridled mayhem and long to see the ultimate bunny fury unleashed! Stabbity takes on the fairyland inhabitants who stand in his way as he fights to rescue Grace from an evil sorcerer. No profanity. No sexual situations. It's a mixture of humor and extreme cartoony violence for the fans that need more Stabbity goodness in their lives. Brought to life by the talents of Richard Rivera and Ryan Kincaid. Be sure to get in on the ground floor of this epic offering!
In Shops: Sep 26, 2018
SRP: $3.99
ZINNOBER #4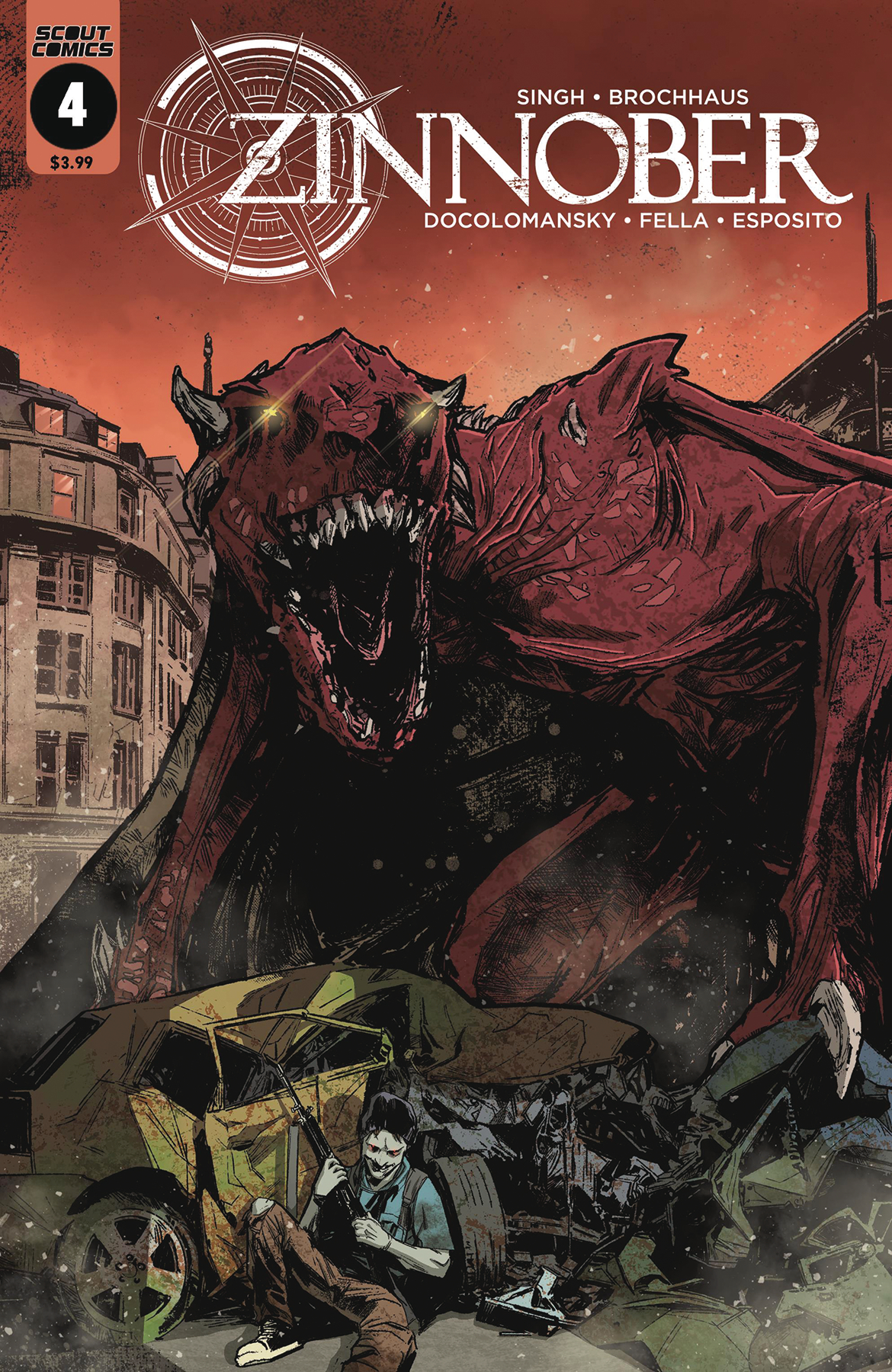 JUL182130
(W) Ralf Singh, Thorsten Brochhaus (A) Ralf Singh
While our little group sets sail for new horizons, with a little help from James' old friend Captain Sarra, we turn to gaze at the past as three amazing guest artists each tell a story that provides a closer look at what makes our heroes – and villains – tick. Why did James leave the safe harbor of "The Fridge" and what does this mean for Claire? Is Andrew really the man he seems to be? And who is that red-eyed figure we saw with the Followers? It's a ride to the past, for a brand new look at the world of Zinnober!
In Shops: Sep 26, 2018
SRP: $3.99
Enjoyed this article? Share it!