Still No Ongoing for Chris Claremont, Even Though Marvel Owes All Their Success to Him
Chris Claremont, writer of the X-Men from 1975-1991 and several times after that and greatest comic book writer of all time, is currently retained by Marvel Comics to remain exclusive to them. However, besides occasional one-shots and short stories in anthologies, Claremont is hardly used. The last time Claremont was given an ongoing series to write was 2014's Nightcrawler, despite saying many times that he still has stories to tell about the X-Men and that he's willing to tell them. We've been through this plenty of times. You get the deal by now.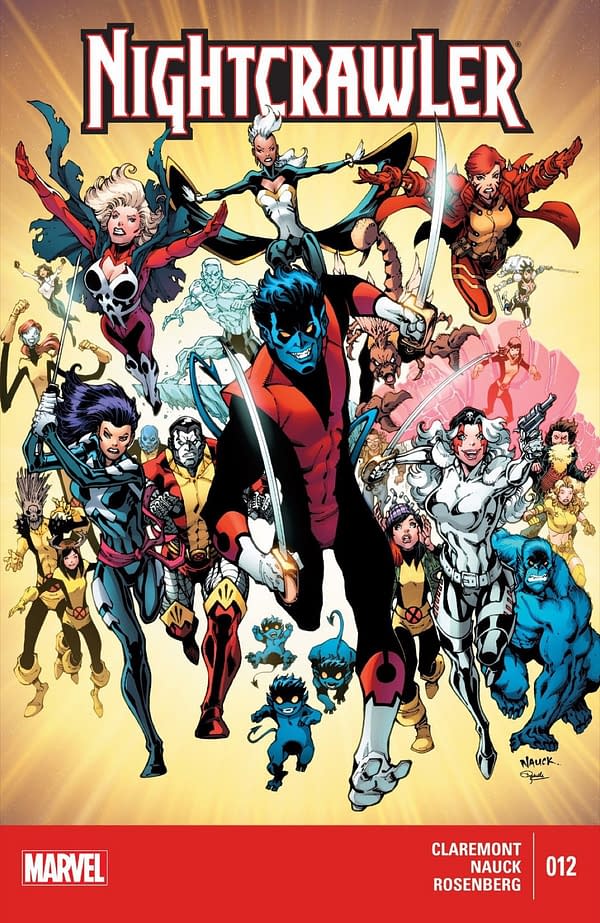 Claremont was recently interviewed by George R. R. Marston at Newsarama, and there he had some interesting things to say about his influence and why so many people at Marvel, both in comics and movies, are trying to make the X-Men great again.
Probably the fact that a lot of the people that read X-Men in their younger days, 40-odd years ago when I was writing it, are now in a position to make decisions about media.

Everything has its evolution, and in our case, the people who grew up reading the book and loving the story and characters have now become the people making the decisions.
In fact, Claremont rightfully points out that he can basically take credit for just about all of the success Marvel has today.
I think the whole point is, all the characters and the stories that Dave Cockrum and John Byrne and Paul Smith and I told, the surface and structure have barely been touched.

The thing to bear in mind is, the whole current era of superhero films started with 2000's X-Men, and that caught 20th Century Fox totally by surprise. They weren't expecting a nine-figure opening weekend, that was unheard of for comic book movies. I would wager that set the stage for Spider-Man, and then Iron Man a couple years after that, and we all know what Iron Man led to.
But do you think Marvel would show gratitude by assigning Claremont to write an ongoing series, or heck, even a mini?! Well…
There are always stories I'd like to tell, but I don't give the assignments.
Are you sick and tired of reading essentially this same article over and over again? Well, we're sick of writing it. Give Chris Claremont an ongoing series, Marvel, you cowards.