Great news for fans of forewords to comic books written by '80s rock stars! Sting will be writing the foreword to Constantine, Hellblazer: A 30th Anniversary Celebration, the upcoming book from Vertigo Comics. The choice of Sting to pen the introduction is, according to the press release, a nod to Sting being the inspiration for Constantine's look. Sting revealed his involvement in a recorded video message Monday.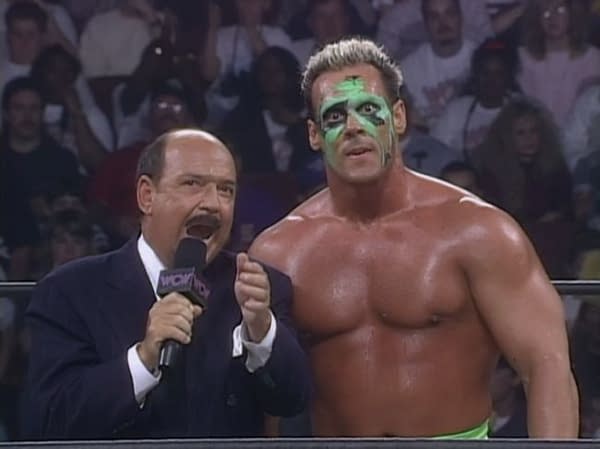 "Hi, my name is Sting," Sting helpfully informed viewers of the video. "I'm here to celebrate the John Constantine Hellblazer 30th Anniversary."
"Now, John and I have a long history," Sting added, though not as long as one of his tantric sex sessions. "So I've written a foreword to the edition that goes into more detail about our relationship."
"So I wish him well," Sting continued. "He's done very well for himself. It comes out on October 30th."
Wait, does he think John Constantine is a real person?
Watch the video:
Here's some information about the book, from the press release:
The commemorative collection will explore the complete history of the series with four one-page essays written by HELLBLAZER author Rich Handley. It will also include a comprehensive timeline of Constantine's life and three one-page stories featured in JOHN CONSTANTINE: HELLBLAZER issues #1, 2 and 4. Memorable stories from Alan Moore, Neil Gaiman, Garth Ennis, Brian Azzarello, Paul Jenkins, Jamie Delano and others reflect the best of the long-lasting series, including HELLBLAZER issues #11, 27, 41, 63, 120, 146, 229 and 240 and SAGA OF THE SWAMP THING #37, where the character was officially introduced.
Look for it in stores October 30th.
Enjoyed this article? Share it!