While Scottie Young and Dustin Nguyen have certainly carved out a niche as illustrators of some of the most fun Youngification Artists, Jessica Lynn Grundy looks destined to corner her own section of the market.
Though not a "comic book artist" — she holds no aspirations at all as a page-by-page storyteller or even a cover artist — she's been making a name for herself by barnstorming conventions across the country with her mixed media renderings of often ghostly, whimsical, sweet and innocent young girls.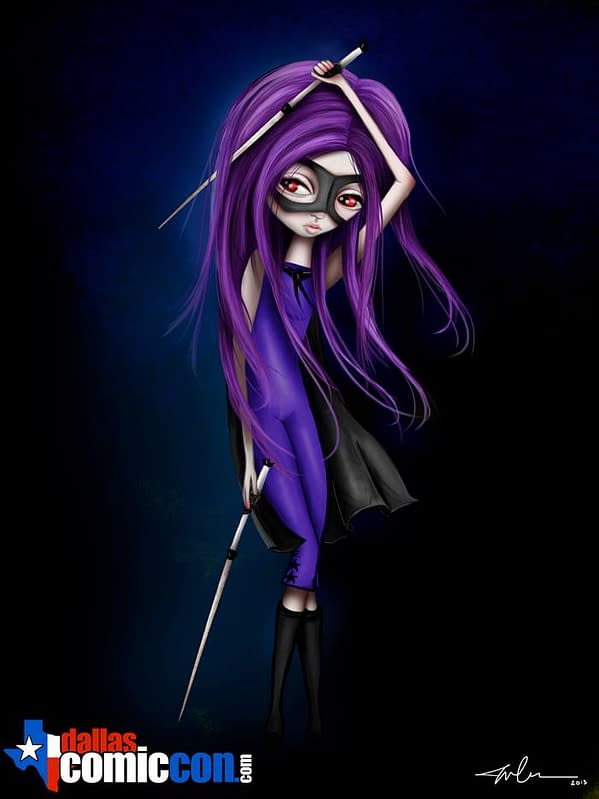 A brief look at her Esty site reveals 20 pages of illustrations of mostly non-comic related material Grundy has taken to touring conventions big and small and applying her style a growing pantheon on woman super heroes and comic book characters.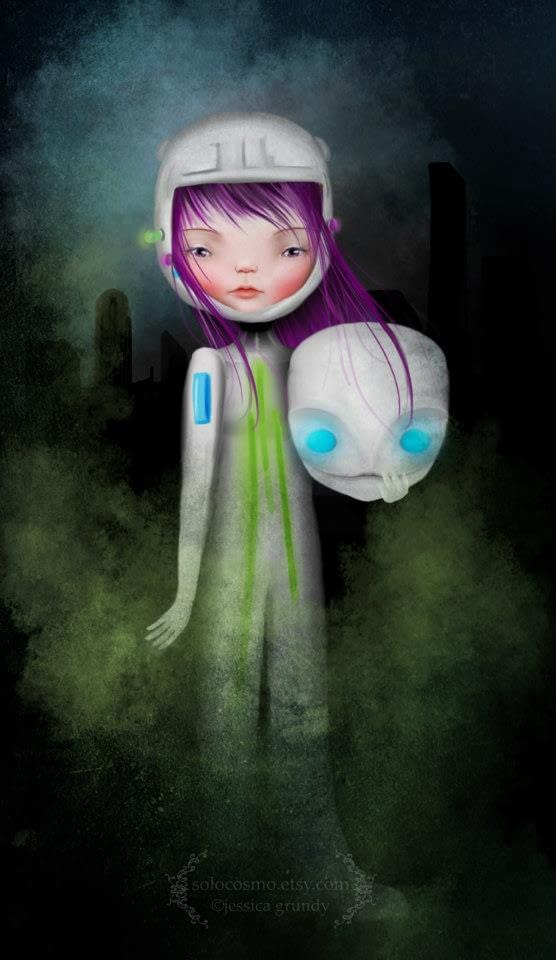 So if you're at the Comikaze Expo this weekend and looking for a commission that doesn't feature an impossibly endowed contortionist female hero twisting her body in such a way to show her breasts and ass at the same time?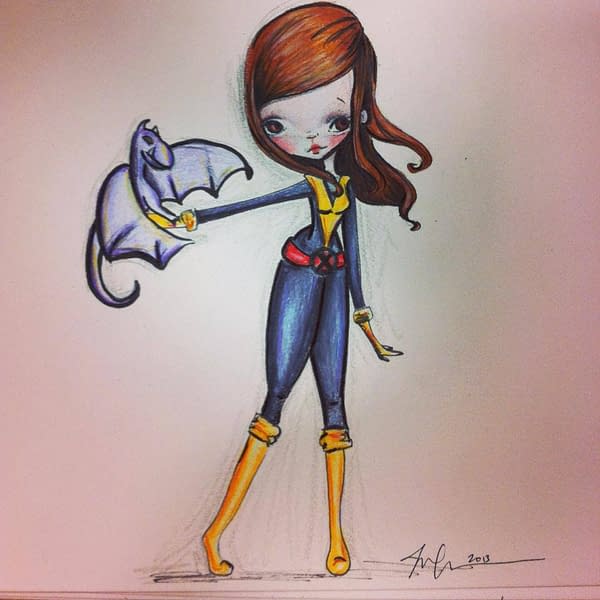 Then stop by table AA952 in Artist Alley for some of the most adorable prints at the con.
Enjoyed this article? Share it!