The Crucible in Tomorrow's X-Men #7 Doesn't Undo Genoshan Genocide… But It Does Undo [SPOILER]
Tomorrow's X-Men #7 is a big issue, what would have been called a "red" issue during HoXPoX. It's so big that Marvel didn't even release a preview, instead sending out the following teaser for something called The Crucible.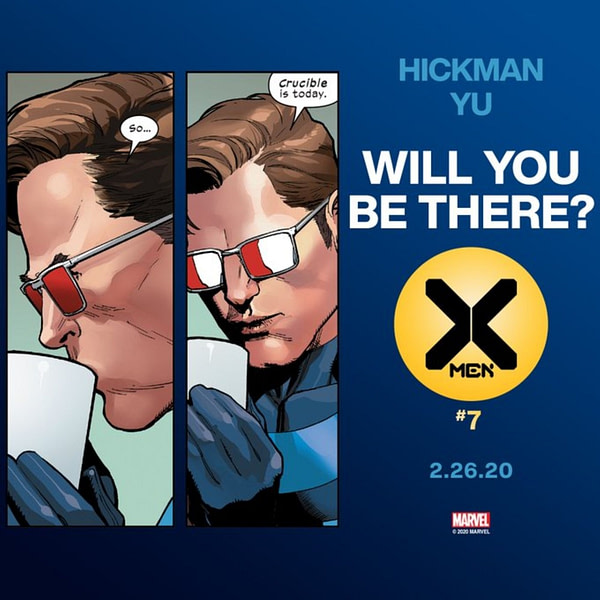 Last week, based on that teaser, Bleeding Cool Rumourmonger-in-Chief Rich Johnston speculated that this could mean the X-Men bringing back the 16.5 million mutants who died in the Genoshan genocide during the first story arc of Grant Morrison's New X-Men run, E is for Extinction. But what if it's not that at all? More importantly, what if Jude Terror's mail-ordered comics arrived a day early again, marking that rare occasion when pre-ordering online isn't a tradeoff between deep discounts and books later than LCS shoppers, but rather the best of both worlds?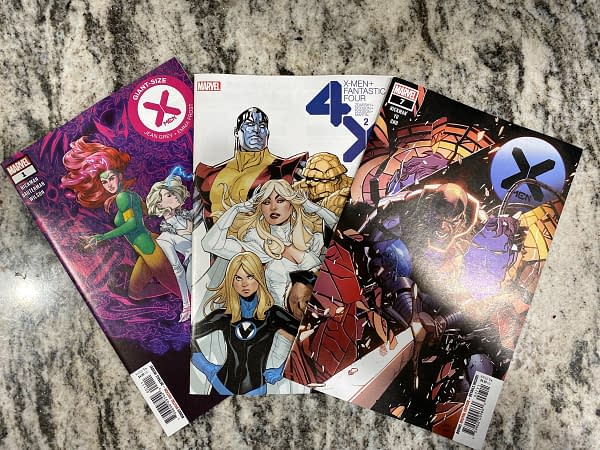 Spoilers ahead!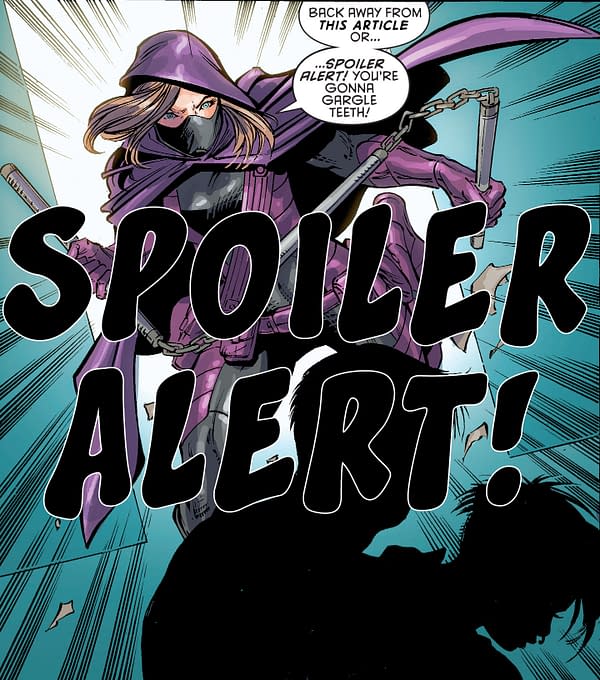 The Crucible is a 1953 play by Arthur Miller fictionalizing the Salem Witch Trials while serving as an allegorical criticism of McCarthyism. One could easily relate the persecution of both historical periods to the struggle of mutants, but how does that tie in with the Genoshan genocide committed by Cassandra Nova? As we'll see, however, it can easily be related to another seminal moment in mutant history involving a certain Scarlet Witch: Wanda Maximoff.
And in X-Men #7, we find Exodus, of all people, teaching children around a campfire about the House of M…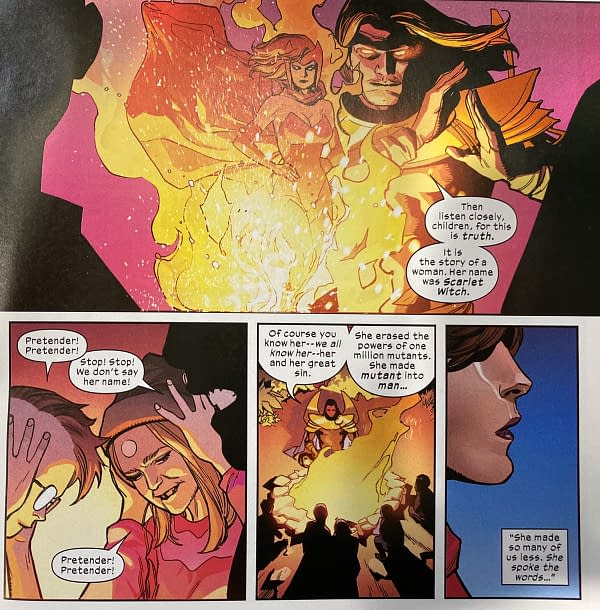 Those words?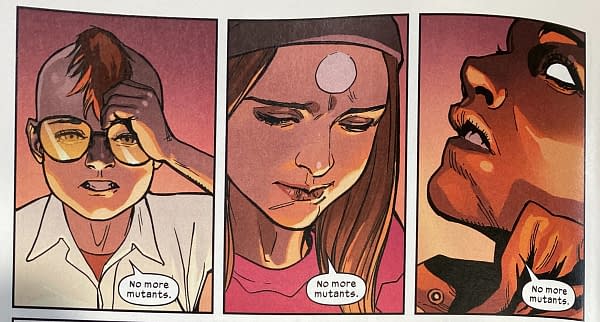 And what more grueling a trial could exist than living life as a human after experiencing mutant powers?
But thanks to the power of mutant resurrection, Wanda's actions can finally be undone.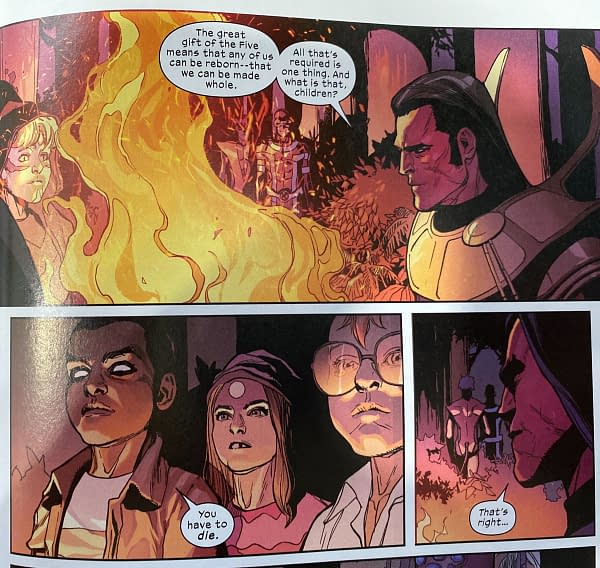 Exodus puts the number of depowered mutants at one million. Will the X-Men murder one million depowered mutants to bring them back with their powers? That would be quite a strain on the five. Instead, they'll do it one at a time. And it will require a test. A crucible, if you will. And the first former mutant to undergo this trial: Melody Guthrie.
All she must do is face Apocalypse in battle without powers… and lose… and die… to be reborn…

Rinse and repeat, one million times? But just as in Miller's play, the crucible in question refers not just to the trial undergone by Melody Guthrie, but a test of the community itself, like the one that tore apart the community of Salem after turning on itself. Can mutants really watch as their friends and loved ones are brutally killed in an arena… one million times? What of the question of the soul, a point raised by Nightcrawler and Cyclops in the issue, and being explored currently in Iron Man comics… is a copy of a person really that same person? What if, as also raised in the issue, the best version of a mutant isn't themselves with powers, but themselves with someone else's powers? Or multiple mutant's powers? A chimera? And what happens when it doesn't work?
X-Men #7 is in stores tomorrow.
X-MEN #7 DX
DEC190786
(W) Jonathan Hickman (A/CA) Leinil Francis Yu
MUTANTS ARE FOREVER!
The Resurrection Protocols have changed everything for Mutantkind. NO MORE can humans' hate and fear take their lives from them. But… what ELSE has it changed?
Rated T+
In Shops: Feb 26, 2020
SRP: $4.99