Welcome to the mostly-daily Lying In The Gutters. You can sign up to receive it as an e-mail here.
Top five stories read yesterday: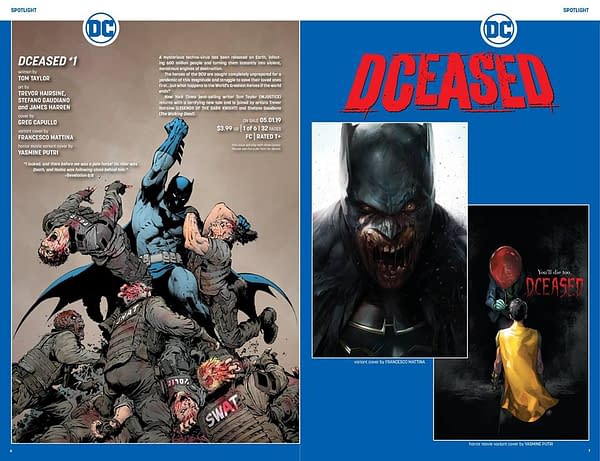 Happening today:
Swansea Comic and Gaming Convention,The Guildhall, Swansea,
Marquis Comics Re-Grand Opening, Kentwood, Michigan
Propaganda: Comic-Con Party, Dingwalls, Camden Lock, London 10:30pm – 3am
Learn to make a zine with Hayley Wells, 2-4pm, Dark Side Comics, Chelmsford
Pen to Print – Comic Book Workshop with Wallis Eates, Barking Library, London 10am-noon
Duo de Comics, Centre Mathis Paris, France, until 8th
48-Hour Comics with Malric and Jal, Comic Strips Cafe, Antibes, France, 2pm till 7th
South Illinois Comic Con, Benton Civic Center, Benton, Illinois
BlueCoat Comic Mart, Blackwell's Bookshop, Liverpool
LoCo Comic Show, Comets Comics and Collectibles, Amherst, Ohio
Wizard World St. Louis – St. Louis, Missouri, till the 7th
Kawaii Kon – Honolulu, Hawaii, till the 7th
Anime Arkansas – Little Rock, Arkansas , till the 7th
RavenCon – Williamsburg, Virginia, till the 7th
Bangor Comic Con, Orono, Maine – until 7th
Dragonero Origenes, signing and sketching sessions, Fira Barcelona Montjuic, BMP Avinguda de la Reina Maria Cristina, Barcelona
Heroes and Villains Co, Cortland, New York
Dallas Comic Show, Richardson, Texas, till the 7th
OC Con, Ocean City, New Jersey, till the 7th
Savannah Comic Con, Savannah, till the 7th
NashiCon, Columbia, South Carolina, till the 7th
Chibi Chibi Con, Olympia, Washington
CHS Otaku Fest, Ellicott City, Maryland
Mizuumi-Con, San Antonio, Texas
Havoc, Shrewsbury, Massachusetts, till the 7th
Delaware Train & April Fools Toy Show, New Castle, Delaware, till the 7th
.HELIOsphere, Tarrytown, New York, till the 7th
RavenCon, Williamsburg, Virginia, till the 7th
221B Con, Atlanta, Georgia, till the 7th
Whinny City Pony Con, Schaumburg, Illinois, till the 7th
Gryphcon, Guelph, Ontario, till the 7th
Coburg ComiCon, Coburg, Ontario
EGX Rezzed, London,
CosXPo, Reading, UK
Kaizoku-Con, Cork, Ireland, till the 7th.
TimeQuake, Manchester, till the 7th
FACTS, Ghent, Belgium, till the 7th
Supernova Comic-Con & Gaming Expo – Melbourne, Melbourne, Victoria, till the 7th
And a happy birthday to:
Will Lund, co-founder of San Diego Comic-Con
Comics journalist Brett Schenker
Mark Askwith, writer on The Prisoner, Justice League, Batman
Jorge Molina, artist on Spider-Geddon, A-Force, Avengers Assemble
Comics journalist David S. Serchay
Subscribe to our LitG Daily Mailing List
Enjoyed this article? Share it!