Welcome to the pretty-much-mostly-daily Lying In The Gutters. A run around the day before and the day ahead. You can sign up to receive it as an e-mail here.
The 10 most-read stories yesterday
One year ago…
Happening today…
Troopers, Guest Invites only, London.
Intergalactic Superheroism across the Globe – film premiere of Dishoom India and discussion by Raminder Kaur FRSA, FRAI, The Steps, RSA, 8 John Adam St, London
Alison Wilgus signing at Kinokuniya USA, 1073 Avenue of the Americas New York, 6-7.30pm.
Dakwäkãda Warriors Book Launch, Floating World Comics, Portland, Oregon, 6-8pm.
Diary of a Wimpy Kid: The Wrecking Ball Show, Edmond Santa Fe High Schoolt, Edmond, Oklahoma, 6-8pm.
And a happy birthday to…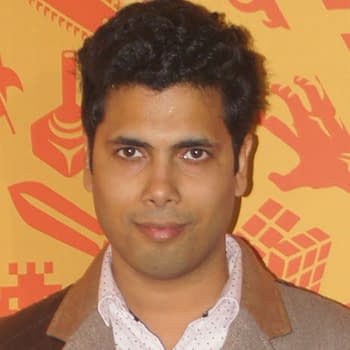 Cartoonist and comic book artist Lalit Kumar Sharma.
Comic book inker Rodney Ramos.
Colourist Victor Gonzalez.
Comic book publisher and writer Steve Tanner.
Comic book creator Keith Howell.
Omar Yehia Spahi of OSSM Comics.
Cosplay designer Eva Vanecek.
Comic artist James Stanley.
Judge Dredd, Coffin Hill, Catwoman and Harley Quinn artist Inaki Miranda.
Subscribe to our LitG Daily Mailing List
Enjoyed this article? Share it!