The Daily LITG, January 12th 2020, Happy Birthday John Jackson Miller
Welcome to the pretty-much-mostly-daily Lying In The Gutters. A run around the day before and the day ahead. You can sign up to receive it as an e-mail here.
The 10 most-read stories yesterday
One year ago…
And the 100 most-read stories of 2019 right here.
Happening today…
And a happy birthday to…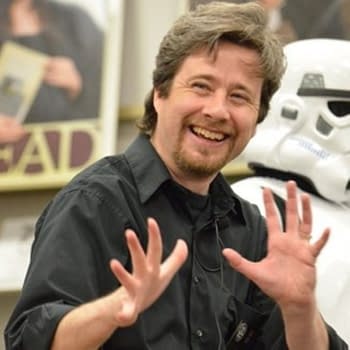 Comics journalist and statistician, John Jackson Miller.
Richard Pace, artist on The Pitt, New Warriors, Imaginary Fiends.
Joe Quesada, EVP Creative Director of Marvel Entertainment.
Jeremy Atkins, senior publicist at Lion Forge.
Franchesco of Grimm Fairy Tales.
Damian Duffy of Bad Muthaz, Kid Code and Kindred.
Wagner Reis, artist on Vampirella, Warlord Of Mars and Red Sonja.
Marat Mychaels, artist on Brigade, Grimm Fairy Tales, Threshold and Blaze Brothers.
Kate Tolibao, International Talent Coordinator at Comic-Con Asia.
Subscribe to our LitG Daily Mailing List