Welcome to the mostly-daily Lying In The Gutters. You can sign up to receive it as an e-mail here.
Five most read stories yesterday:
Happening today:
And here's Elite Comics' cover for Conan The Barbarian #1…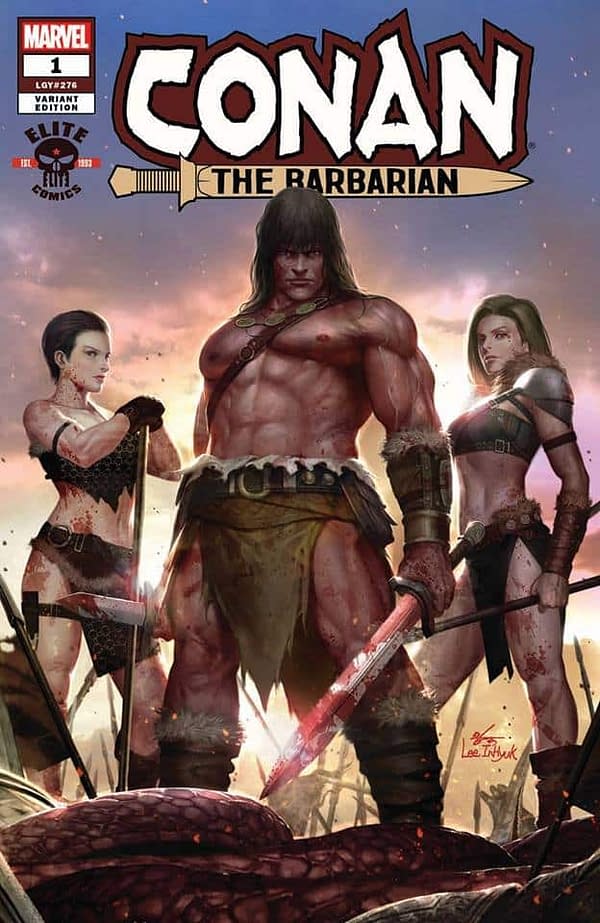 They're all going to catch their deaths of cold like that.
Subscribe to our LitG Daily Mailing List
Enjoyed this article? Share it!