The Nib to be Closed by First Look Media… Long Live The Nib?
The Nib is an online daily comics publication focused on political cartoons, graphic journalism, essays and memoir about current affairs. Founded by cartoonist Matt Bors in September 2013, The Nib has been part of First Look Media since July 2016. With Topic, the company's multimedia storytelling studio producing The Nib's first animated series, also called The Nib, which premiered in June 2017, and a second season launched in March 2018.
Well, Matt Bors has just issued the following statement to readers.
I have some important news about the future of The Nib and I wanted you to know first.

After three and a half years, First Look Media has decided to no longer fund The Nib at the end of July and me and my team will be let go as part of a broader shift at the company.

They are, however, working to hand the publication over to me so that I can continue The Nib. This will be a major setback but I will be devoting all my time to continuing this publication with contributions from all the editors and cartoonists who have made this publication what it is.

To assure you about where the print magazine is at: the fourth issue of the magazine is at the printers now and will be shipped in early July. The fifth issue, the Animals issue, is in the works and I will be printing it independently.

Your support over this last year has allowed us to publish hundreds of comics and create four magazines that we are really proud of. Now your direct support is more crucial than ever; our only funds going forward will be those our members have pledged each month to support us.

In the weeks and months ahead I will be sending updates about planning for the future of The Nib.

I founded this publication almost six years ago to highlight political and non-fiction comics in a media environment that doesn't support them. I refuse to walk away from this project or let it die after the successes of our last year. There are are too many of you who have expressed support and written to say how important it is to you.

So we'll keep going.

Matt Bors
Editor, The Nib
Kickstarter anyone?
---
---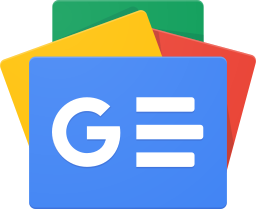 Stay up-to-date and support the site by following Bleeding Cool on Google News today!